A seaside wedding ceremony is something else. In fact, it's so beautiful, so romantic, and so dreamy. It will definitely be something your quests are going to remember for the last of their life. Saying your big 'I do' in front of the beautiful and powerful sea or ocean is going to make the vows even more special and ethereal. Additionally, your wedding dress should be just like that.
To help you out and make your search for that perfect wedding dress a little bit easier, we have rounded up our favorite gowns that evert beach wedding bride is going to love. Keep reading to get inspired and maybe find the beach wedding dress of your dreams.
A Silk Wedding Dress
Depending on the time of the year and the beach you choose, your wedding day might be very hot. And on the hot days, you won't want to drag a train and tulle, trust us. You will want something lightweight, delicate and cool, something that will keep you comfortable but still beautiful. These silk wedding dresses are our pick for such an occasion. And if they have an open back, even better! Just make sure to lather yourself in sunscreen before you step out in front of the altar.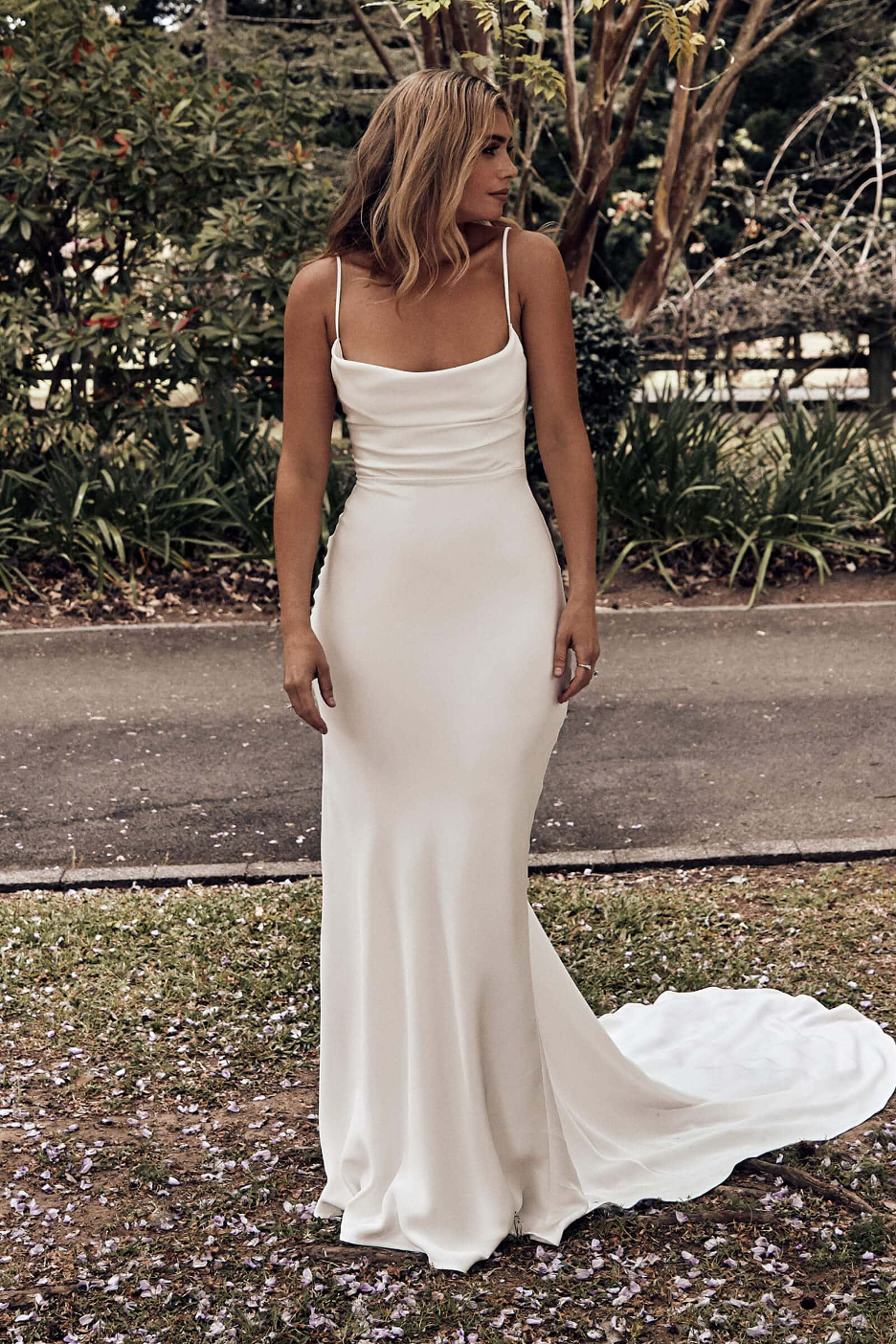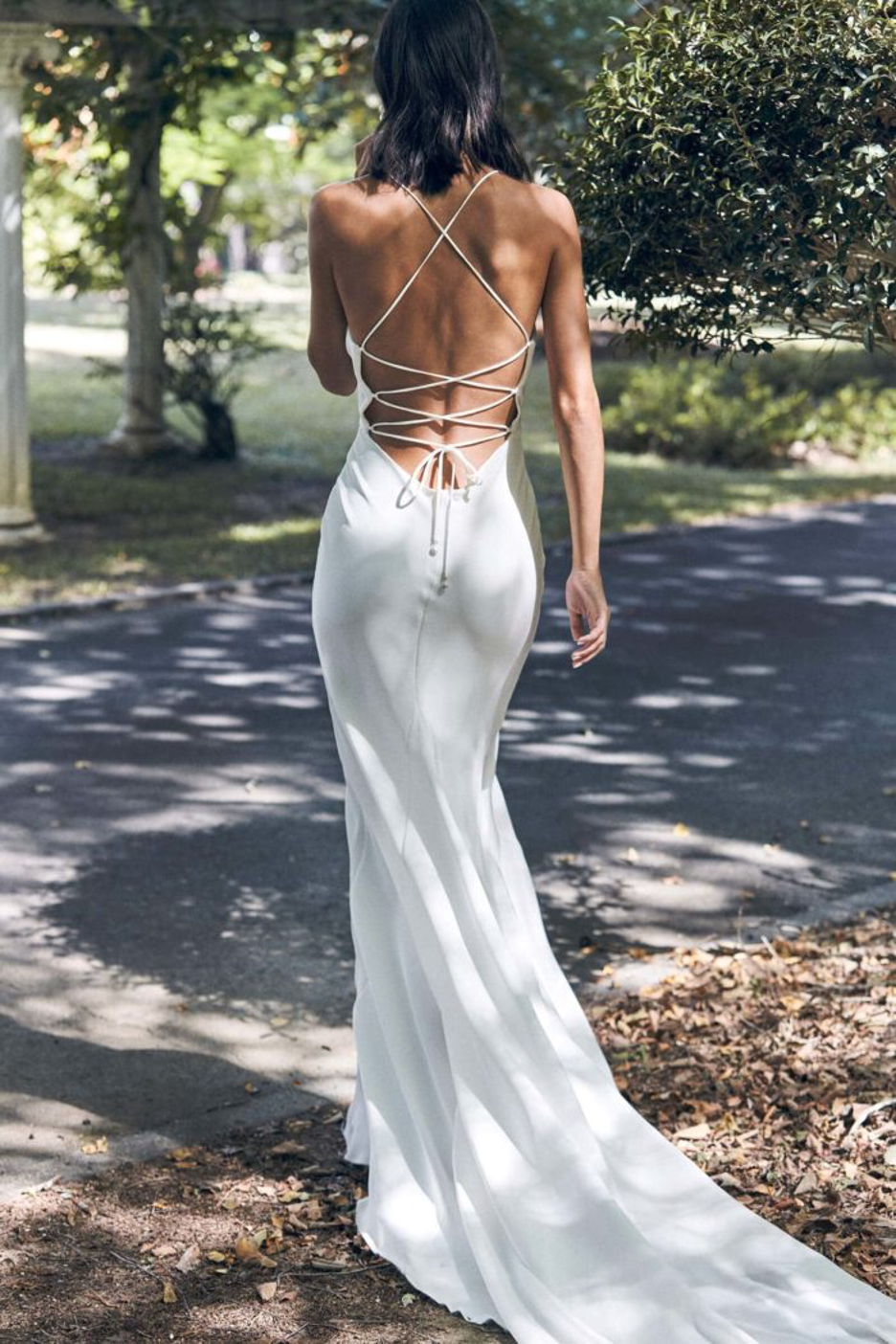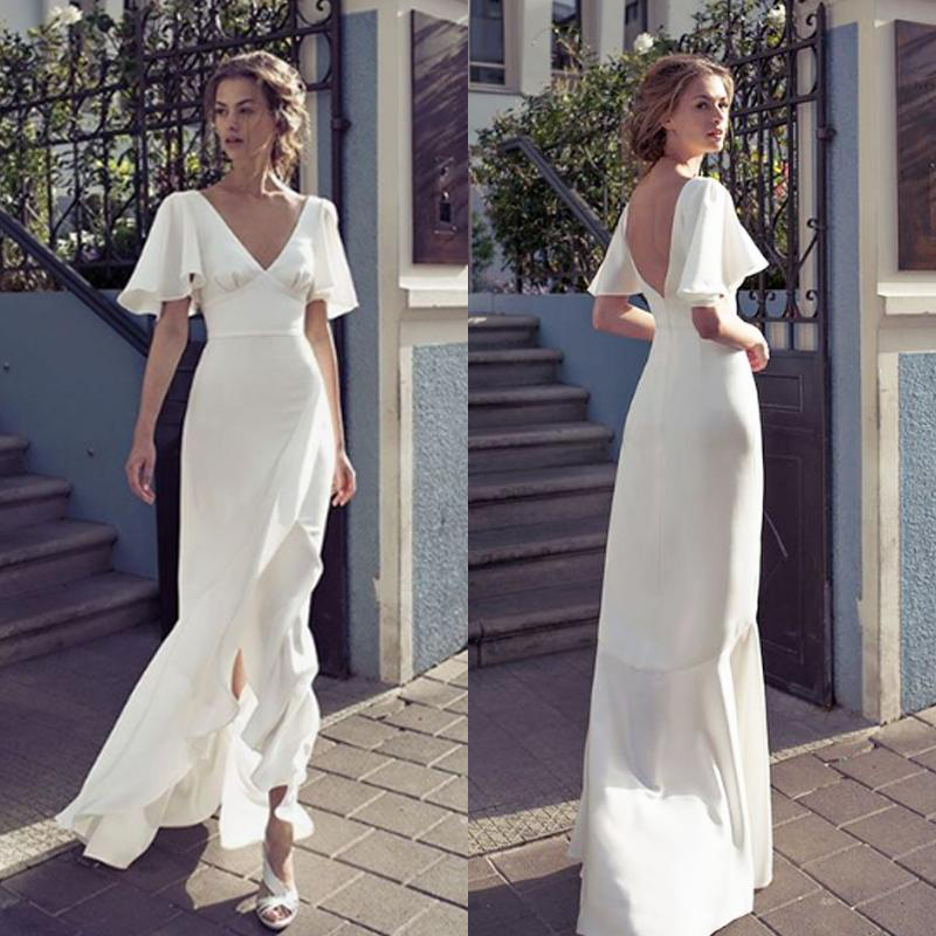 Short Wedding Dresses
Comfort is the most important thing in the seaside wedding, and comfort is what short wedding dresses are made for. They will allow you to show off your tan and fit legs, but they will also allow you to move freely and comfortably around the send, even barefoot if you wish. Short wedding dresses are just as beautiful as long wedding dresses, and they are very fitting for the occasion of a beachside wedding.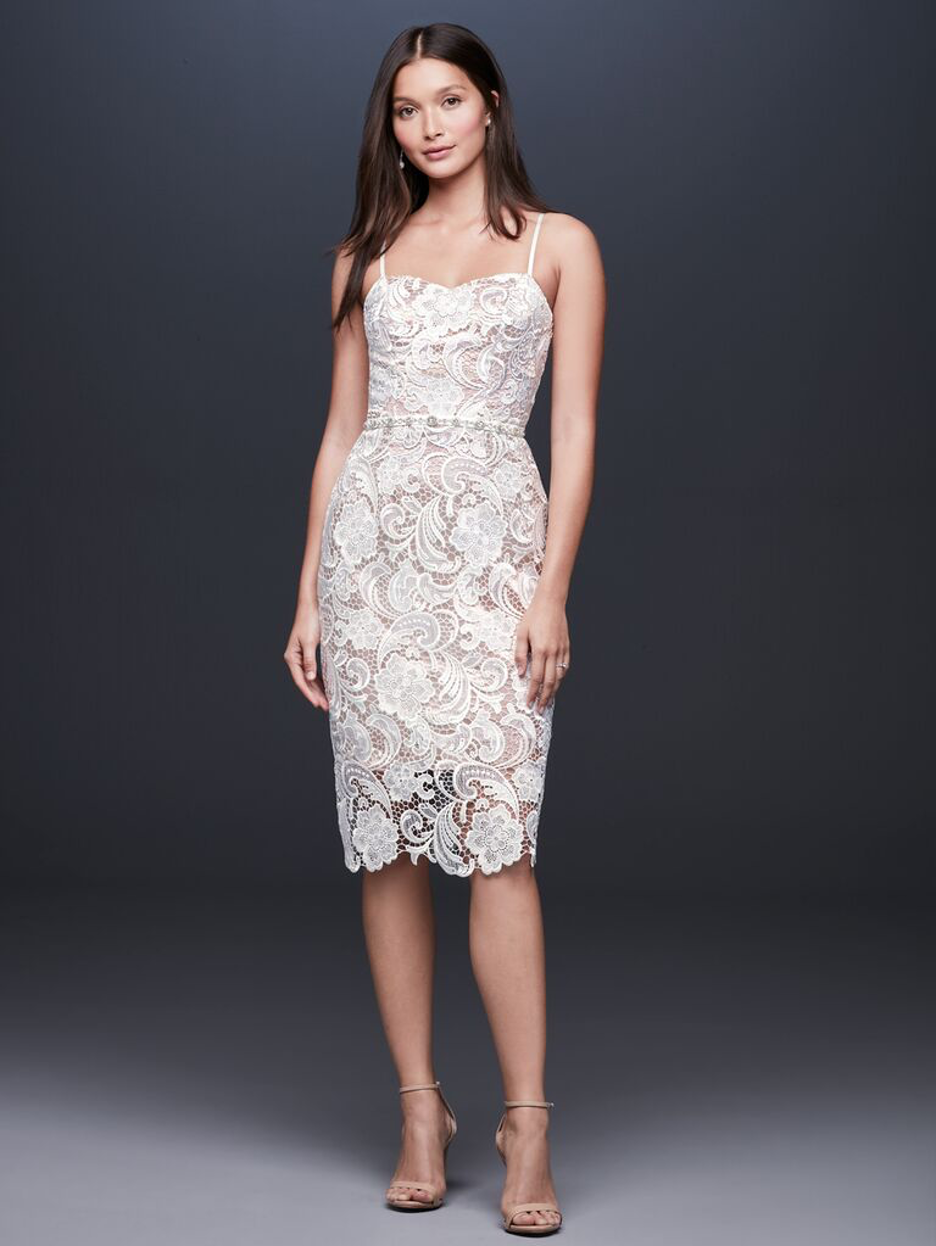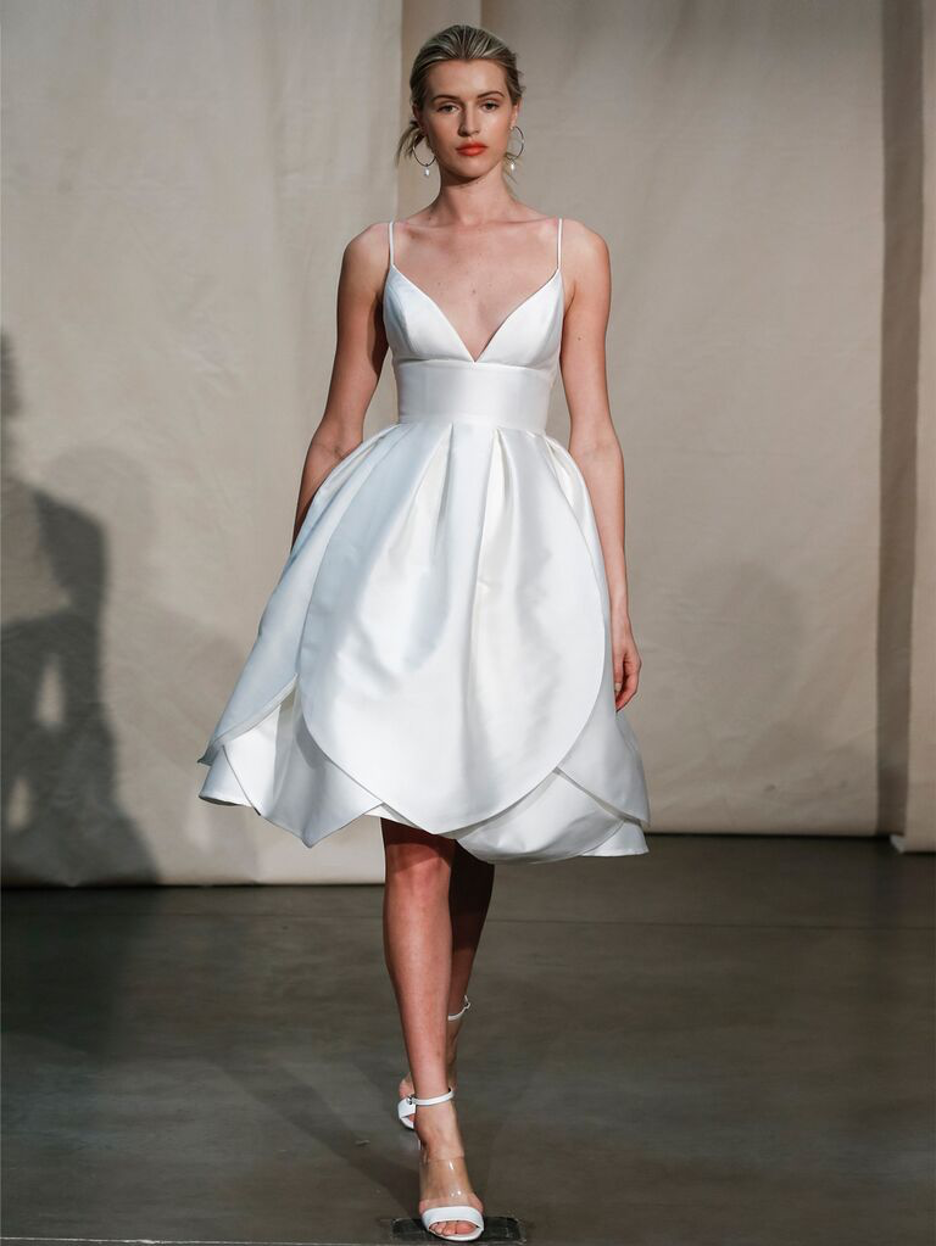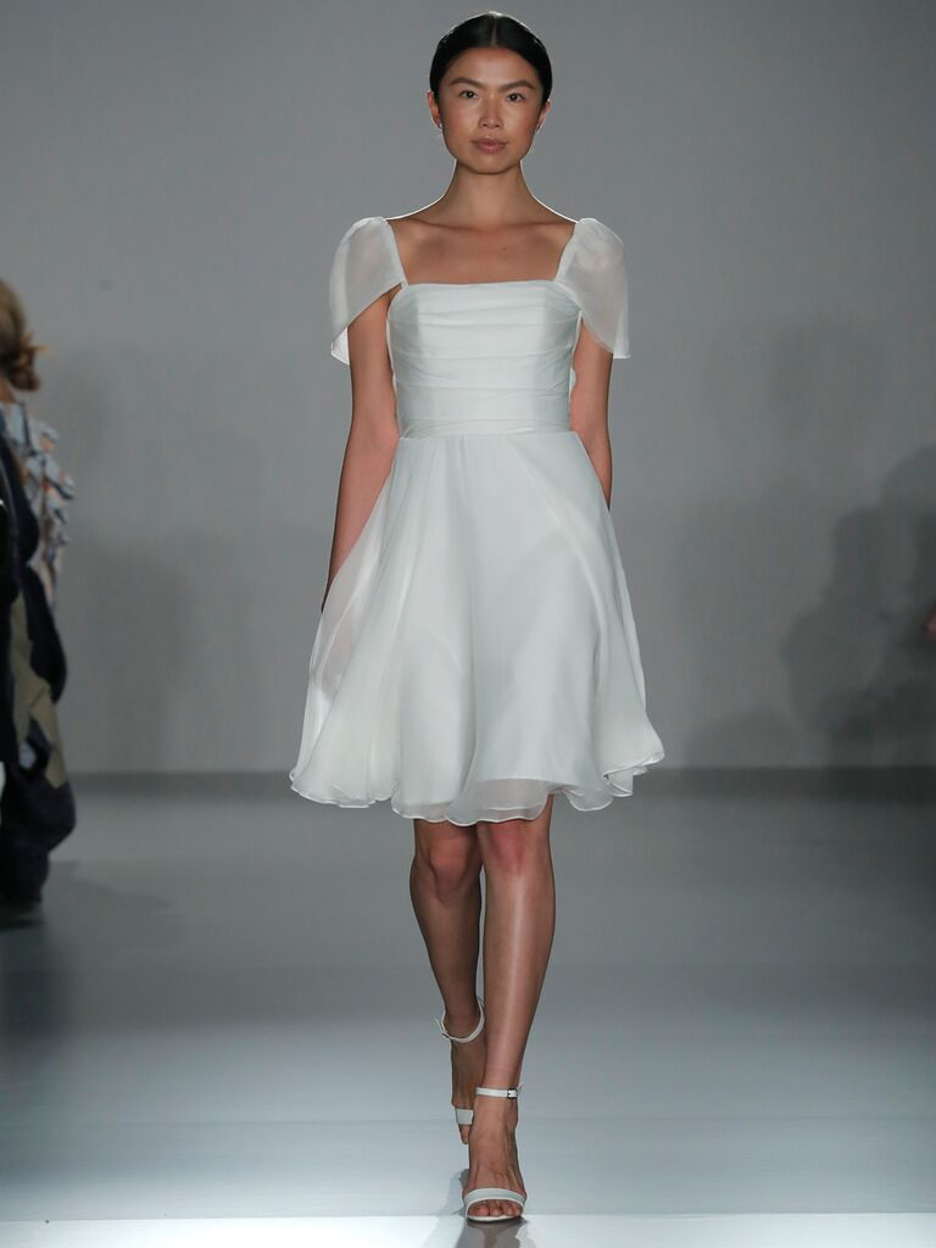 Lacey and Boho-Inspired Wedding Dress
Wedding gowns that are decorated with lace are elegant, whimsical, breathable, and totally beach-ready. Also, this is a perfect solution if you want to go for a traditional wedding gown but you also want to avoid a heat stroke.