We combed through every single real wedding we ran this year and handpicked the prettiest and most delicious wedding cakes from some of our favorite bakers. From classic flower-decorated designs to trendy naked and marble cakes. Every couple is going to find a cake that is perfect for them. The beautiful wedding cakes are almost too beautiful to eat–we said almost!
Elegant Garden Cake
First, there is something very rustic and exciting when it comes to a naked wedding cake. Especially when it is topped with fresh raspberries, blackberries and flowers alike.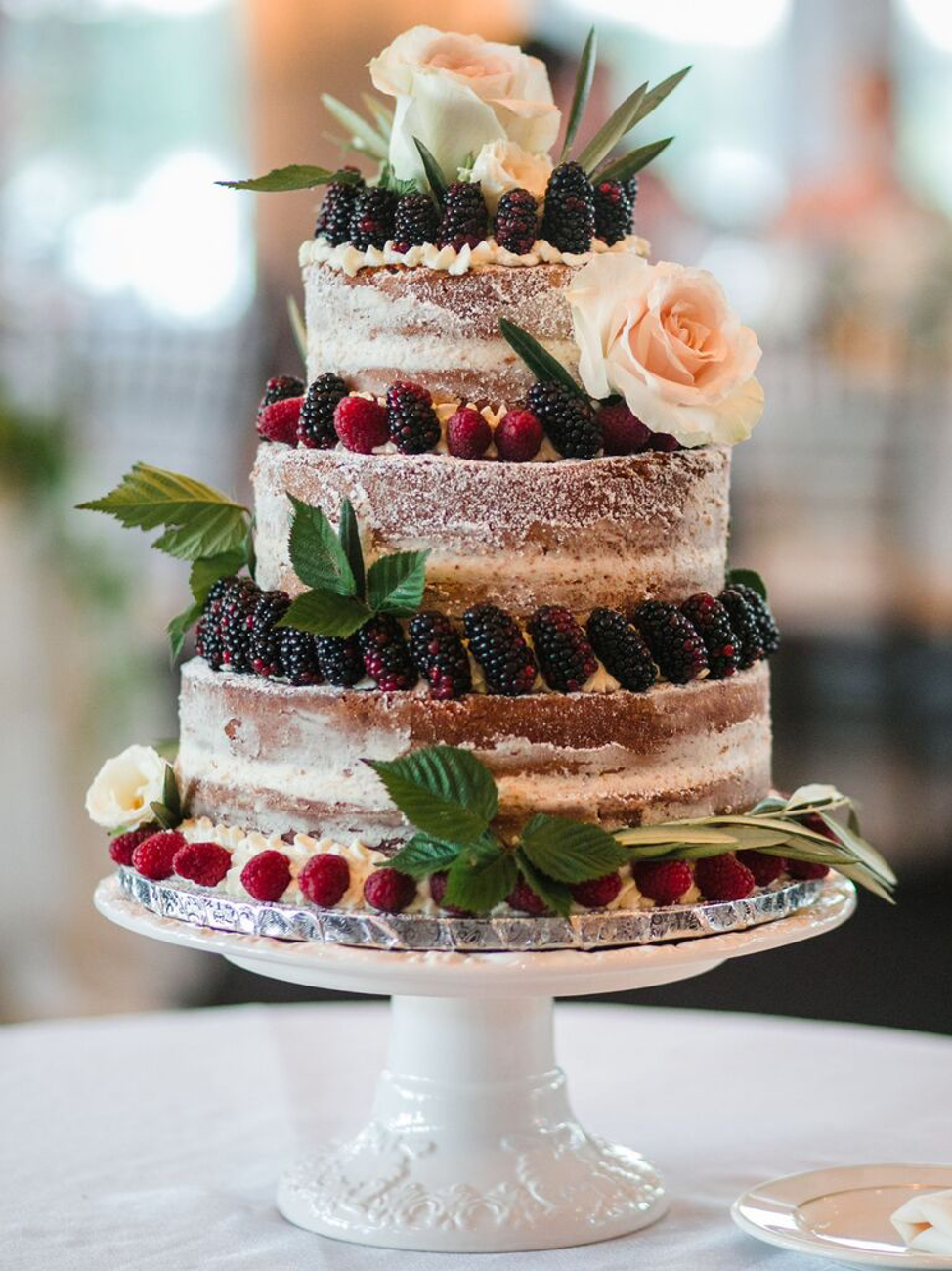 Sprouting Sugared Blooms
Next, a basic white cake can be transformed from pretty simple to stunningly elegant with dozens of lifelike sugar flowers. The careful balance of clean, white tiers and colorful blooms keeps the floral clusters from overwhelming the cake.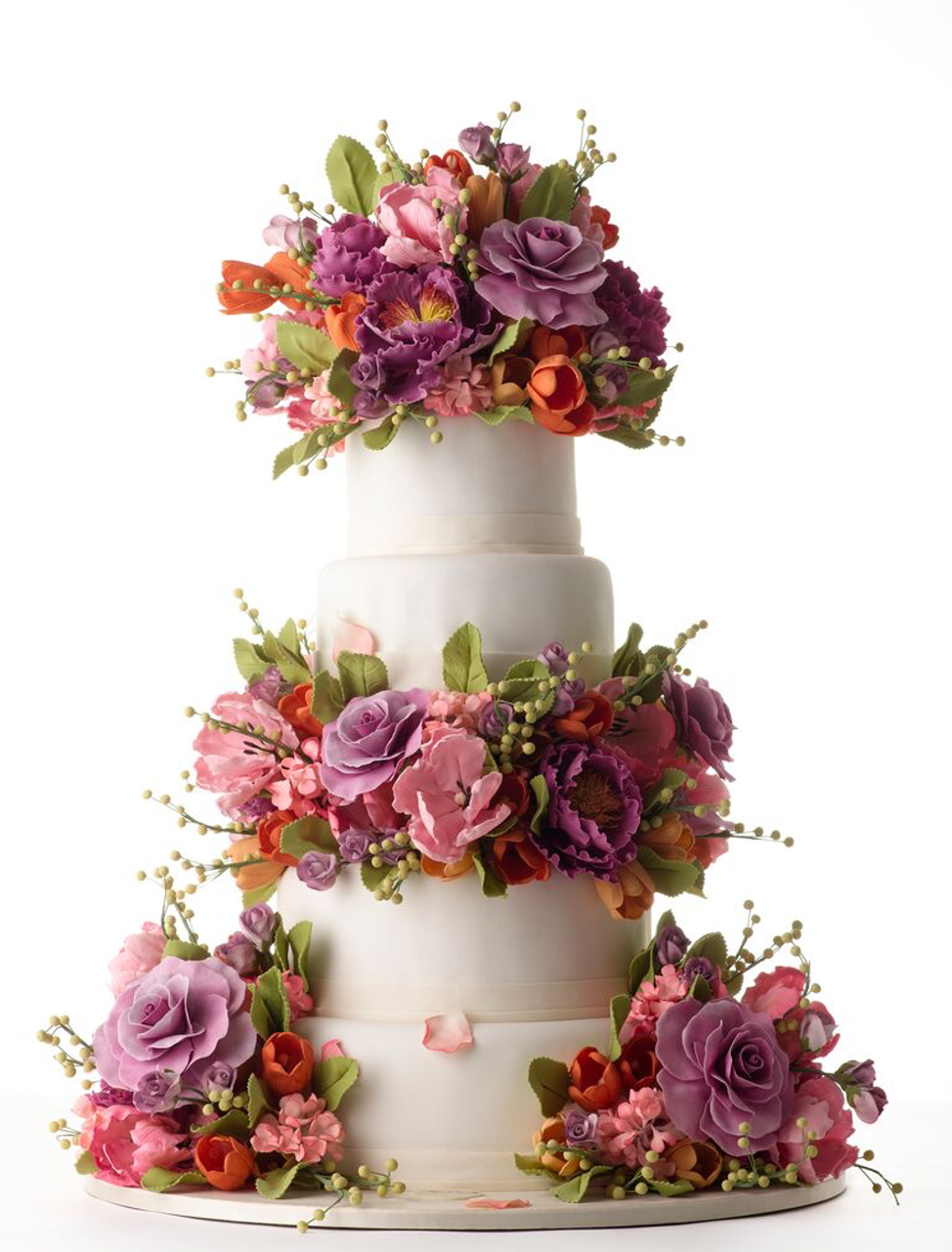 Luxe Marble
If you are going for a minimalistic wedding theme, this wedding cake is going to fit right in. An iced marble pattern in minimalist colors makes this square wedding cake feel extra luxurious and elegant.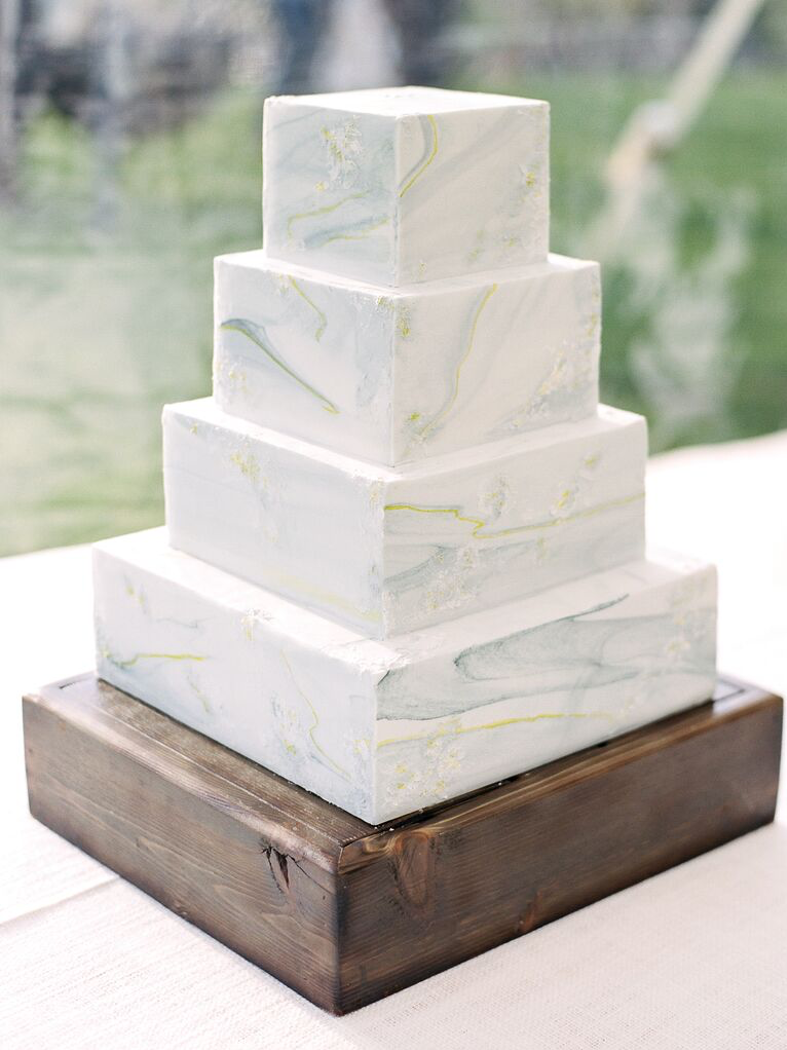 Glamorous Gold Details
Next, gold foil isn't just for stationery—metallic details are popping up in everything, and they have found their place in the layers of the wedding cake. An acrylic gold cake topper is going to make a simple cake stand out, and it is perfect if you are going for a subtle golden wedding theme. Or if you simply like gold, that works too.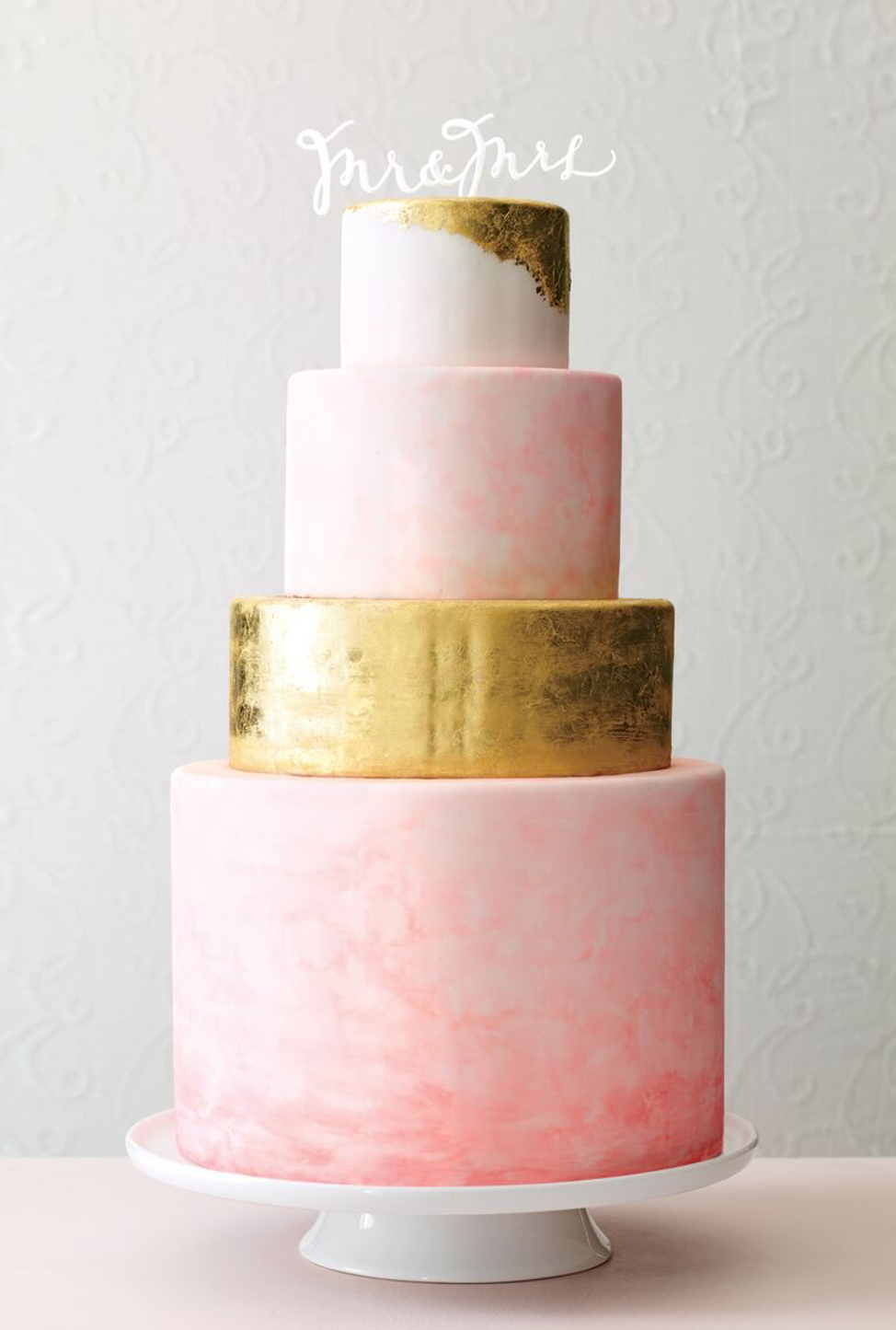 Cascading Orchids
Also, using realistic sugar orchid blooms as decoration is going to give dimension to an all-white-cake. In fact, the floral cascade should be mirrored in delicately iced details on individual tiers.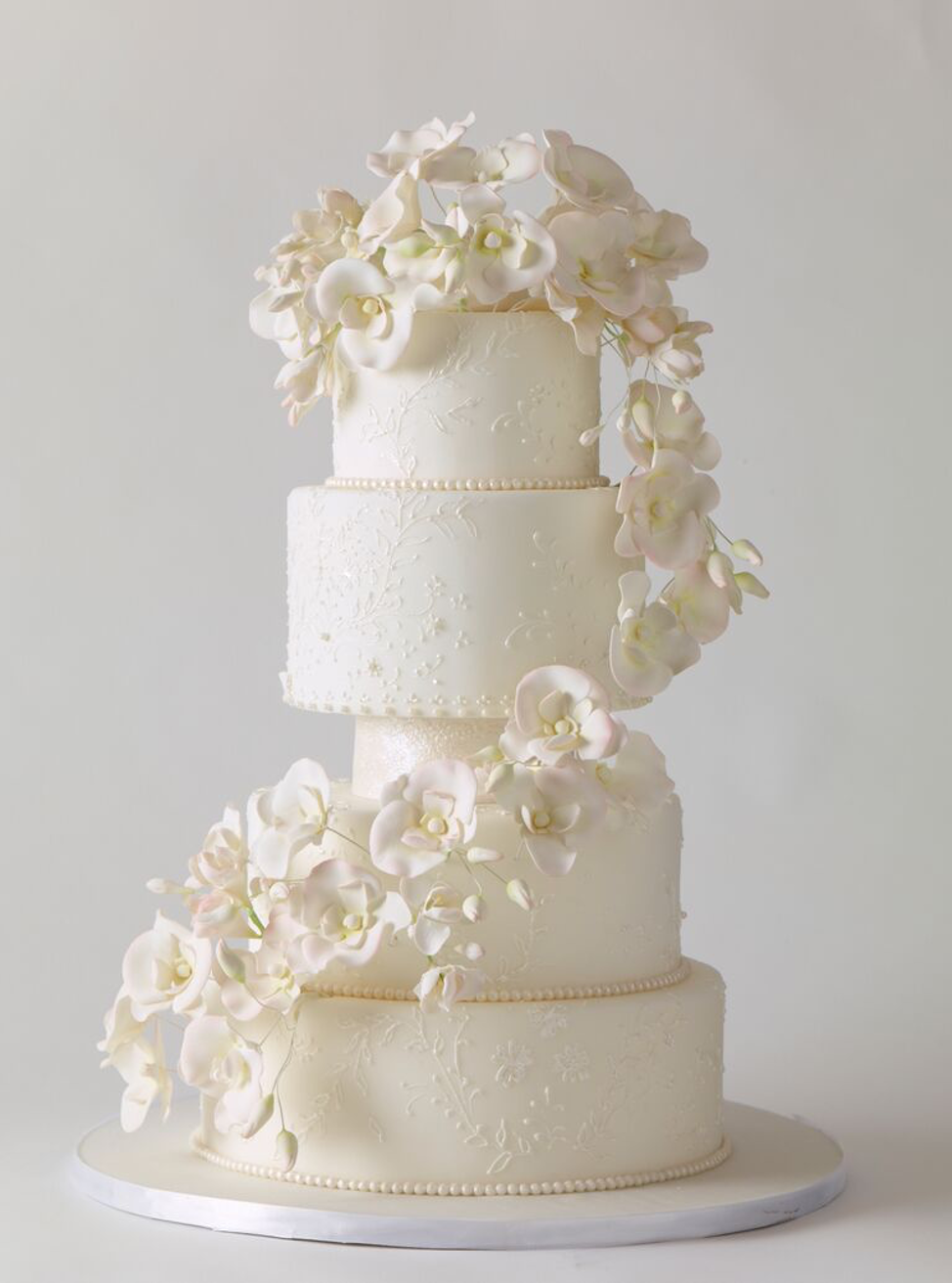 Geometric Patterns
Finally, you can take your square wedding cake to a whole another level by adding some with geometric patterns that match its motif. However, an elegant color palette is going to balance it out so it still feels romantic and elevated.