A church wedding is such an elegant and traditional way to celebrate the union of two people in love! Pretty often, different churches have certain restrictions regarding the wedding décor. However, it depends on the denomination and the time of the year, but it should not hold you back by any means.
When you decide to have your wedding ceremony in a church, make sure to consult your church representative before starting the wedding planning, in order to confirm what decoration ideas are allowed. To help you out with inspiration, we have prepared a list of the most breathtaking church wedding decorations.
The Entranceway Welcome Sign
Your church wedding decorations should definitely start right at the entrance and greet the guests and they come in. There are many ideas you can choose from when it comes to the entranceway welcome sign. Some of them include flower arrangements, a DIY rustic look, chalkboard sign, etc.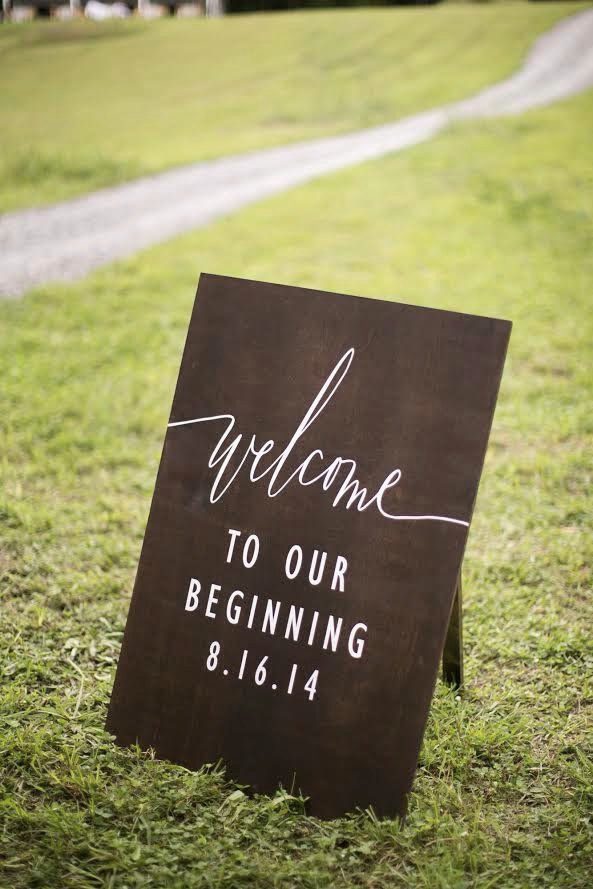 Wedding Aisle Runners
Aisle decor is what welcomes guests into the church, and it is what decorates the aisle you will be walking down on, which is why you should do your best to make it unique, beautiful, and memorable. You can use aisle runners to do so. They come in different shapes and styles, and every couple will find something to fit their taste. You can choose colors, personalize with writing, or add rose petals.
 Make sure to tell your wedding vendor to ensure your aisle runner is secured to the floor to avoid your shoes getting caught or tripping while you are walking down the aisle.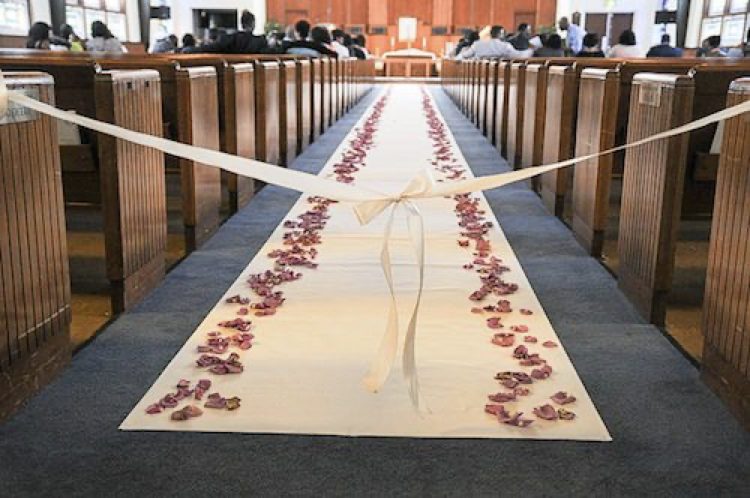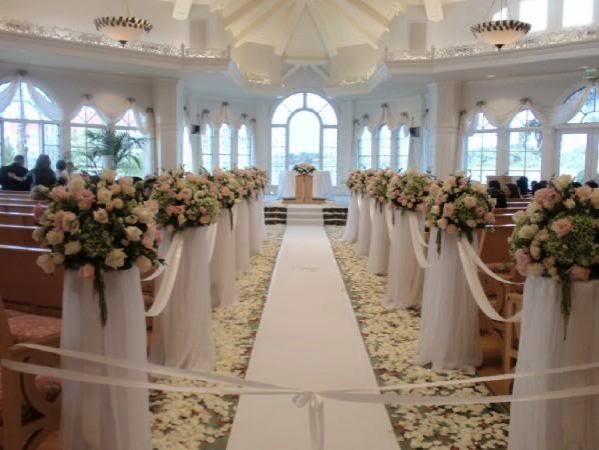 Pew Bows
Pew bows are the most traditional DIY wedding choice that is still fashionable, very easy to pull, and very budget-friendly Tulle is one of the favorite fabrics and gives the pew decor a uniquely chic look, but adding flowers is also very appropriate and beautiful. Fresh roses or baby's breaths attached to the end of each pew are going to be absolutely breathtaking. You can fill each vase with your favorite flowers that match your color palette and let them bloom on your wedding day, helping create the most beautiful wedding atmosphere, as well as pictures.