The grooms are cool and beloved, but bridesmaids are what make the wedding special and fun! Bridesmaids will be there to help you get ready, they fix your makeup, they make the dance floor come alive, and they celebrate your happy day with you! The only right way to celebrate your beloved bridesmaids is to make the memory live forever by taking as many pictures with them as you can! To get you inspired, we have prepared a list of bridesmaids' photos you should take on your wedding day.
Getting Ready Together
Your bridesmaids are probably your real-life friends, and you probably got ready with them countless times before. However, you only get to get ready for your wedding once, so make sure to capture those precious moments of happiness, joy, and nervousness you are sharing with your beloved friends!
Bridesmaid Robe Pictures
Make sure to get matching robes for your bridesmaids, and get a picture with all of them, with their hair and makeup done.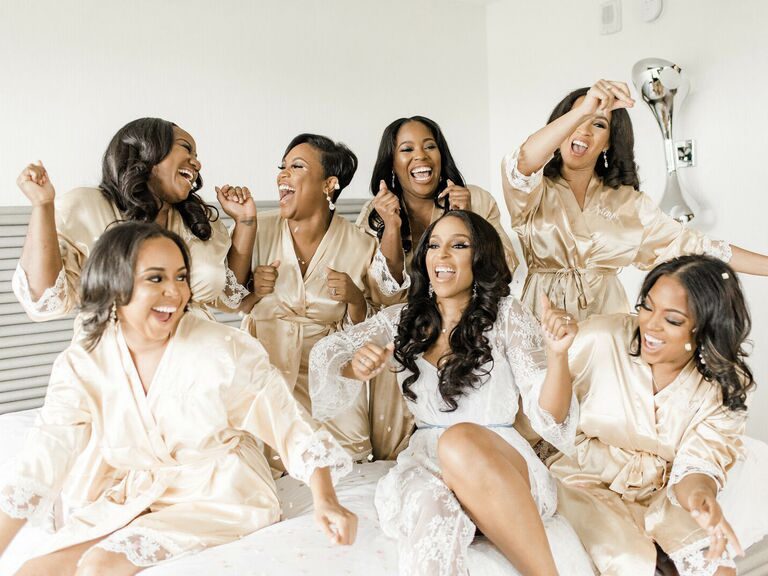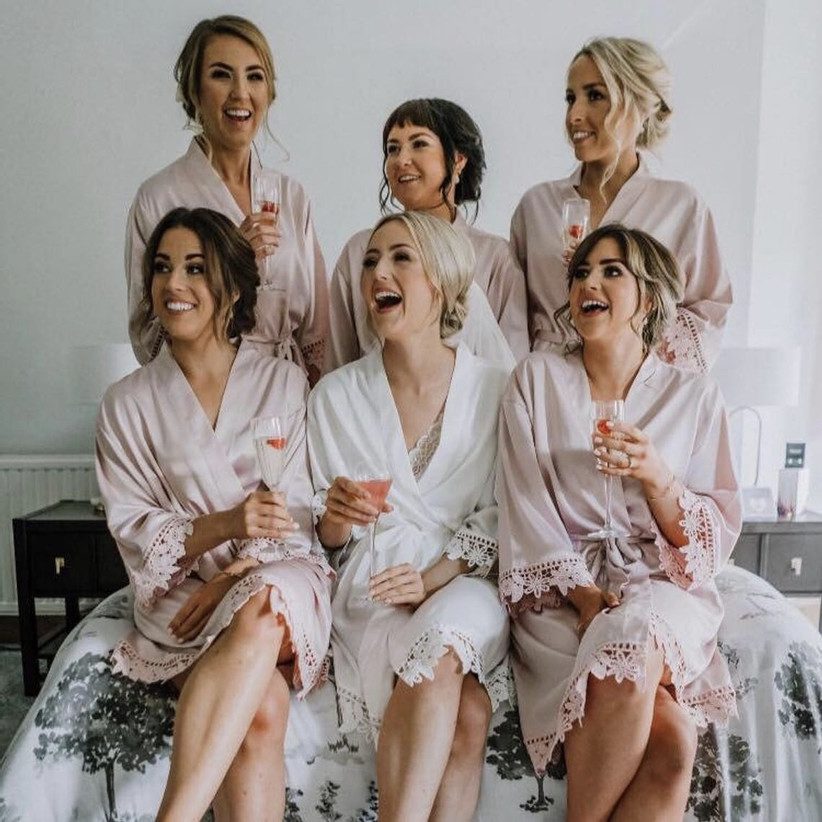 Champagne Pop
Everyone makes funny and surprised faces when the champagne pops, and you should make sure to document that forever! Take a few shots after that of your brides enjoying the bubbling champagne and turning up to have fun! They will be amazing and fun to look at for years to come.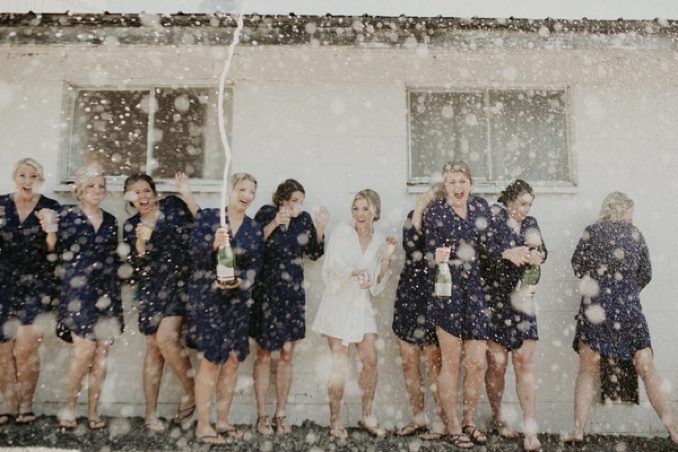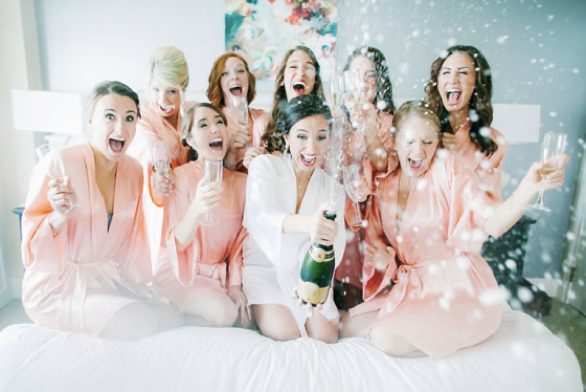 A First Look
Your groom should not be the only one to get the first look; bridesmaids should get that too. They probably went with you to get the dress, but they get to see you with your hair and makeup done, being a beautiful bride.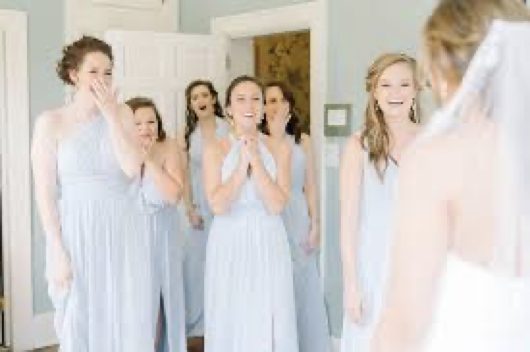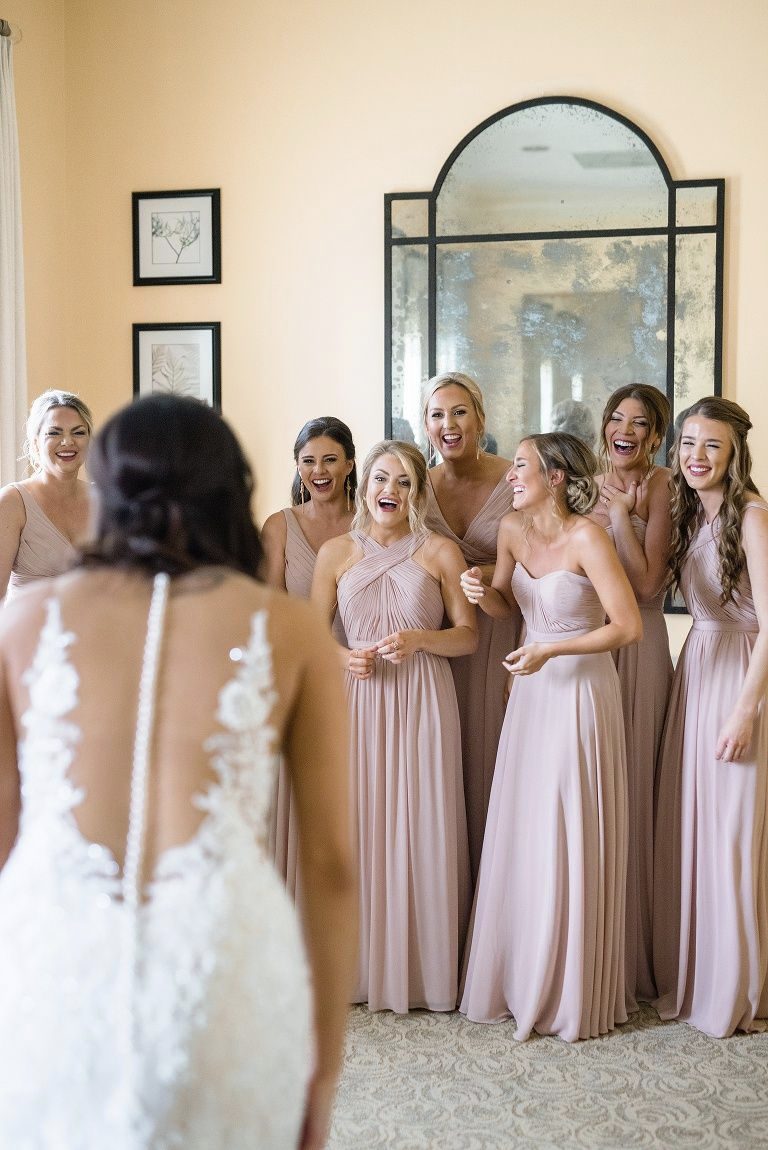 Funny Bridesmaid Pictures
During your photoshoot, make sure to let loose a little bit and have some fun. Make sure to get a few funny, goofy photos that you will laugh at for years and years to come.