Wedding Estates provides private estates for proposal, engagement, save-the-date and wedding photography. We love capturing love stories at our beautiful estates and know how important these photos are to you. That is why we've collaborated with Betsy Erickson and Jen Jar, extremely talented photographers based in California, to bring you wonderful advice so that your engagement photography session will be the best possible!
BOOK YOUR DATE |
Erickson recommends booking your engagement session about two-six months in advance. Remember that weekends are often very busy for your photographer, so be prepared to do your engagement session on a weekday. Working out the details and clearly communicating in advance with your photographer will ensure that the process is smooth and enjoyable, not to mention you will be more likely to get all of the photos on your checklist if you communicate your desires from the photo shoot ahead of time.
PICK YOUR LOCATION TOGETHER |
Jen Jar says that the location is a very important aspect of your engagement photos. She recommends thinking about places that are meaningful to you as a couple or places that you two like to frequent together.
Erickson cautions that creating a fun and romantic photo shoot requires a bit of planning. Start thinking early about the backdrop you want to tell your story. Communicate your wishes clearly; whether it's a whimsical engagement on the beach, or a fun and adventurous shoot in the city, talk to your photographer about their recommended locations. If you work together when planning outfits, props, and locations, you're sure to have a successful and beautiful engagement session!
Another useful tip from Jar, a natural light photographer:  the most important part of the location is the light, so the best time to shoot is about two hours before sunset or two hours after sunrise.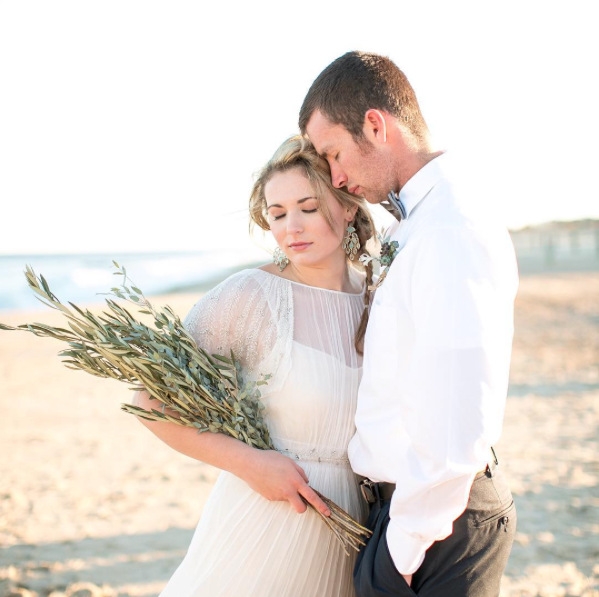 STYLE & OUTFIT TIPS |
Erickson advises to find out if your makeup artist for your wedding day offers a trial before the big day. If you have the opportunity to do a makeup trial with your artist, plan it for the same day as your engagement session. Not only are you being efficient with your time and money, you're also giving yourself an opportunity to test the makeup look before the big day. Makeup often photographs differently than it appears in person, so having photos of your make up before your wedding allows you the opportunity to adjust the look to your liking before your wedding. It also helps bring together a cohesive and styled look for your engagement photography session.
Jen Jar always tells her couples to bring two outfits: one dressy and one more casual. It is important to make sure that you feel comfortable AND like yourself in the clothes as well! If you feel uncomfortable in the outfits, then it will show in the photos. Try to avoid small, busy patterns, as they won't show up in photos well. Also, consider choosing outfits that complement each other rather than match each other, and don't be afraid to accessorize with fun, bold pieces!
Also, be sure to clean your engagement ring in case your photographer would like to make it the focus of a few photos!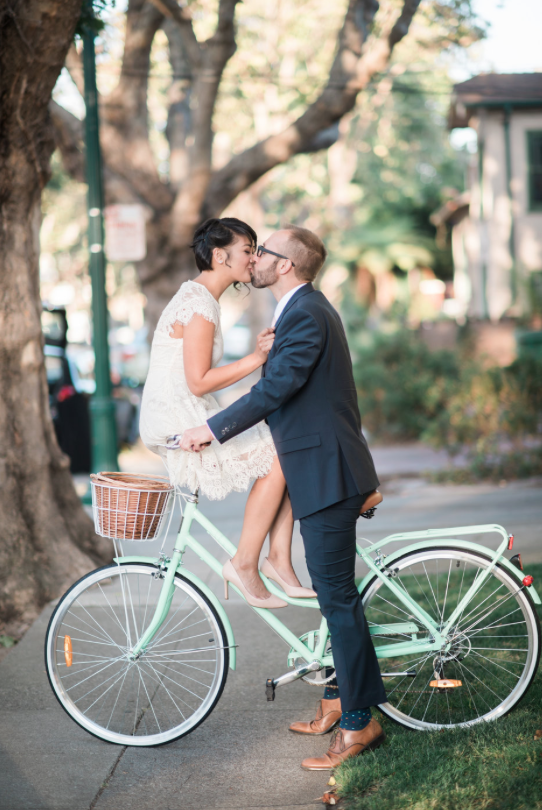 PROPS & SIGNS |
Bringing props and signs that will make your engagement photography session unique, and thoughtful is highly recommended by Erickson. Talk beforehand with your photographer about any props you may want to incorporate. While photographers rarely provide the props, they can usually point you in the right direction as to where to find something special to add into your shoot.
CLOSING TIPS |
And, if you need any advice or recommendations picking out a venue for your engagement photography session, let the Wedding Estates team know! We have many private estates available for photography throughout Southern California. You won't have to worry about bystanders in your photos when you book a property for your shoot through us!
Now that you have all of the insider tips, go have fun on your shoot! As Jar says, have fun with your partner during your engagement shoot and rest assured that it will be great practice for your wedding day portraits!
Many thanks to Betsy Erickson with Essence Photography and Jen Jar with Jen Jar Photography for their insight and collaboration on this blog post.
www.CaptureTheStory.com @Essencephotog
www.jenjarphotography.com @thejenjar