In honor of National Techies Day, let's dive into some futuristic wedding ideas. Would you use any of these on your wedding day?
Go-Pro hidden in the Bridal Bouquet
Memorize your walk down the aisle, or your partners "I-Do" with a hidden GoPro in the bridal bouquet. Or why not hide cameras around the venue to gather beautiful and hilarious videos of your wedding guests?
Use #Hashtags
You know it will be lots of photos taken at your wedding, a few of them you will never see. Even though most guests send their pictures to you later on, a lof of videos and photos will remain on their social media which is hard for you to find. So why not create a common hashtag, to gather all social media photos under one tag? Easy for guests to add, time saving for you.
Film your wedding- From Above
Drones are becoming very popular these days, since they capture never-before-possible shoots. Why not "tech-it-up' and have the drone deliver your wedding rings?
Robot Bartender
Why not rent a machine that blends your guest's favorite drinks for them? This will for sure bring an experience to the wedding, and who knows maybe it will save you some money as well.
Online Wedding
Do you have guests that can't make it to your Big Day? Or want a wedding open to the public? Then Live-Streaming your wedding might be something for you. Today there's plenty of apps to easy assist you in live streaming your wedding. I'm sure you have a millennial that easily can assist you with any trouble shooting.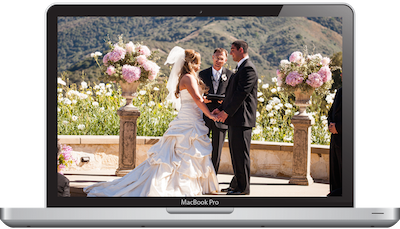 3-D printed cakes
Tired of the classic wedding cake? Then this 3-D printed cake with some lightning effects might be something for you.