#GivingTuesday is a global day of giving fueled and created by the power of social media and collaboration.
Often, celebrated on Tuesday following Thanksgiving (in the U.S.). GivingTuesday kicks off this charitable season with the gift of giving and harmony while many of us focus on our holidays and end-of-year plans.
This can be one of the best way to get involved with your community. So, with that being said, get out there and create a directory to help you find organizations, charities, and events to give back to your community.
There are hundreds of Organizations that could use your help this year, here are a few listed below!
LA WORKS: Nonprofit, volunteer action center that creates and implements hands-on community service projects throughout the greater Los Angeles area. They strive to address pressing social issues through volunteerism and community collaborations.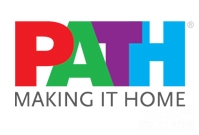 PATH:  A family of agencies working together to end homelessness for individuals, families, and communities. They strive to prioritize housing while providing customized supportive services for people in need.
Wheels For Wishes:  Car Donation Foundation operates car donation programs that benefit a variety of important causes including children's charities and hospitals, as well as veteran programs.
Create NOW: As an organization they focus their efforts on kids who have been abused, neglected, orphaned, made homeless, victims of domestic violence and sex trafficking, probation, incarceration or other severe challenges.
L.A. Kitchen: Believes that neither food nor people should ever go to waste. By reclaiming healthy, local food that would otherwise be discarded, training men and women who are unemployed for jobs, and providing healthy meals to fellow citizens. L.A. Kitchen empowers, nourishes, and engages the community through healthy hearty meals.