The perfect wedding shoes would be ………
How do you fill in the blank? Well, that all depends on what you're looking for to wear on your pretty feet. Some girls want to focus on sexy, others comfort, and sometimes you want to wear heels but your hubby is just a little too short. So, how can we possibly narrow it down to finding the perfect wedding shoes?
Why not get 2 pairs! Who says you can't go sexy and then get comfy?
So, wear the sexy shoes under your dress for the photos and the isle walk. Soon after that change out of those heels so you can get down on the dance floor, unless of course you can get down in heels! Since most brides will change out of their wedding gowns after the ceremony anyway, grab some shoes that match.
Shoes
Ceremony Heels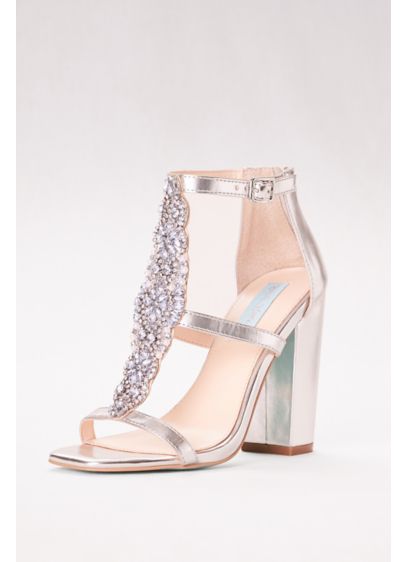 After Party Flats