Your engagement ring is an exceptional piece of jewelry indeed, but it is not the only piece of jewelry that you will be wearing on your wedding day. This is why a wedding band should be just as unique and special as your engagement ring.
The days of sleek and simple gold rings are long behind us, and modern times offer us plenty of ways to make your mark with your bridal band. And this is very appropriate, given that the engagement ring represents a promise; the wedding ring is what really seals the deal of marriage. Here is a list of the most stunning wedding bands for women that will definitely get you inspired!
Platinum Band with Melee Diamonds
This is the perfect opportunity to go platinum and keep all the shine! Thanks to the crisscross band and gorgeous pavé details, this ring is nothing short of glamorous while staying elegant and classy.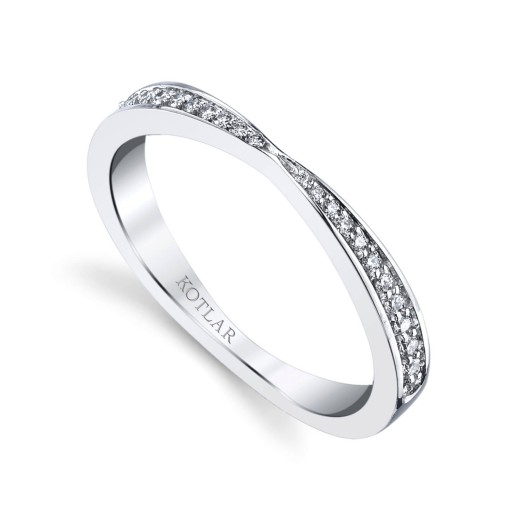 Gold Hexagonal Band
Different and fun shapes offer so much room for creativity when it comes to design, and they provide so much room for uniqueness and playfulness. When picking your wedding band, make sure to consider shapes such as hexagons to truly make a statement with your wedding band and make it fun and unique. This amazing design incorporates unique hexagon diamonds, too, elevating it to a new level.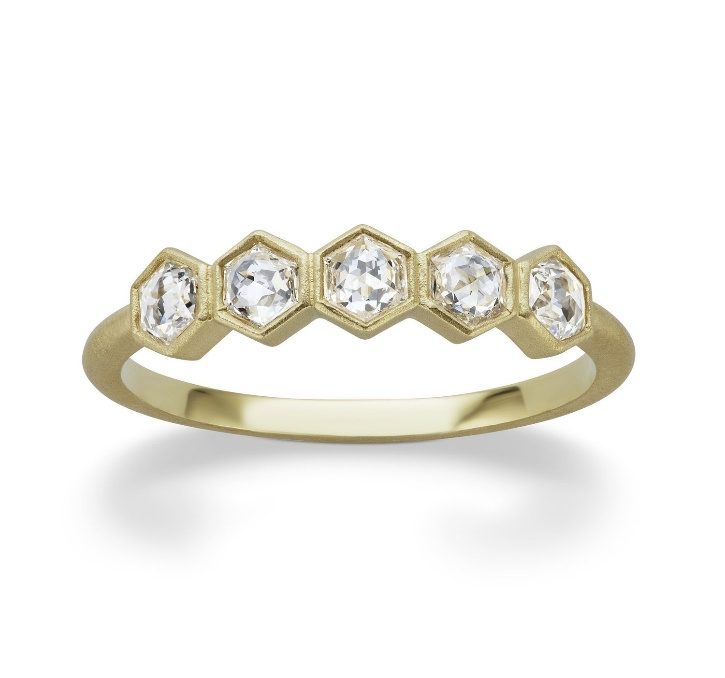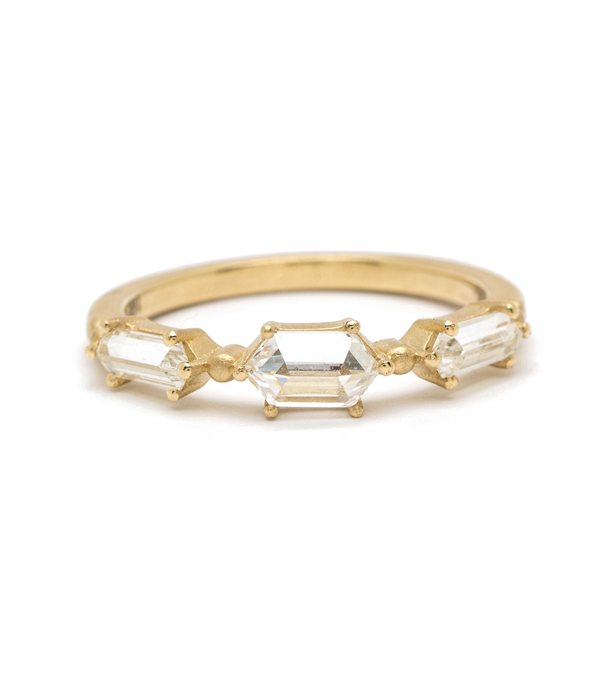 Meeting Arrows Yellow Gold Ring
If you are looking to switch up the traditional circular band, a great option is a double-ended arrow band that doesn't quite meet in the middle. This design is unique while still being stylish and elegant enough to be timeless. The addition of some nice and colorful diamonds is going to take this yellow gold band to a different level and make it simply stunning.