For many brides, the right style for their wedding day hair is as important as their wedding dress. If you have fine, thin hair, then it would be wise to keep the wedding hairstyles somewhat simple, but also elegant. Putting your hair up is always a good option, and you can incorporate braids, loops, and accessories to make the hairstyle dazzling. Don't worry – this article will list ideas of bridal hairstyles for women with thin hair that are sure to wow your guests.
Floral-Design Headband with Braided Hair
First, this is an excellent option, especially for spring weddings, and is very easy to achieve and make look good. Simply pin your hair up and place a thin floral headband upon your head. The color of the headband should complement the color of your hair. Here is an example: brides with blond hair should wear pale pink or yellow. Also, if your hair is dark, deep purples and reds would be more appropriate, and redheads should opt for magenta or red.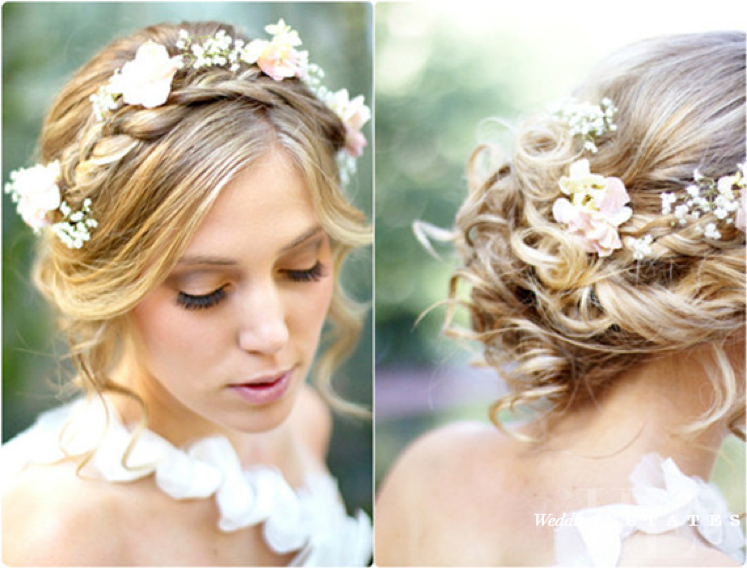 Short, Messy, and Full of Volume
If your hair is short, this is a great way to add extra volume and go for something a bit different from your day-to-day hairstyle. Add volumizing mousse into your hair and muss it up at the front to achieve added volume and thickness.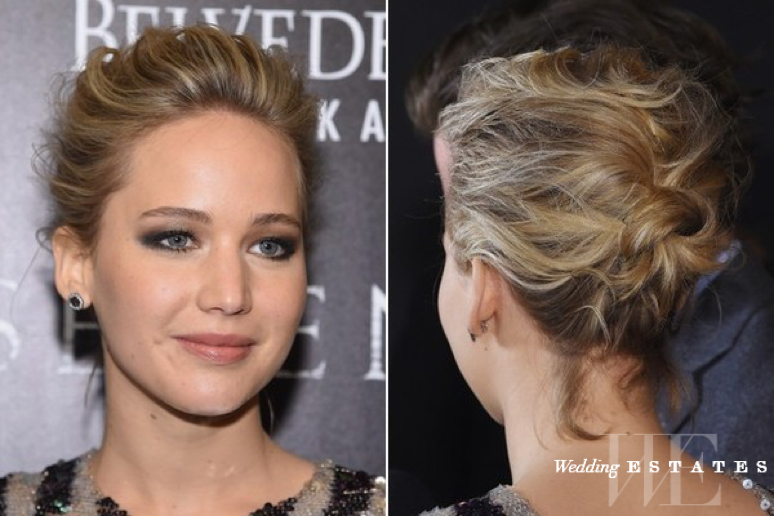 Front Braids
Also, create two braids in your hair and wrap them around the front of your head, then hold them in place with a clip. This unique style helps you to not only look beautiful but also helps your hair to appear fuller and thicker.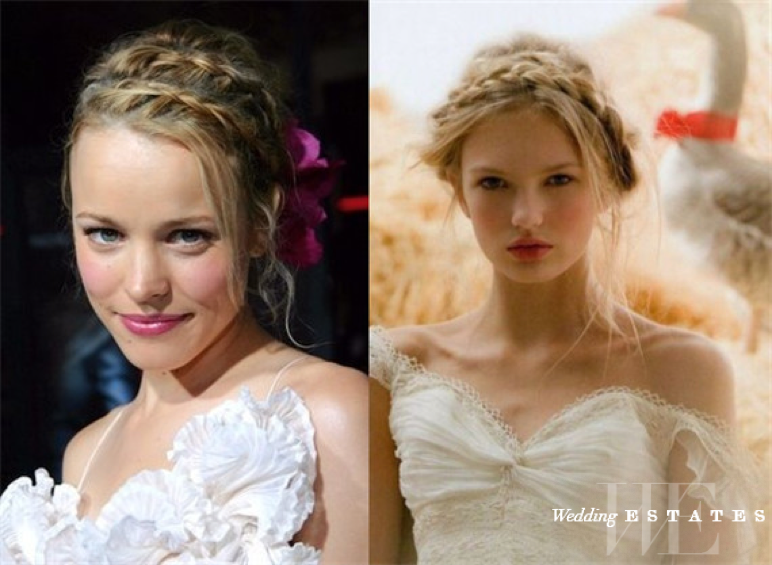 Top Braids and Bangs
Next, if your goal achieving a thicker appearance, this hairstyle works perfectly. By matching a braided updo at the back of the head with thick, blunt bangs, it helps to break up the sections of your hair. This achieves a stylish, elegant look, making it the perfect option for your big day.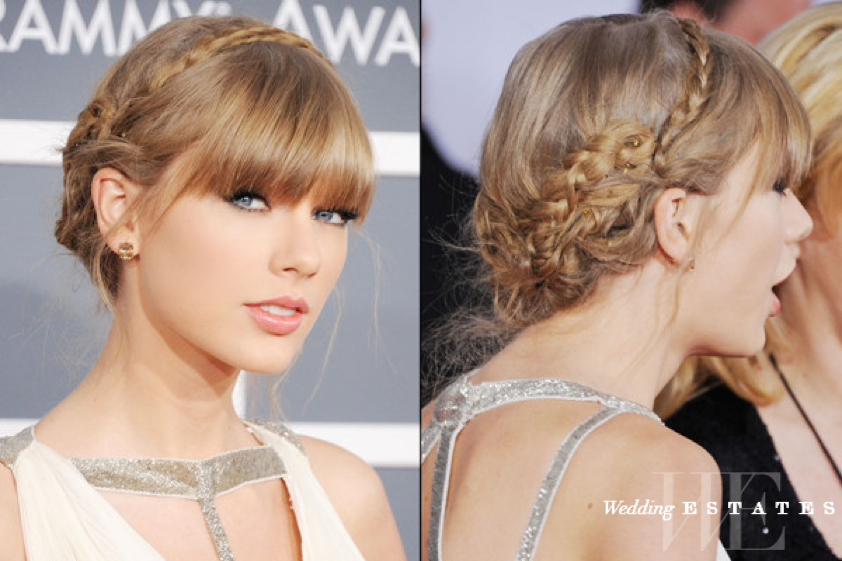 Side Twist and Accessories
Finally, for brides with fine hair, a side twist with accessories is a beautiful option for brides who have. Lightly twist your hair across the side of your head and add some diamond-encrusted floral hair clips (or other beautiful accessories), to achieve an attractive, stylish, and appropriate style.