For your wedding day you're going to need a solid pair of heels that compliment your feet, while keeping you comfortable. For instance, the last thing you want on your wedding day is a foot full of blisters, and a pair of heels you can't wait to take off. So, here are 5 of the most comfortable heel brands we recommend you check out before deciding on your wedding shoe.
Comfortable Heel Brands
Jimmy Choo
Jimmy Choo is a hand made designer shoe known for its comfort. In fact, Jimmy Choo even has their own Bridal Shoe section on their website. Not only are they confident about the comfort of their heels, but they also provide some of the most flattering designs for brides everywhere.
Chanel
Chanel is not only a classic, but it's also one of the most comfortable designer heel brands available. They don't have a designated bridal shoe category, but their stunning off-white and white heels can be worn on your wedding day.  The padding inside the shoe creates a soft landing for your foot with every step. Along with the amazing quality of the leather, it doesn't dig into the sides of your feet leaving blisters.
Manolo Blahnik
Comfortable and classy, Manolo high heels are about the same price point of Louboutins. The heel and toe-box are not pinching and the design in general doesn't squeeze, so it's a perfect heel for wider feet. Also, the stitching on these heels is flawless, and not to mention they will last you years after your wedding day.
COACH
Often overlooked, Coach has some of the most comfortable heels throughout all heel designers. Since coach uses soft leather, the shoes don't get scratched, bent, of hurt your feet at all. Speaking from experience with Coach heels, I've worn them for 17 hours straight and I felt no pain! They are well worth a try.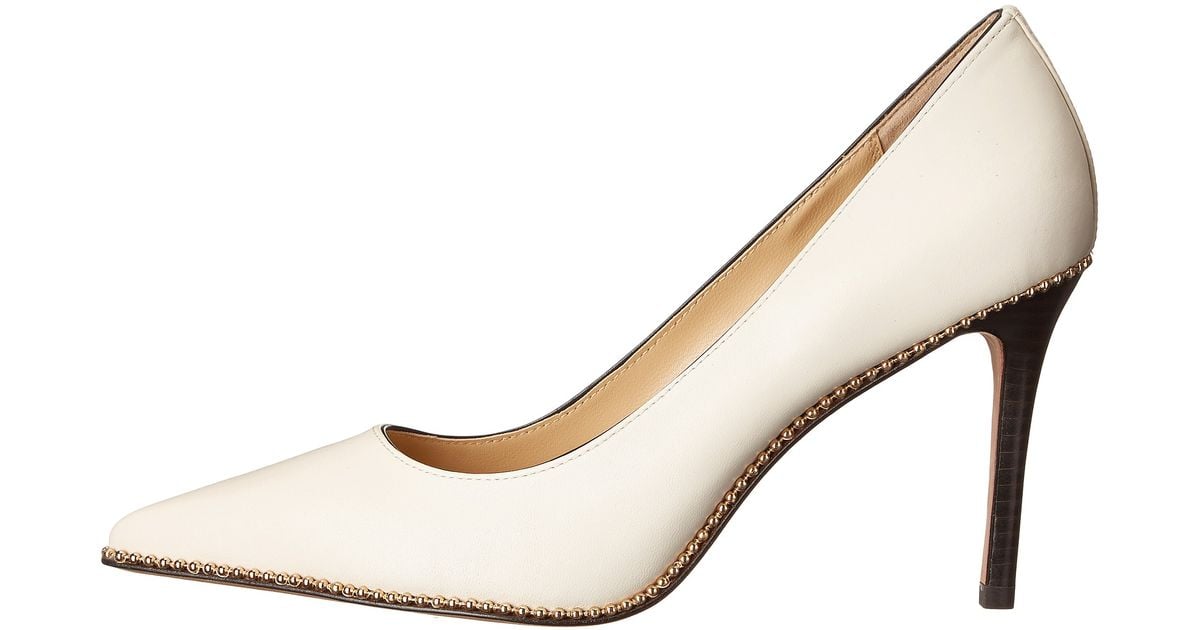 Yves Saint Laurent
The position of the heel is very well balanced and takes a lot of stress off the ankles, more so than a regular high heels. Also, they have an edgy look to them making your legs look longer and accentuating the beauty of your foot. Since they're so comfortable, don't worry about being on your feet all day!
So, which wedding shoe will you choose? Leave us a comment below, and happy shopping!