No matter the location, no matter the theme and no matter the season, every wedding needs flowers. Flowers can fit into any type of theme and style, and they are very much needed. You can include a little bit of flowers or a lot of flowers in your big day, it is up to you! Here are some of chic wedding flower decor ideas how to do so.
Floral Fountain – Wedding Flower Decor
Setting up some greenery and lush hydrangea, so they imitate an overflowing fountain, is going to be whimsy and romantic but more unique than a usual water fountain. If you want to take this look to a whole new level of romance, you can add some floating candles and lily pads to the pool.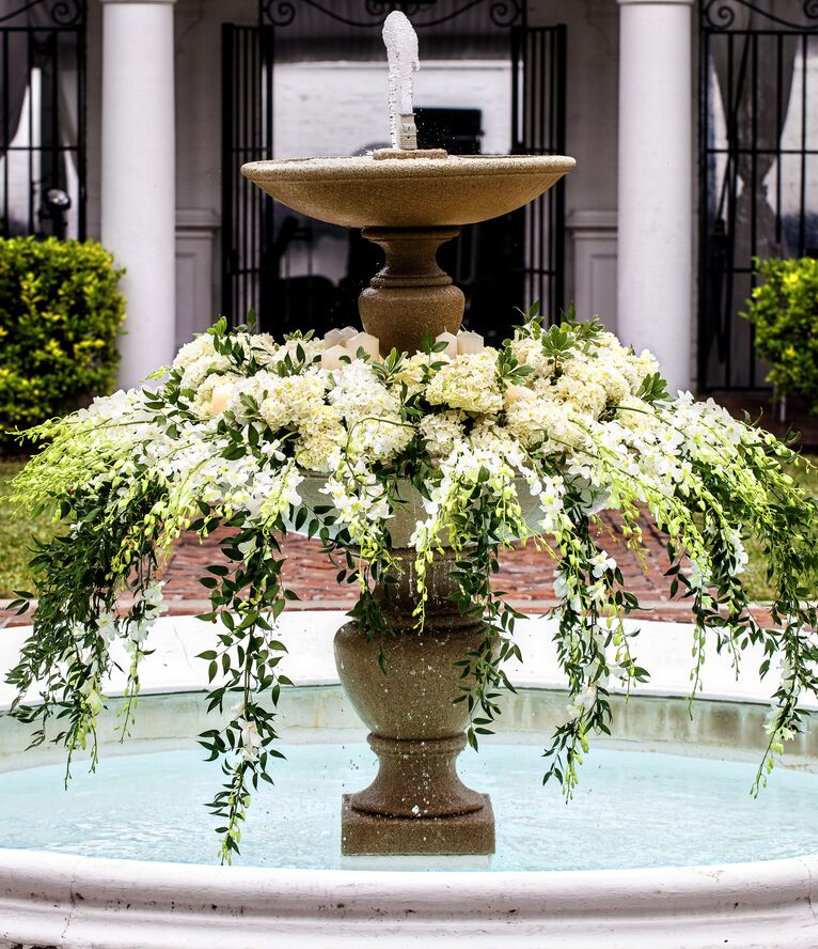 Garland-Draped Ceiling
For a full-looking and lush garland, consider greenery like ivy, boxwood, and maidenhair fern. You can also add a bit more magic by hanging amaranthus flower spray, bundles of bare branches, and clear glass terrariums.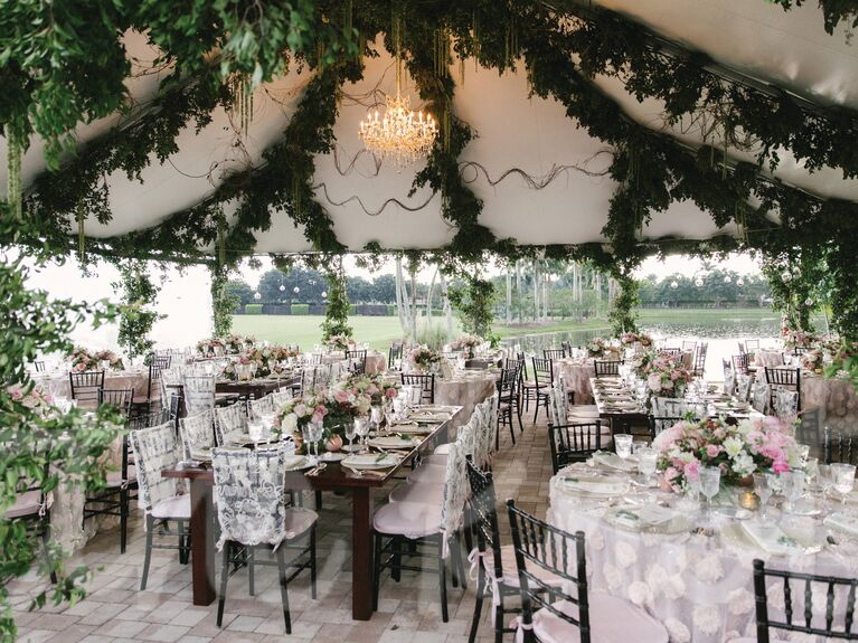 Hanging Pomanders
Pomanders are a beautiful decoration that is not very often seen at the wedding receptions, which makes them very unique. Varying colors and sizer of pomanders are going to dress up a bare tree, which is perfect if you have an outdoor wedding ceremony. Just make sure that you are using extra supports when you hang them since you don't want one falling down in the middle of the ceremony.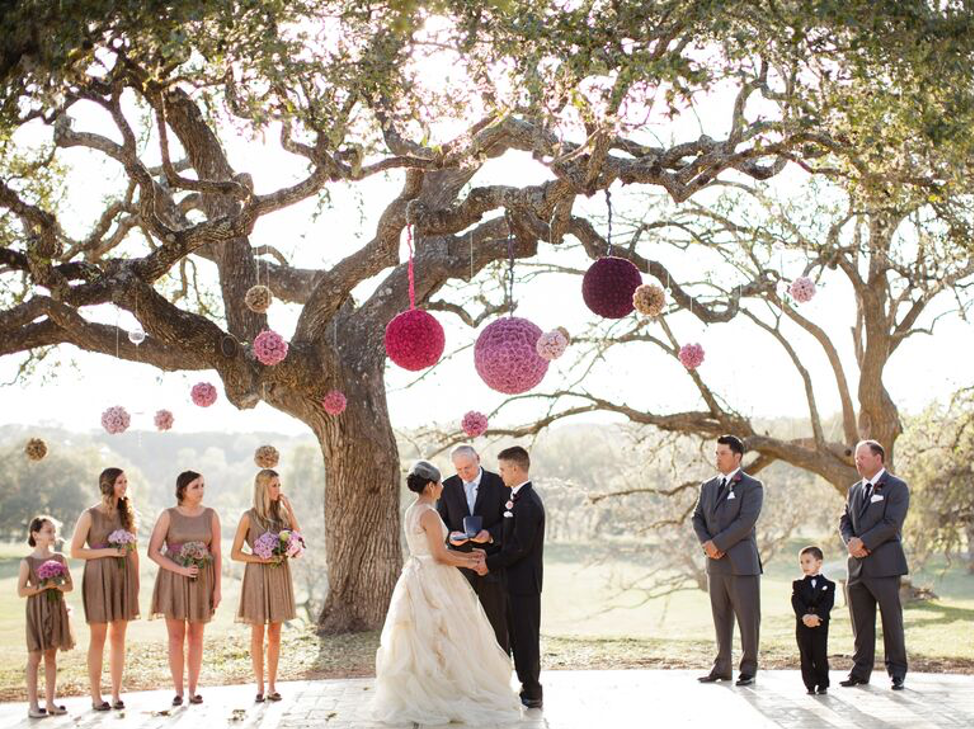 Flower Backdrop
A floor-to-ceiling arrangement of color-coordinated blooms and greenery is going to beautifully set the scene for some pretty ceremony photos with your quests.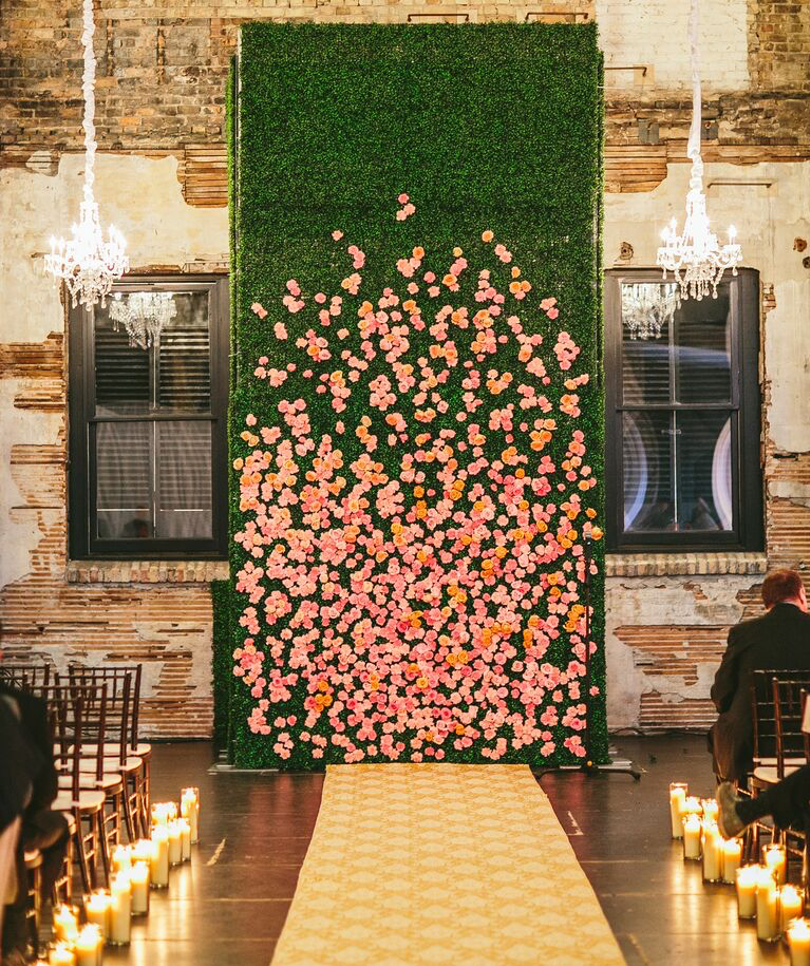 Lampshade Centerpieces 
If you are looking for a wat to put a twist on your succulent centerpiece, then this is the perfect flower wedding decoration for you! All you have to do is have your florist top off a tall column vase with a lampshade that is made of moss. If you still want to go for traditional floral centerpieces, you can fill the said vase with blooms like roses, tulips, or dahlias.