Image by StockSnap from Pixabay
An engagement ring is more than just a symbol of devotion and commitment. It is also a fashion statement! Some like it simple, while others prefer it to be as elegant as possible.
If you are unhappy with the design of an engagement ring or want to give it a new look, explore the different ways to revamp its style. Read on and learn from some of our recommendations!
How to Revamp the Design of an Engagement Ring
Simple engagement rings are nice, especially for those who like things classy. Nonetheless, there may come a time that you want to spice up your ring. If you are clueless about how to do so, here are some of the suggestions that are worth considering.
1. Add More Stones
Most engagement rings will only have one stone. If you want to make it grander, consider adding more stones. For instance, you might want to add two smaller stones on the left and right sides of the main gem. It may not be so subtle, but it is a sure-fire way to revamp the style.
Adding more stones does not have to be expensive. Learning Jewelry recommends lab-grown diamonds as an alternative. It is available in a wide assortment of colors, so you can choose which one is suitable for the design that you envision. It is best to keep it small and subdued so that it will not outshine the focal stone of the engagement ring.
2. Change the Center Stone
Are you underwhelmed by the look of the center stone in your engagement ring? Why not change it if you are unhappy? The stone that you will remove does not have to go to waste. If it is a real diamond, you can consider selling it. In turn, you can use the money from the sale to buy a stone that you love. Alternatively, you can also re-fit the diamond in other jewelry, such as a necklace or bracelet.
Do not be limited by diamonds. Go bold and be different by picking colored gemstones. Emerald, ruby, sapphire, and garnet are some of the top options that are worth considering. Choose guilt-free gems if you want to be sustainable with your jewelry. If you want it to be subtle, pick a small stone.
3. Upgrade to a Double Halo
If you are looking for new and beautiful engagement ring styles, you can never go wrong with a double halo. If your current engagement ring is a halo, level it up by adding an outer halo to make the ring bigger and grander. This is going to give your ring a vintage appeal.
To make your double halo ring stand out, consider using colored gemstones for the second halo. It will amplify the brilliance of the main diamond, making sure that it will stand out. This type of ring works best for ladies with large fingers. Otherwise, if you have small fingers, it may look overwhelming.
4. Change the Ring
If you are happy with the current stone in your engagement ring but are inclined to give it a new look, try changing the band instead. This will allow you to upgrade the ring without losing its sentimental value.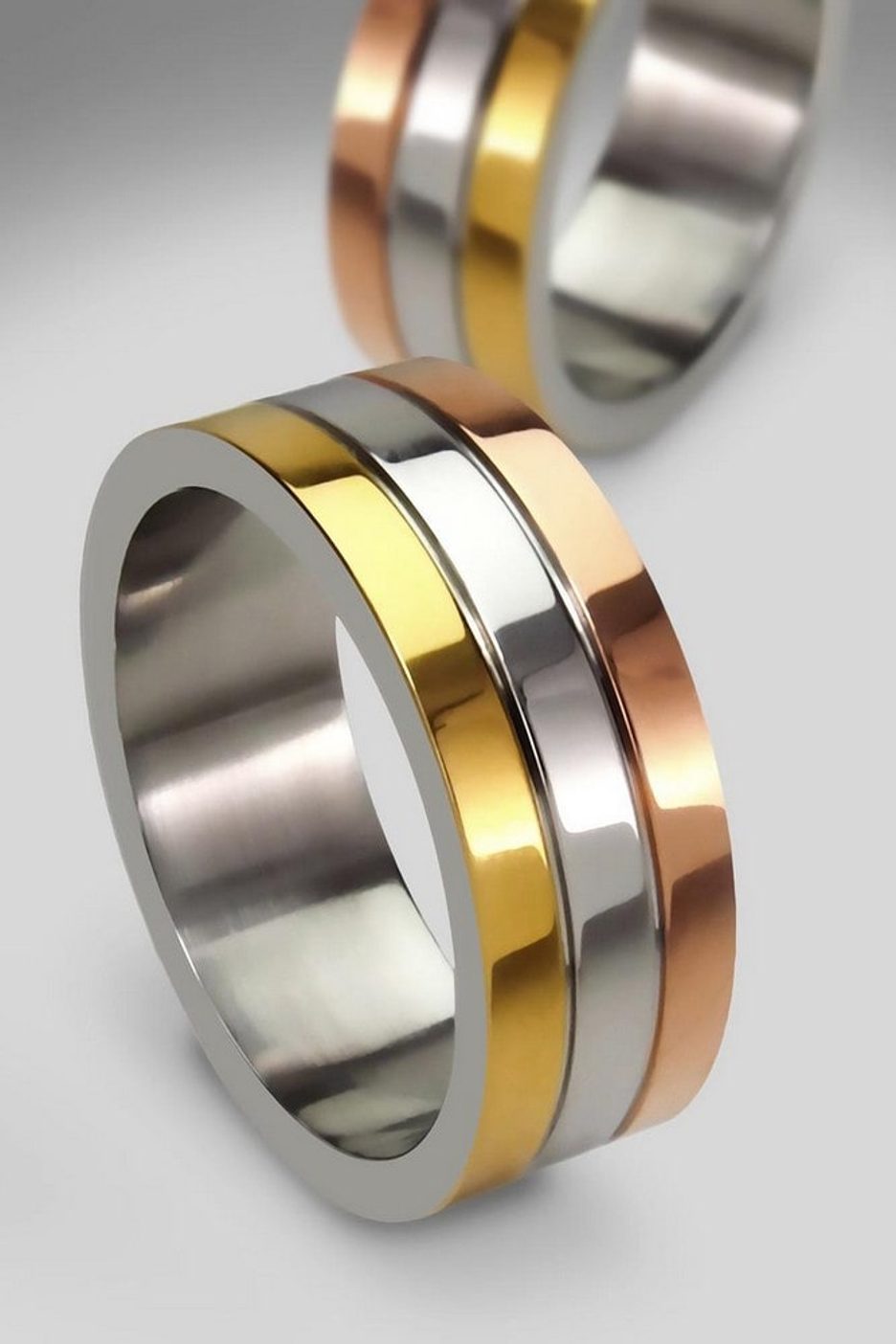 Image by Fernando Arcos from Pixabay
For rings with a yellow gold band, you can change it to platinum to make it more elegant. Take note, however, that platinum can be expensive, so make sure it is within your budget.
Aside from changing the material of the ring band, you might also want to change its size and design. Go for a pavé band, which will surround the ring with small gemstones.
1. Add an Engraving
Of all the things mentioned, this is perhaps the subtlest way by which you can revamp the engagement ring. It is often done not to elevate aesthetics but to give the ring more sentimental value. You can engrave the inner band with the name of the couple, the date of the engagement, or anything else that you find meaningful.
Conclusion
Engagement rings don't have to be boring! If you do not like its look or you want to give it a new life, consider our suggestions above. From engraving to changing the stones, there are many things that you can do to keep up with the trends without losing meaning.