It's the most beautiful time of the year—for a Christmas wedding! If you're a holiday enthusiast, you might be considering throwing a winter wedding that is close to Christmas. A wedding in December can be the perfect opportunity to throw the best holiday party ever and celebrate the holiday season. To inspire you and put you in the holiday mood, we curated a list of the chicest Christmas wedding ideas that are seasonally appropriate, creative, and classy!
Style the Invitation Suite – Christmas Wedding Ideas
The invitation suite is going to set the tone for the big day, and the invitation suite will set the scene of your wedding photo gallery and/or album. Since the wedding is taking place in the magical Christmas season, you should embrace it by styling paper goods with accents like ribbon, ornaments, and greenery.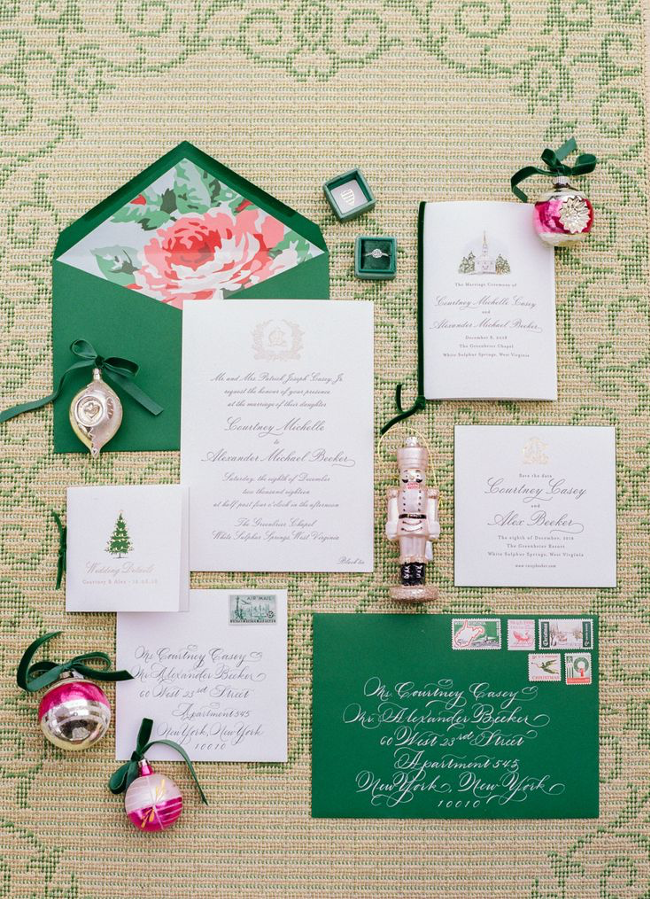 Set the Scene
Even though greenery is a natural choice for a Christmas wedding, that doesn't mean you have to use it in the usual or expected way. A unique way to use greenery is to use garlands to line chandeliers, the tent draping, and pool. The berry accents and classic red ribbon are bringing the Christmas spirit out too!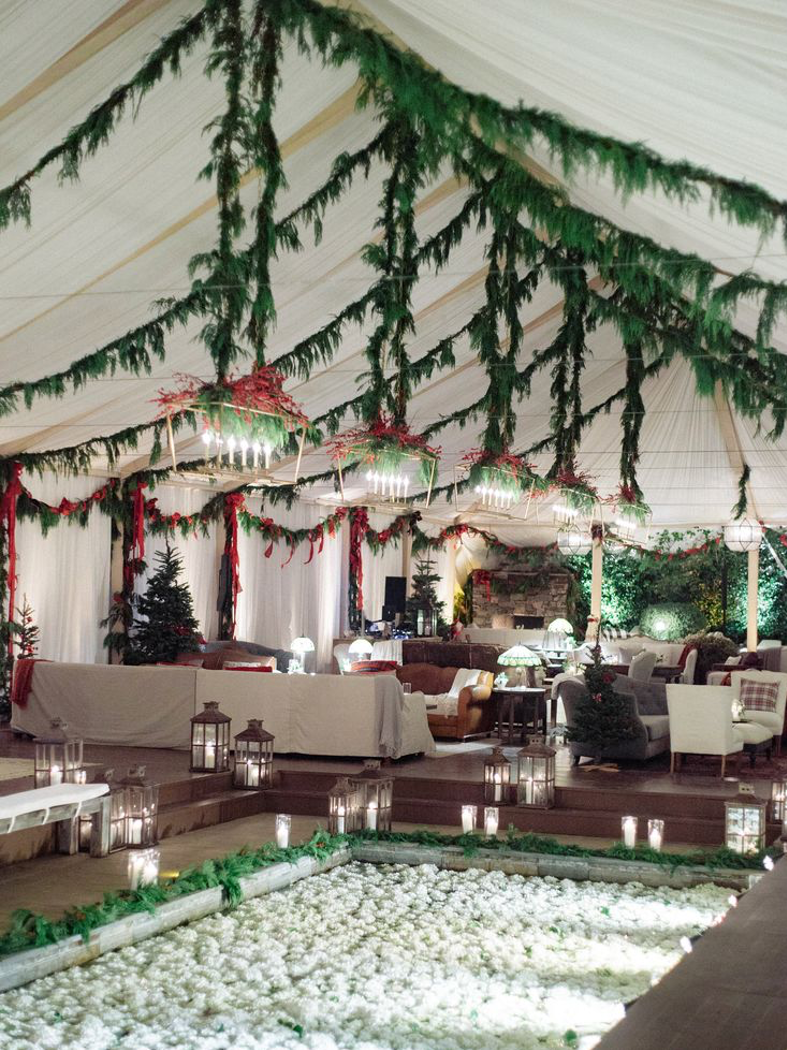 Serve Festive Cocktails
Christmas wedding is the perfect opportunity to incorporate flavors like peppermint, eggnog, and cranberry into your food and beverages. It can be a nice yet subtle way to add a dose of Christmas charm to your big day.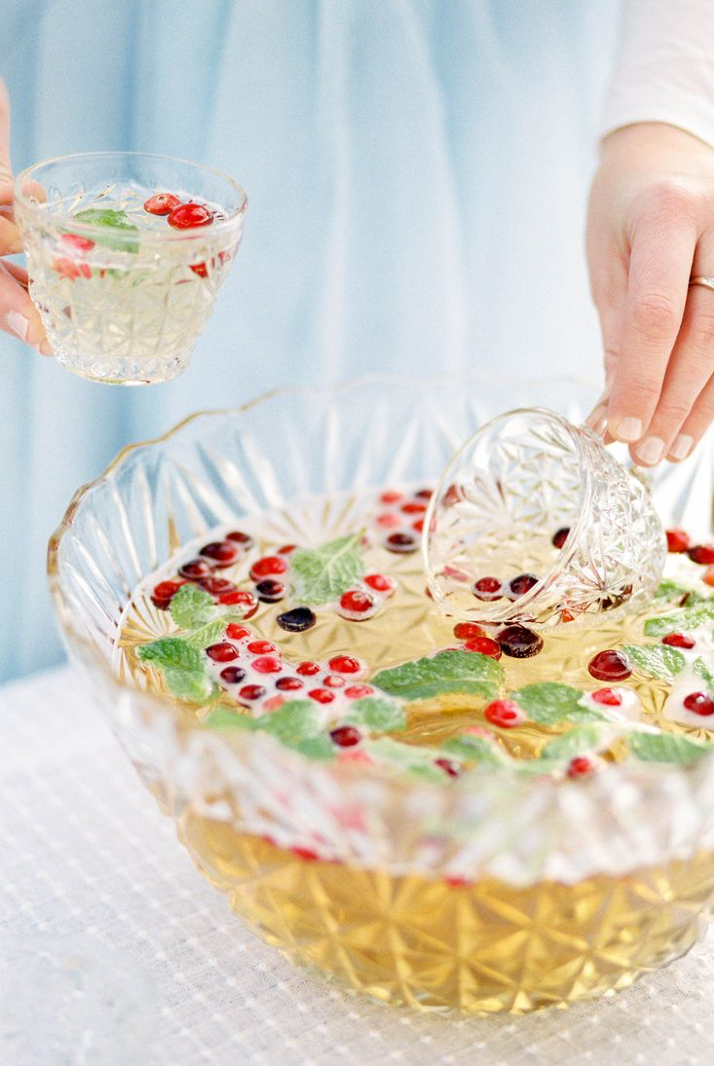 Hang String Lights
There isn't a time of the year that is more suited for an overabundance of magical twinkle lights. Twinkle lights can make a significant impact without a high cost, and they create a romantic atmosphere no matter the season.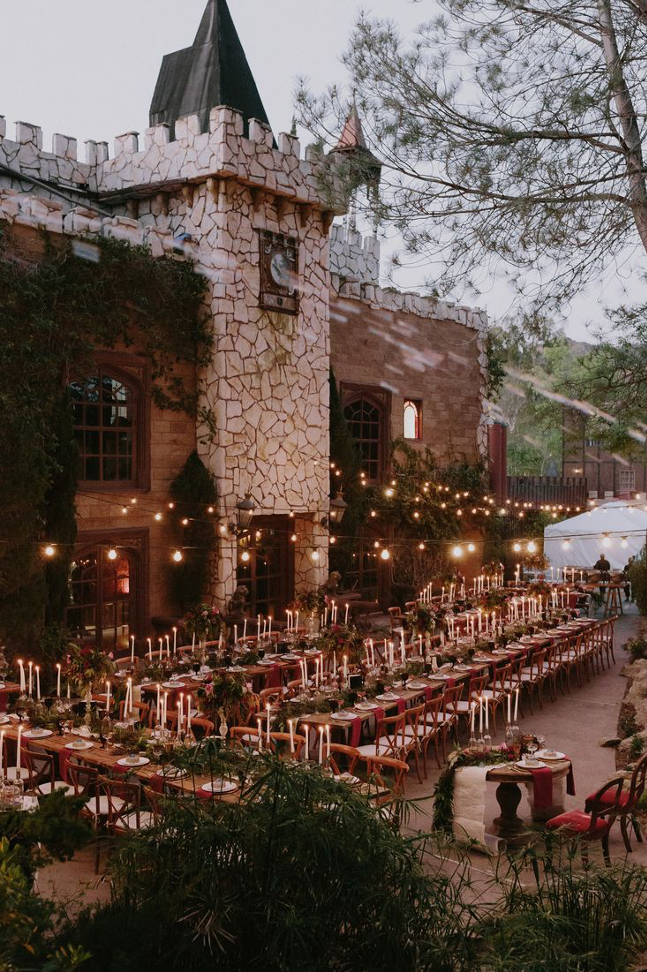 Set Up a Bourbon Bar
Christmas is the perfect time for Bourbon and setting up the Bourbon Bar is the perfect way to serve it. It will allow your guests to spike their own cocktails.