If Christmas is your favorite holiday and if can't get enough of Santa, jingle bells and mince pies. That means that a Christmas season is the perfect time for you to have your big day! Let's take a look at how to decorate those Christmas wedding. 
Winter Wedding Invites
If you are planning a Christmas wedding, you need to set a festive tone by sending your guests an invitation that just screams Christmas cheer! It's a very adorable but utilitarian way to let them know they are in for a spectacular festive. Christmas wedding celebration that they are going to remember forever. Be on a lookout for the invitations that have snowflakes, Christmas wreaths, flecks of snow, or candy cane string.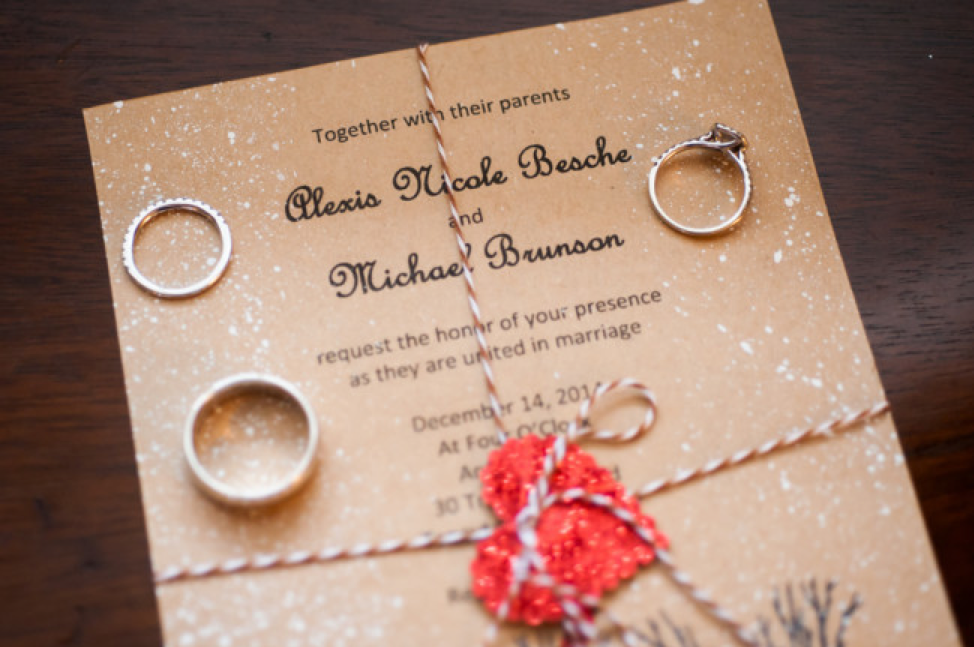 A Christmas Tree
What is a Christmas wedding without a Christmas tree? One tree is going to provide a Christmas atmosphere, and all the guests will want to take a picture in front of it.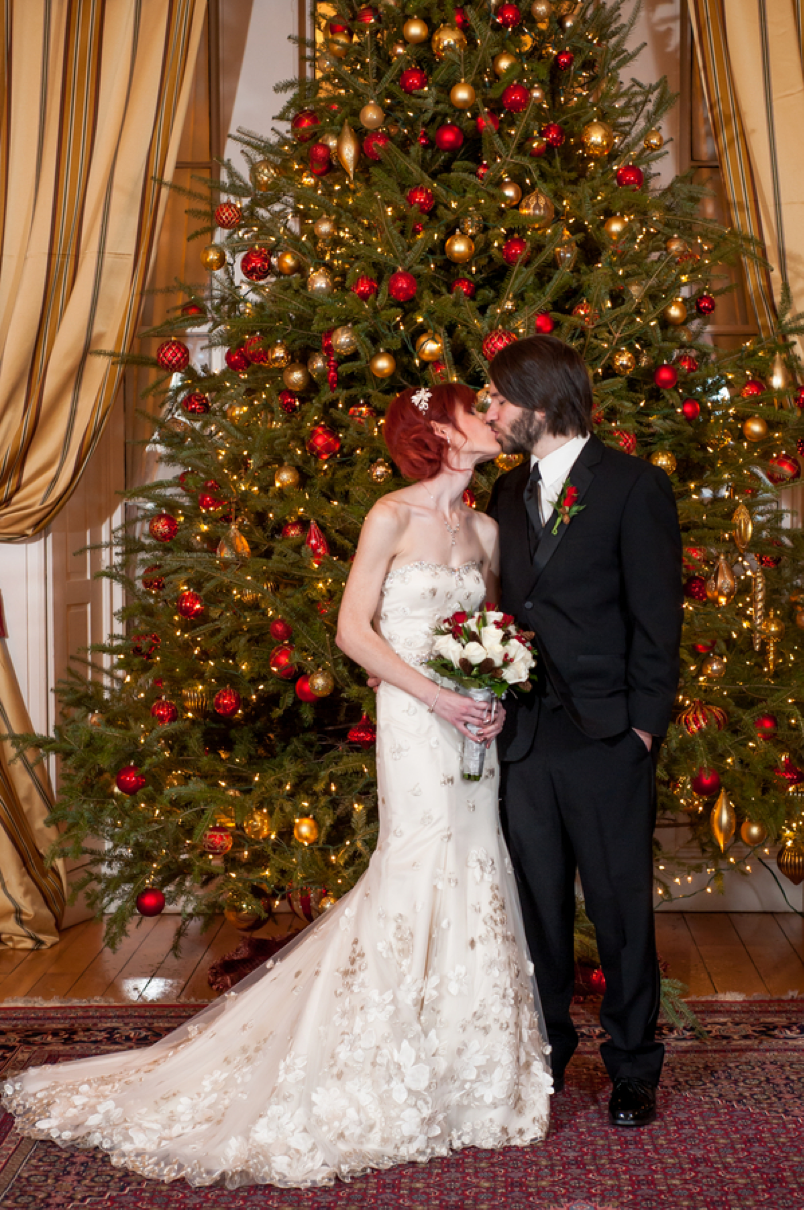 Touches of Wood
A winter, woodsy and rustic wedding just wouldn't be complete without something that is made of wood. Wooden details can come in the form of a slice table numbers or wood tea light holder… or whatever else you come up with.
Winter Wedding Attire
You might feel that a traditional Christmas wedding limits you to certain color pallets as well as a more formal feel. These make your attire selection a little bit easier, no headache included. You can choose some rich golds, emerald greens or beautiful deep jewel red tones. Unlike any other holiday or season, you can break out your mittens, wraps, and faux fur shawls, as an option at this time of year.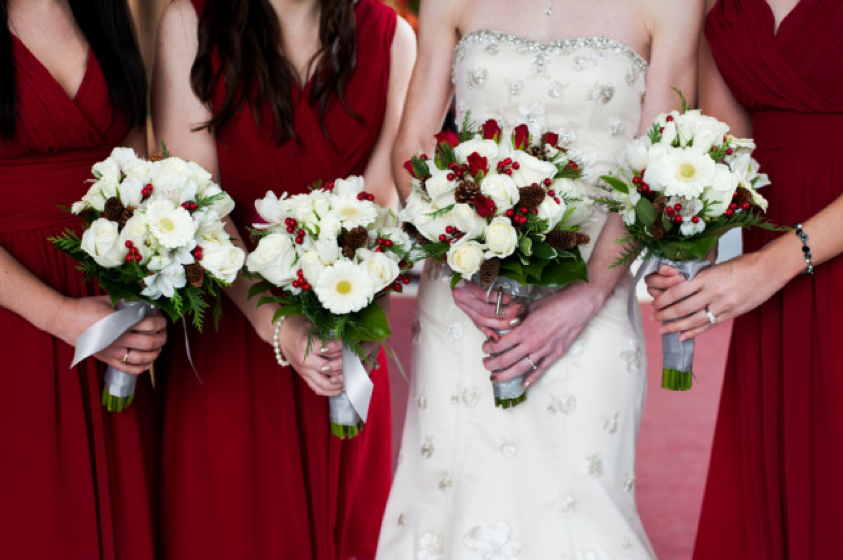 Can't Go Wrong with Plaid
What has Christmas wedding written all over it if not a little bit of a plaid? You can add a plaid detail in your centerpieces by using a wire plaid ribbon in the center of your table. Surround it with a beautiful floral arrangement, bulbs, and tea lights. You can also add a plaid tie to your groom or the best man.