It's that time of year again! Only this year you have a special surprise for a special someone! A Christmas proposal for your loved one is exactly what you have in mind! Most importantly, how will you be popping the question?
Christmas proposal ideas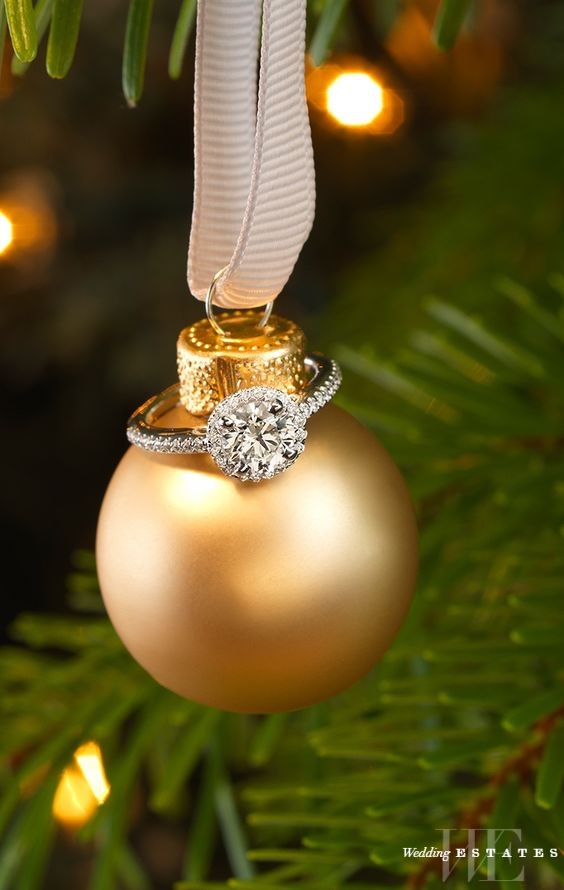 Knowing your girlfriend, is Christmas one of her favorite holidays? Often times, decorating the tree together can be fun, romantic, or even bring back memories. This is truly a sentimental moment the two of you can share. Have her hang her favorite ornament on the tree, once you know which is her favorite ask her to leave the room. Maybe to grab something else, while she leaves the room, slip the ring on the tree with the ornament. After she returns she will be surprised and surely say YES!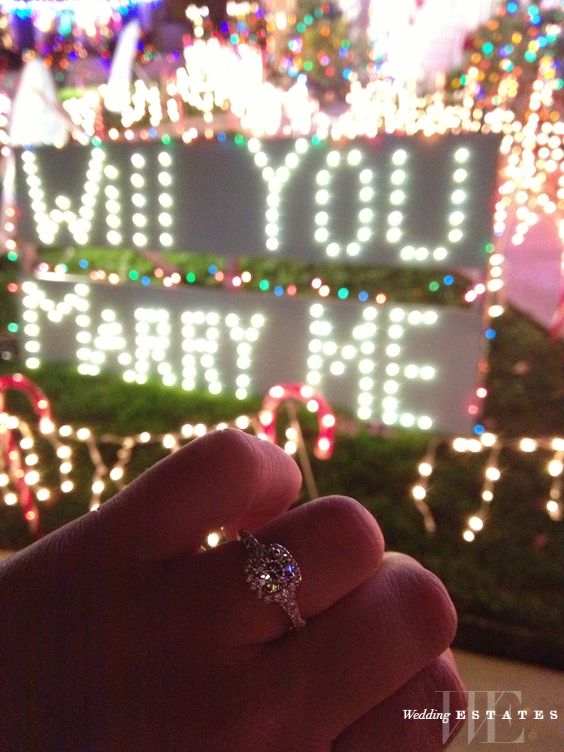 Is your wife to be a sucker for Christmas lights? Since you've spent a few Christmas's together you know her favorites, the best streets, etc. However, this year get the neighbors involved. This could be fun! Ask them to help you decorating her favorite block with big bright lights that say, WILL YOU MARRY ME? Have everyone in on the time and day you want to pop the question. Once, you walk down the street when the lights are off, send a text to your neighbors and have them turn it on!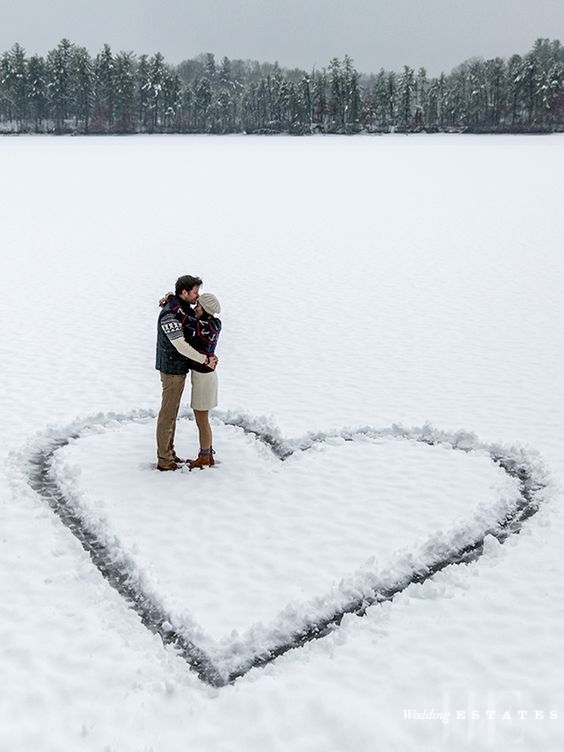 Are you adventurers? Propose in a white wonderland with vast views of the mountains. However, make sure to keep warm! Maybe even bring a thermos of hot chocolate for after she says yes. Make sure to bring a blanket and heavy sweaters. This proposal idea is truly one of a kind and very well planned, she will truly appreciate all your efforts and organizing!
Christmas Proposal Inspiration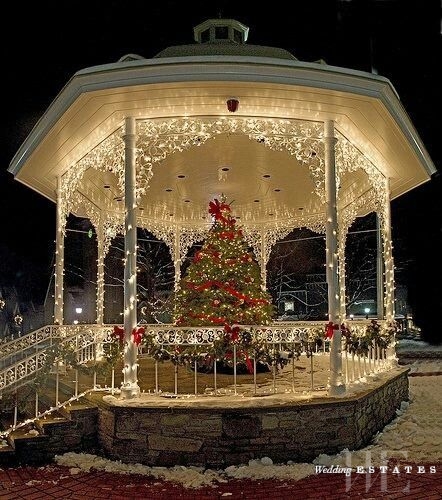 Propose under the lights, with the tree, and the snow! She will surely get the best out of Christmas under this romantic gazebo. Also, this is located in the city, so after the proposal you can go out and celebrate.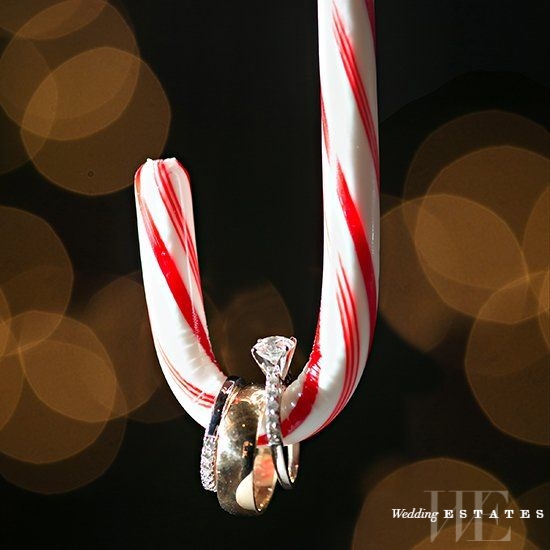 Candy lover proposal! This is surely the sweetest proposal (: Yes, that was a pun! LOL Most girls love candy, I can attest to this! If you know that's your girlfriend, you can propose while putting together a gingerbread house! That's such a great activity, you have time to laugh, talk, and play around. Once you build the house, put the ring inside. After, tell her to smash the house and let her find the ring! She will be laughing and surprised!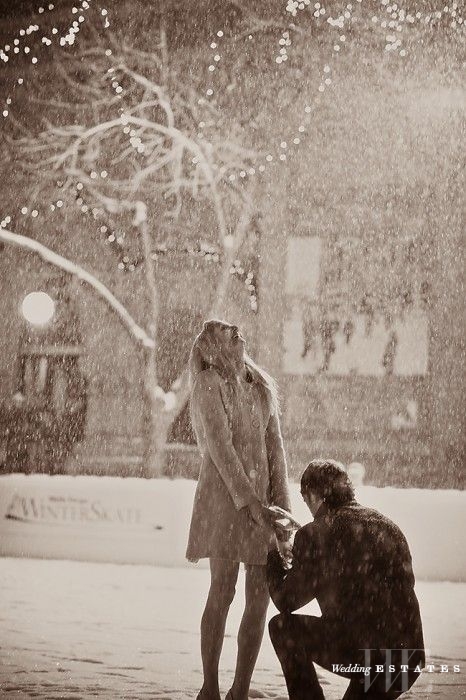 Another great ideas would be to carry the ring in your pocket for a while to place you have never been. Choose a random night or evening, maybe one like this, when the snow falls. This will surely surprise her and also be an adventure since you'll be in new places together.
Christmas Proposal Outdoor Ideas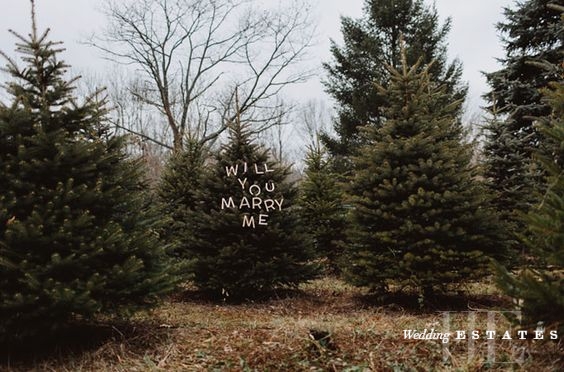 Furthermore, you can propose while picking out the tree!!! Head to your local tree farm and plan things out with the owner. He will definitely help you out with your proposal plans. Lead her through a maze of Christmas trees take things slow, let her shop around. Just disagree about the perfect tree until you get to yours. Once you get there she will surely say Yes to the tree and your proposal.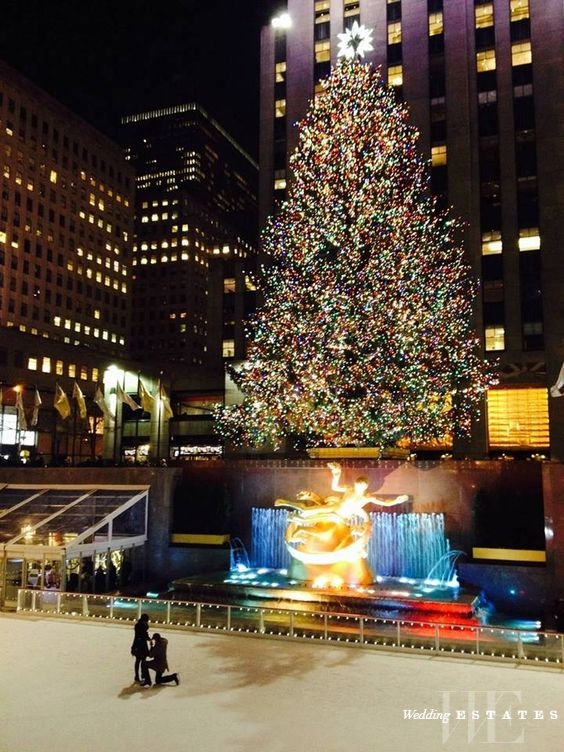 Empty ice skating ring is the perfect way to pop the question! Just like the movies! This could be the perfect Christmas proposal. Not only is this intimate, fun, and beautiful, but it's also a great way to break the ice! Another pun! Get her on the ice, fall once or twice, laugh about it, talk about simple things, and when you know the moment is right, get down on a knee and ask her for her hand!