Your first car ride as newlyweds is an exciting and priceless moment that you are going to remember for the rest of your life. Making your car special, beautiful and decorated the way you invasion it is going to help make the moment even more special. To help you out with that and give you some creative ideas, we are sharing some of our favorite way of Decorating Your Wedding Car to spark your imagination. Whether your first married car ride takes place after your ceremony on the way to your reception, or at the end of the night, you want to leave your quests in awe and leave with some style.
Your first married car ride is likely to be one of the first (and few) opportunities for uninterrupted time with your spouse on the biggest day of your life, which is why you should make it count! One thing you need to keep in mind is that you are (most likely) renting a car, which means that you need to get permission from your wedding transportation vendor.
Tin Cans
There is not a person on this Earth that can resist this classic wedding car decoration idea! If you and your partner you are sticklers for tradition, tins cans are probably the first thing that crossed your mind when we said wedding car decoration. Tin cans are such an iconic wedding detail that allows you to roll through the streets with them trailing behind you, catching everyone's attention. This should go without saying, but make sure that you are using empty cans only and plan them out nicely so that they don't look lumpy and sloppy. You should also remove any labels from the cans, and attach them using rope or durable string that will not snap after a few minutes of bumpy driving.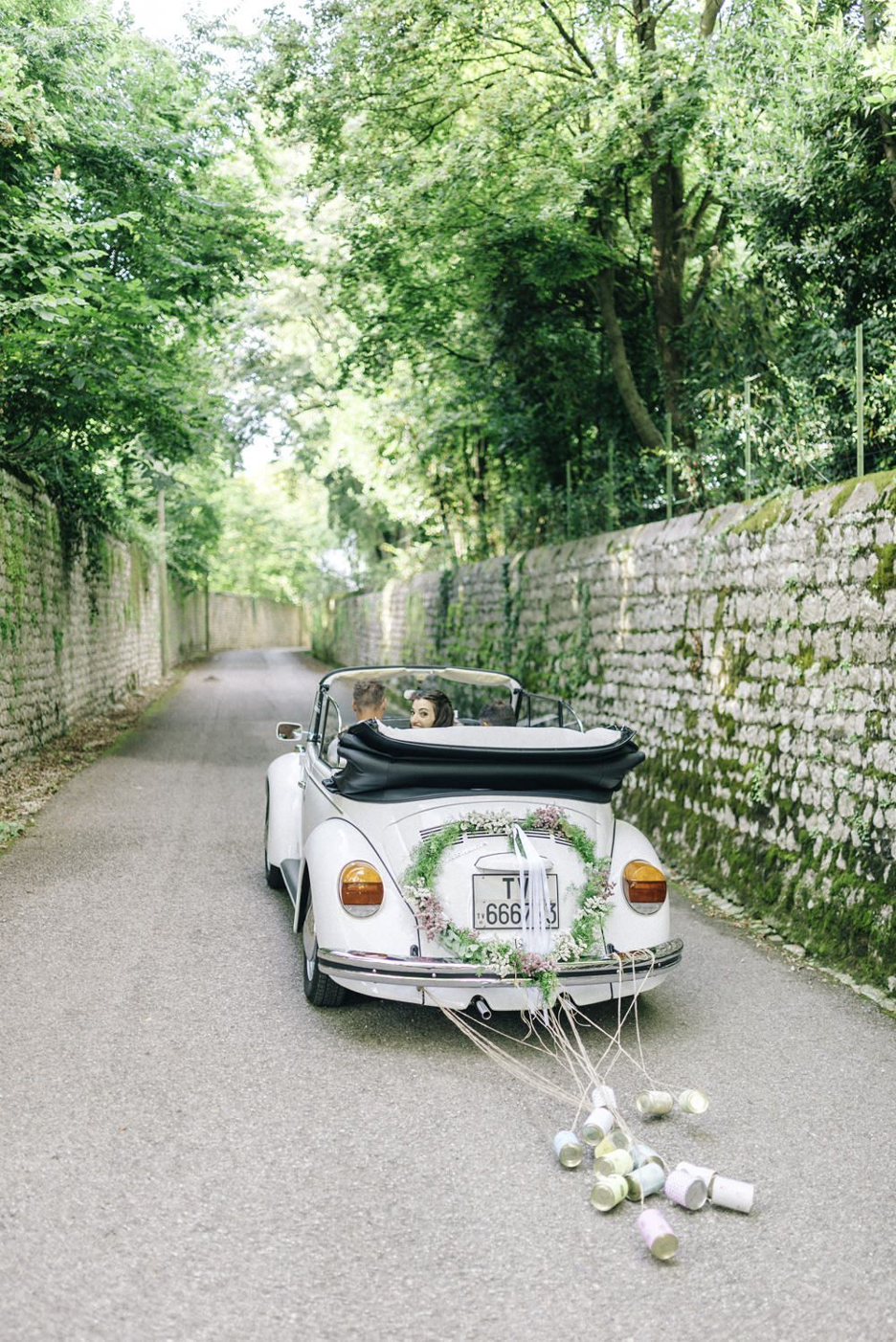 Wreath
A floral wreath is a chic and timeless wedding car decoration that is going to make the wedding car look beautiful and special. You can spice up the wreath with ribbons, or display the wreath on its own for a more subtle effect. And if you make it in the shape of the heart… is there anything cuter?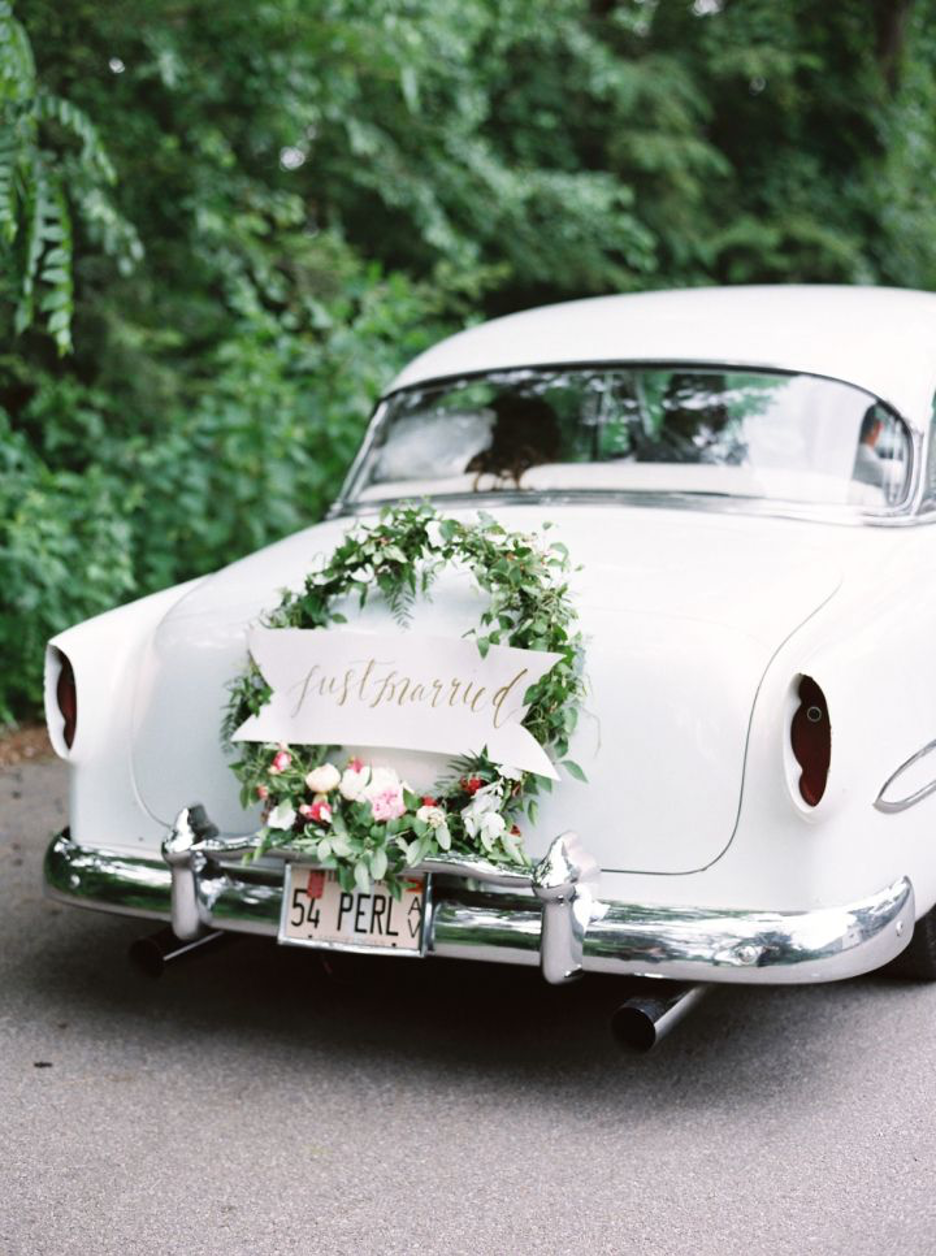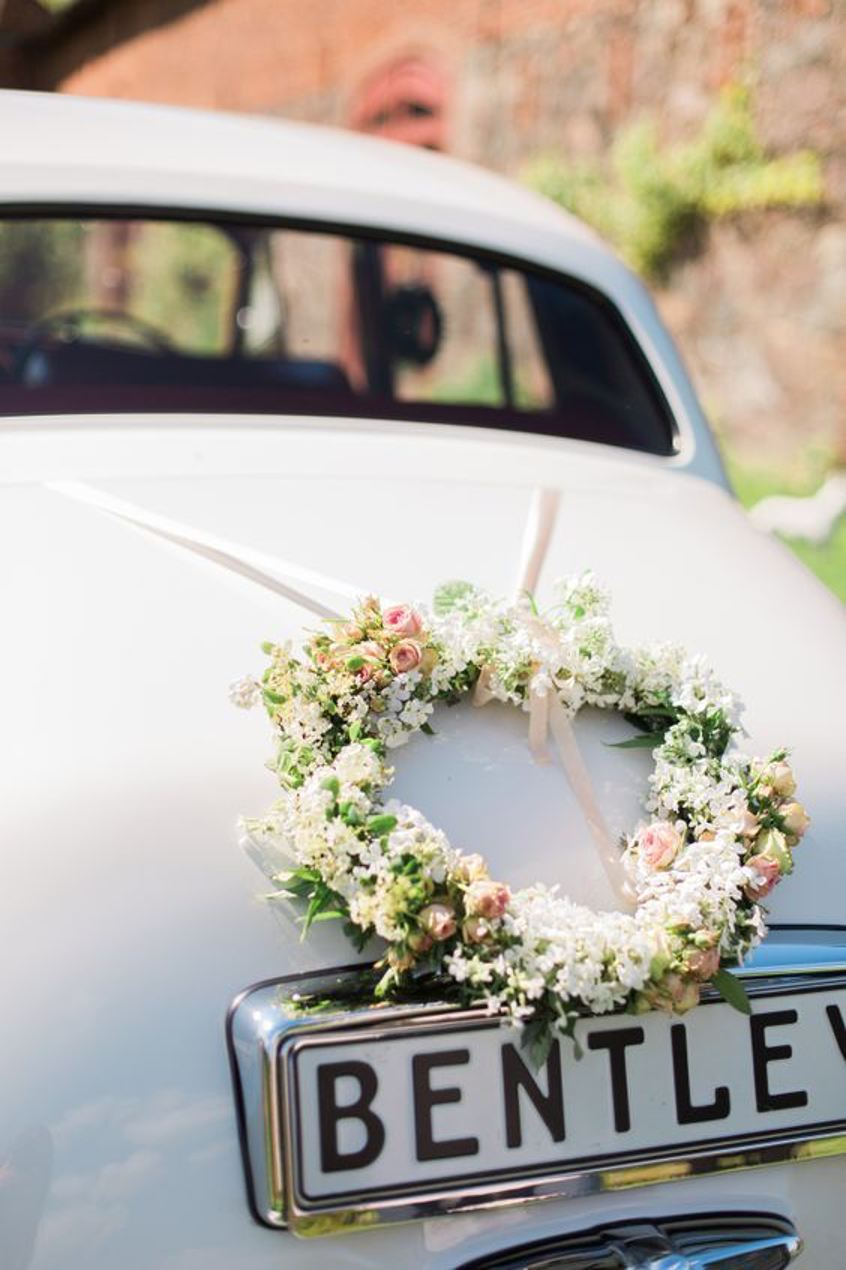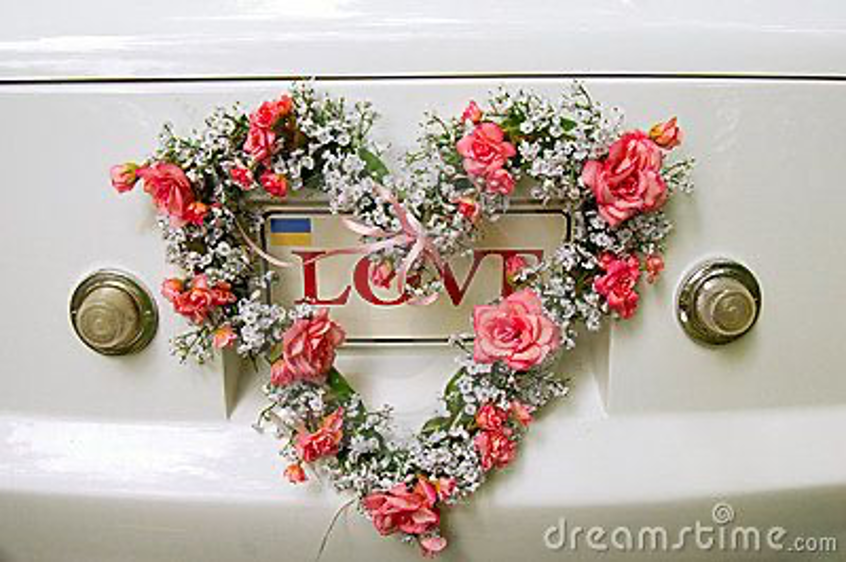 Fabric Sign
A cranberry red sign is going to pop against an antique car, especially if it's white or pastel, and it's going to look amazing in the pictures. Pair it with gold calligraphy and a floral swag to match to make this idea elegant and trendy and the same time.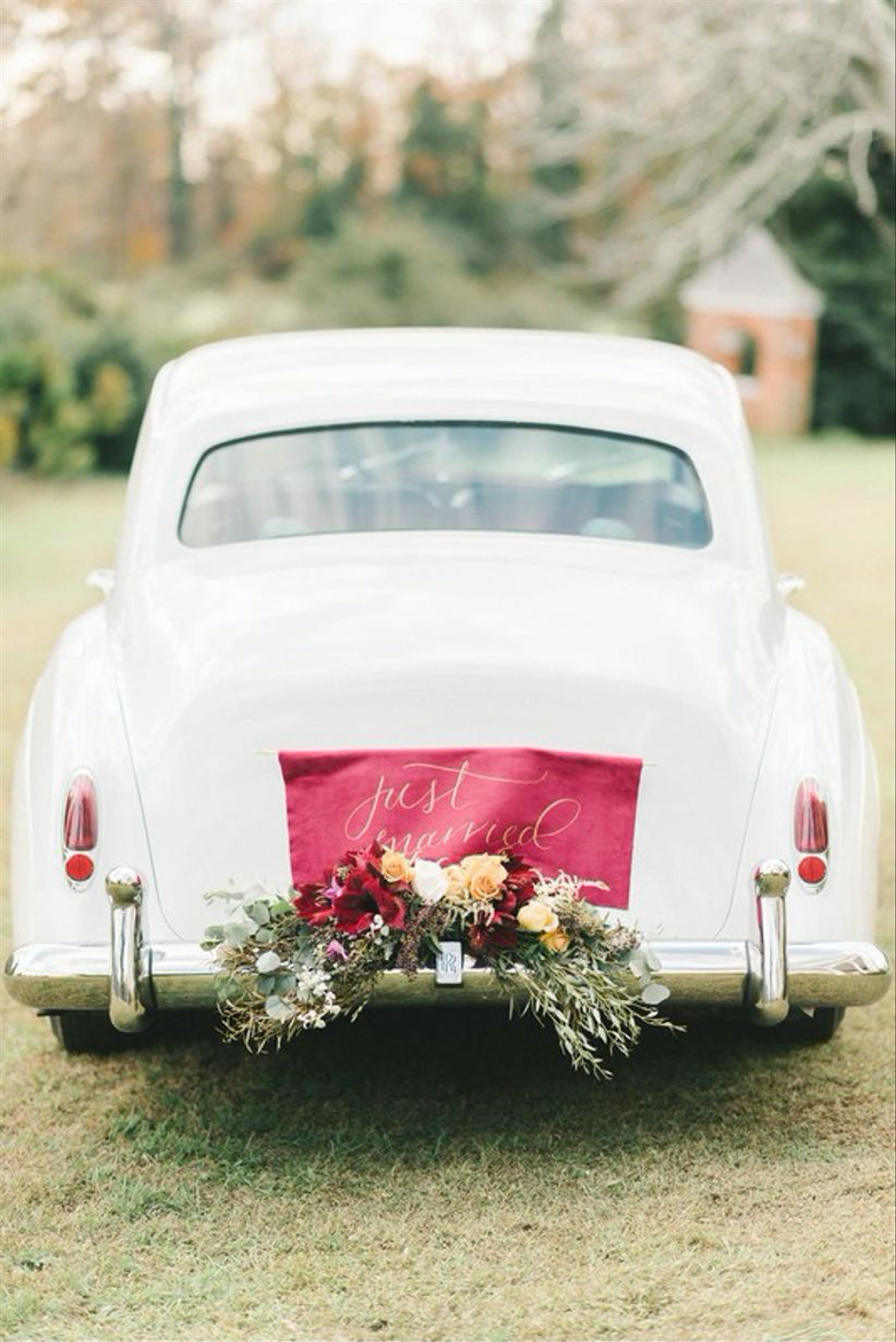 Balloons
For this wedding car decoration, you should use letter balloons to spell out a fun message on the car's back bumper! In addition to the word "Cheers," you can also write your initials, "I do," or even your wedding date.