Fall is the best season when it comes to its color palette for the wedding flowers: orange, vibrant red, rustic brown and deep purple! A lot of these colors look amazing in the wedding bouquet, and they give the freedom of playfulness to the bride. Introducing a pop of color next to your all-white dress will make your wedding day even better than it already is. We prepared a gallery of fall wedding bouquets for more inspiration!
Fall Feathers
Adding feathers to your bouquet might seem a bit weird at first, but when you see the pictures of these beautiful bouquets, you will change your mind! Feathers can add a little extra oomph to the bouquet, and they will make it unique and beautiful.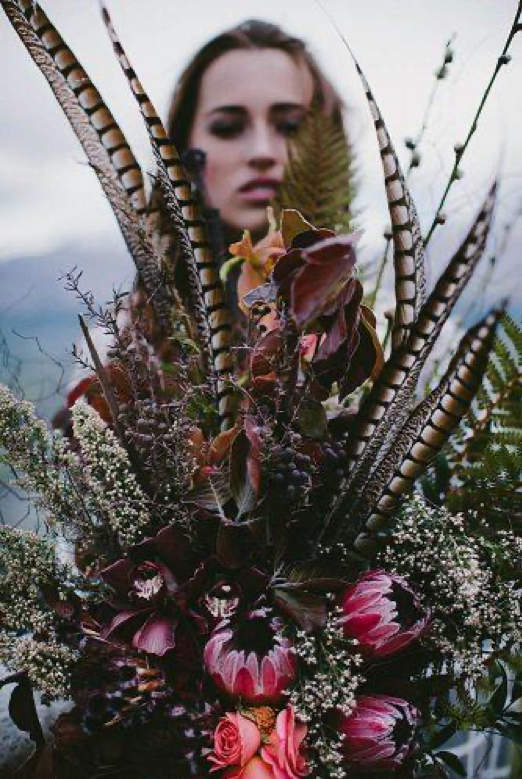 Fall Wedding Bouquets with Autumn Foliage
Adding some Fall Autumn Foliage to your Wedding Bouquet will give it a special charm, and it will work perfectly with the fall theme of your wedding. Just make sure that they are clean before you add them to the bouquet. You can also add some colored pinecones to the mix.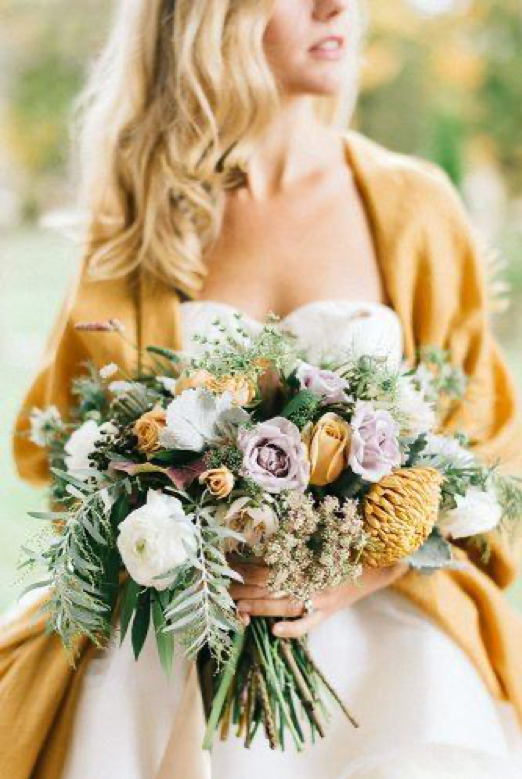 Bouquets with Fall Fruits and Veggies
Adding some apples into your wedding bouquet might seem a bit eccentric, but fruits make such a beautiful add-on to the bouquet! Apples come in different colors, so you can pick your favorite one or the one that goes with the rest of the bouquet the best.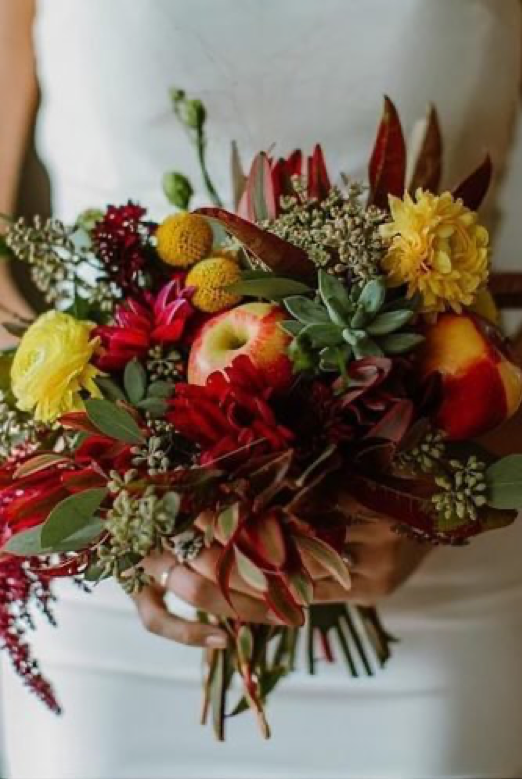 Fall Wedding Bouquets with Beautiful Dahlias
Dahlias are one of the most beautiful flowers, and they will look amazing in your fall wedding palette! Dahlias also look incredible in all the photos. They also come in all of the different colors: red, pink, purple, yellow, and there are even colorful dahlias! You can pick your favorite color for your beautiful wedding bouquet.