Fall is one of the most popular seasons when it comes to wedding receptions. Why? Because of all the gorgeous backdrops, comfortable party weather, and fantastic fall decorations. When it comes to fall weddings, the brides usually prefer wedding dresses with a lot of crystal details, lace, long sleeves, illusion detailing, and long train when possible.
If you are having trouble picking the perfect wedding dress for your fall fairytale, we have prepared some of the most beautiful ones to make a choice easier for you.
Lace Wedding Dresses for Fall
Since fall is such a beautiful season, a lot of brides want their dress to be beautiful and detailed too. Lace wedding dresses are elegant and classy, and they will go perfectly with any type of fall wedding theme. As an additional bonus, lace sleeves can very easily be a feature of a lace wedding dress, which is perfect for a season such as fall.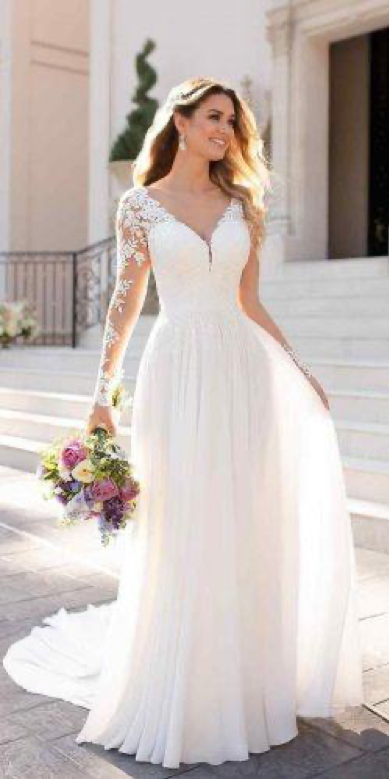 Ball Gown Wedding Dresses
Ball gown dresses are one of the most elegant and dreamy outfits you will ever wear! When you wear this type of wedding gown, you will feel like a queen in your own fall fairytale.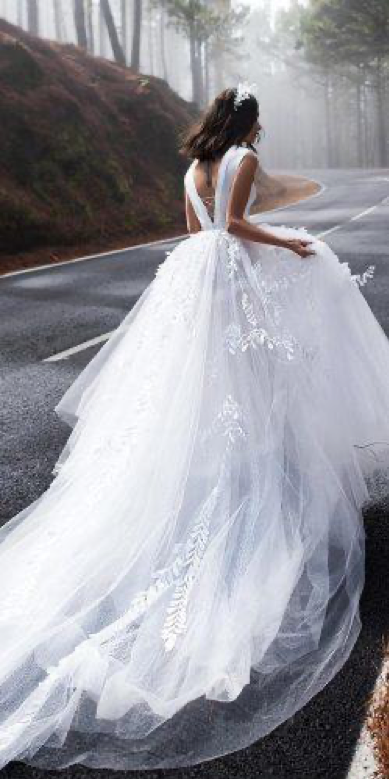 A-Line Fall Wedding Dresses
A-line wedding dresses are a perfect option if you want to wear a traditional dress, but you are not really a ball-gown-type of girl. They are easy to move and dance it, but they are also elegant, long, and classy, and they will make you feel like a princess.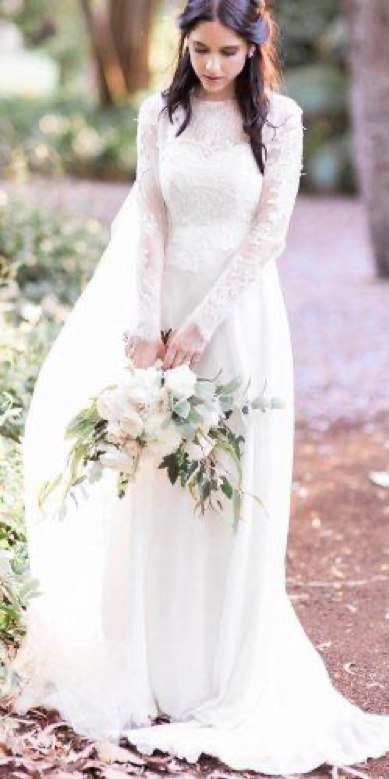 Trendy Colored Wedding Dresses
Nowadays, colored wedding dresses are becoming more and more of a trend. But this type of dress is just for the daring brides, willing to leave tradition behind for the touch of color. The wedding dresses in yellow, orange and red will look the best with the color of the fall wedding.