Lace wedding dresses are as elegant, timeless and versatile. Lace elevates a wedding dress into a gown that is truly memorable and magical, and every bride can find a lace dress that she is going to love! We present you some of the most beautiful lace dresses for the brides to be in 2020!
Tea Length Lace Wedding Dress
Tea-length wedding dresses are an excellent option for ladies that are looking for a wedding gown that's a little shorter than your typical wedding dress, finishing between the knee and ankle. A tea-length dress makes a great vintage option for women, offering an elegant appearance. They are delightful, and they will look amazing with stilettos, making your legs appear elongated and making you feel like a princess.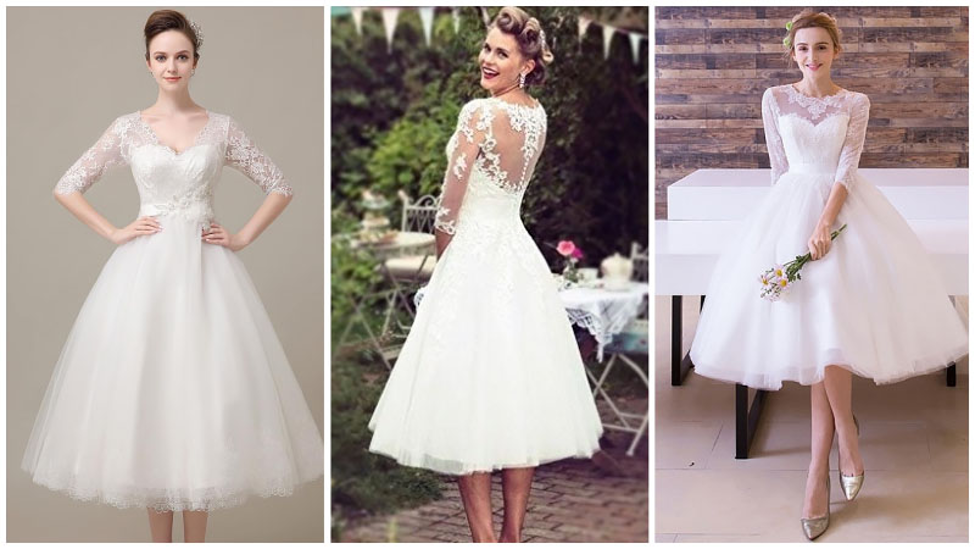 Lace Open Back Wedding Dresses
This style of a wedding gown is perfect for the bride that wants to make a statement on her wedding day. The backless dress looks incredible, to begin with, but you can also opt for a fitted style that highlights your best assets to bring the look to the next level.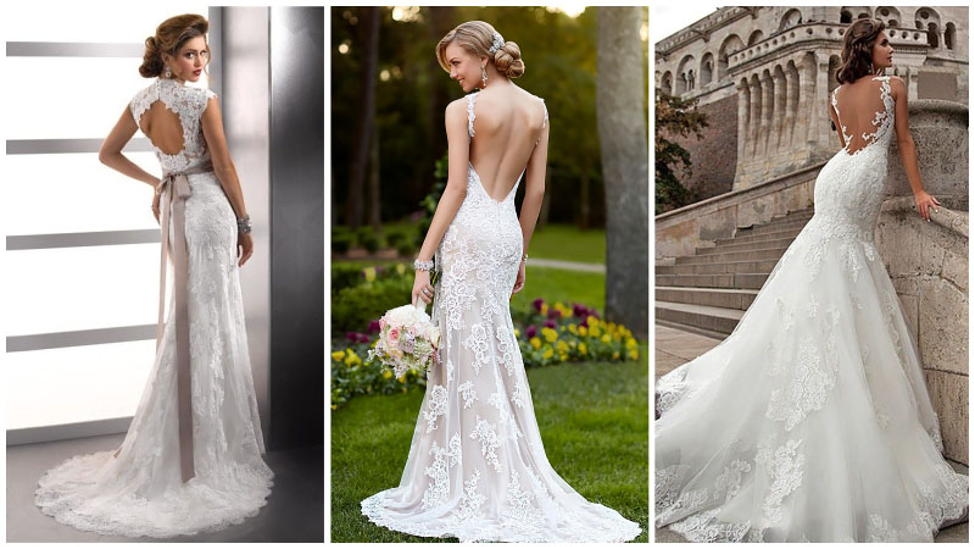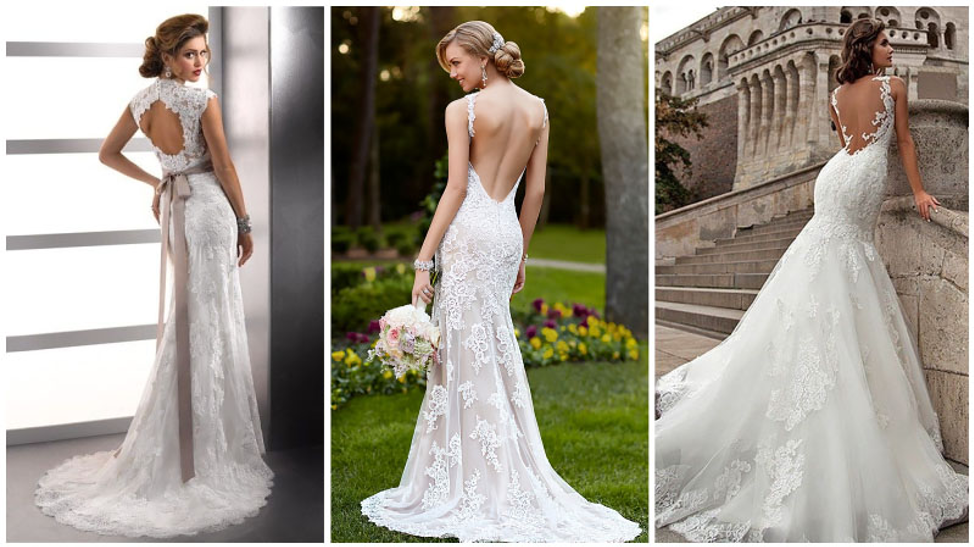 Off the Shoulder Lace Dresses
Lace gowns with an off-the-shoulder neckline provide a sophisticated and timeless look, no matter what style they are in. Off-the-shoulder Lace Dresses are perfect for brides that are after a sexy yet refined design because the off-the-shoulder dresses appear more conservative compared to other wedding styles. However, they still show a lot of shoulders and a lot of collarbones.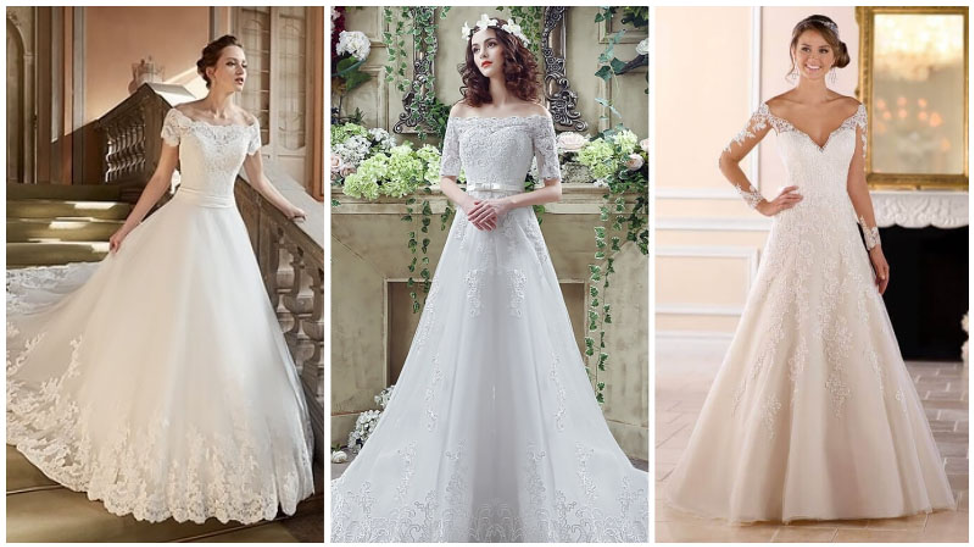 Long Sleeve Lace Dresses
Long sleeves are going to add an elegant touch to your lace wedding dress. If you opt for this style of a lace dress, you will add some extra coverage for a modest and sophisticated look. Long sleeves are an ideal choice for all types of brides, and they will also work for the brides who like a modern look, especially when they feature bold details like cut-outs and low necklines.