If you are reading this article, there are really big chances that the most romantic day of your lives on its way: your wedding day. Since this is most likely the situation, we thought it would be fitting to share some of the most romantic bridal gowns that will have you all starry-eyed! But we need to give you a quick heads-up: 2020 is all about celebrating the female beauty and form… expect dreamy textures to create dramatic and voluminous skirts that enhance a demure shapely silhouette. These dresses certainly do that, and we hope that you are going to find your dream dress amongst them.
Dreamy, Romantic Elegance
This elegantly embellished bodice shows off the beauty of the feminine figure and allows you to dance your heart out once the vows have been said. Attached to a high-waisted contrasting silken skirt, a gentle puddle train elongates the silhouette, giving the bride extra height and feminine stature.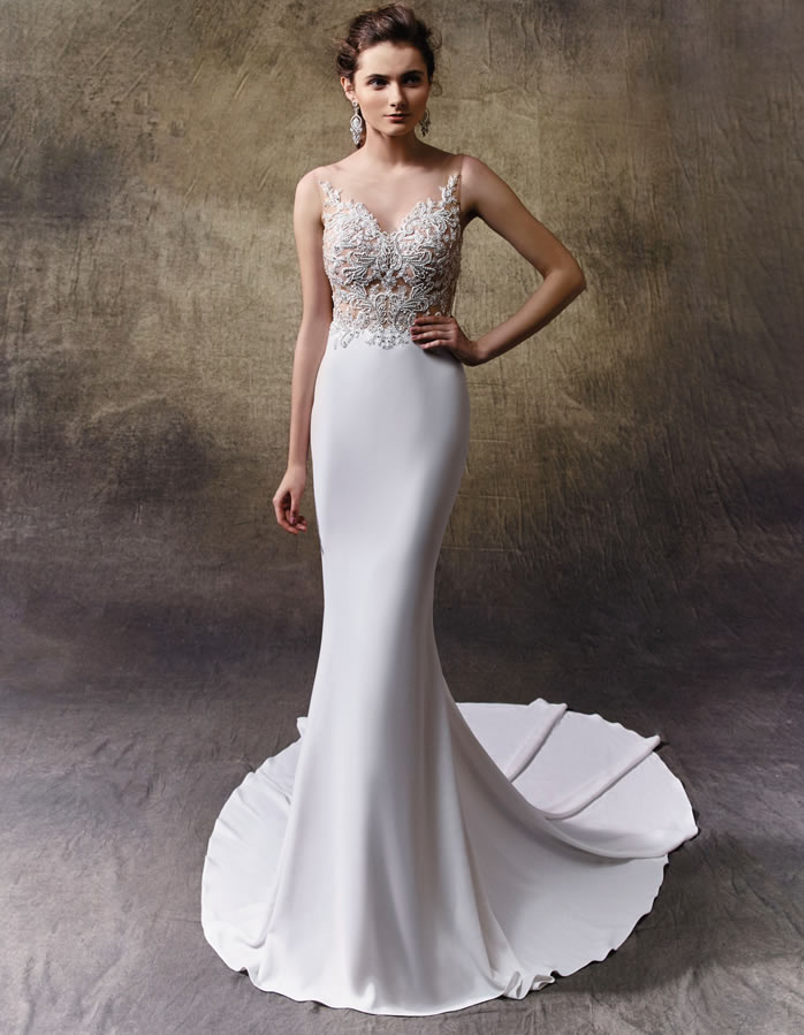 Glittery, Romantic Dream Dress
As girls, we are simply drawn to glitter, sparkles, and sequins, and this Eliza Jane Howell dress is the perfect example! Even though it is a little bit further from your traditional wedding dress, but that doesn't take away from its beauty and elegance! A slender high neck and signature open back will provide the wow factor as you take your walk down the aisle. Floaty sleeves give a vintage glam edge.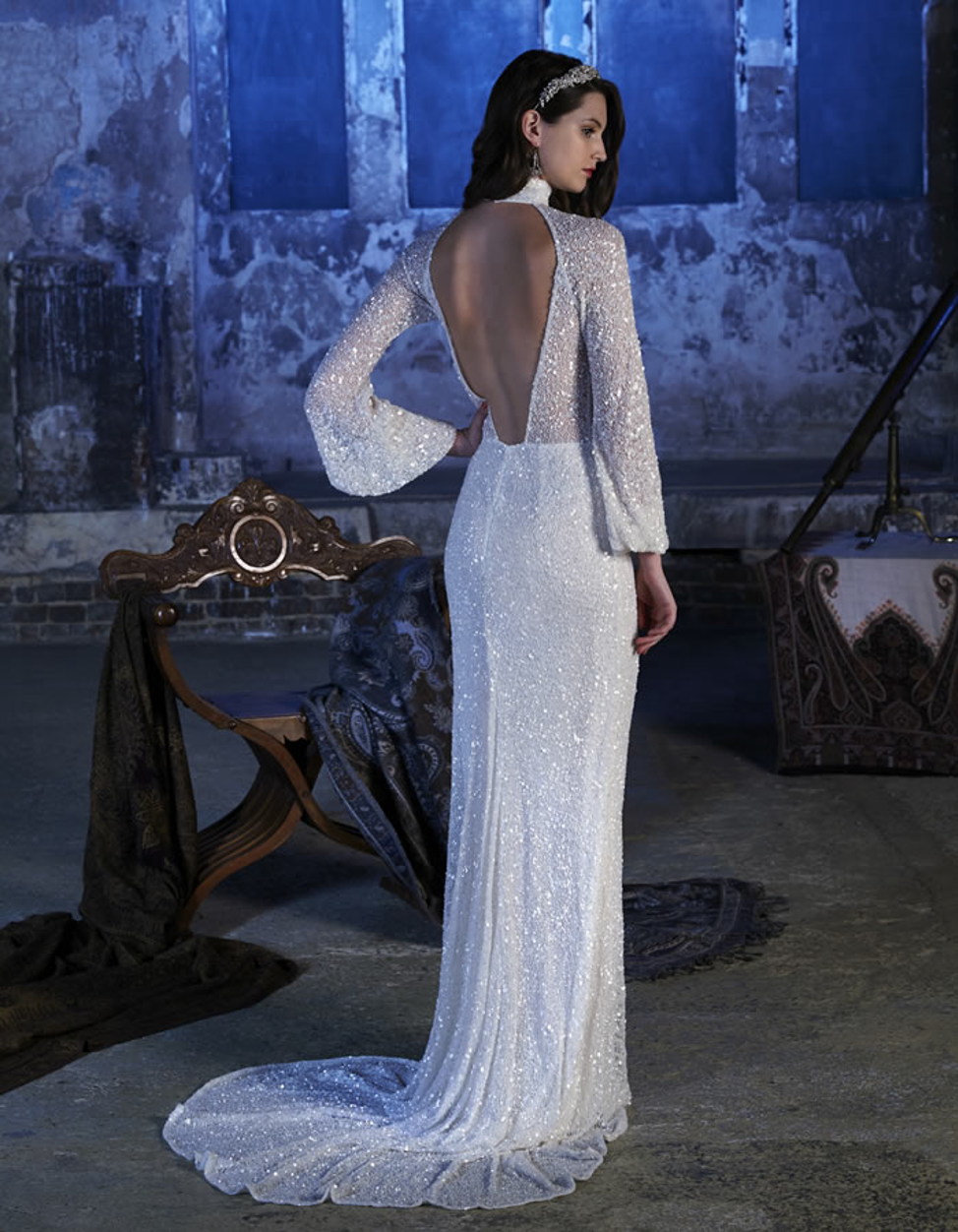 Jazz Romance in A Dress
The inspiration for this dress was taken from the era of art deco glamour, slinky 'flapper girl' style, and the era of jazz. The texture of gentle feathers adds softness and shape while retaining a subtly sexy slim fit.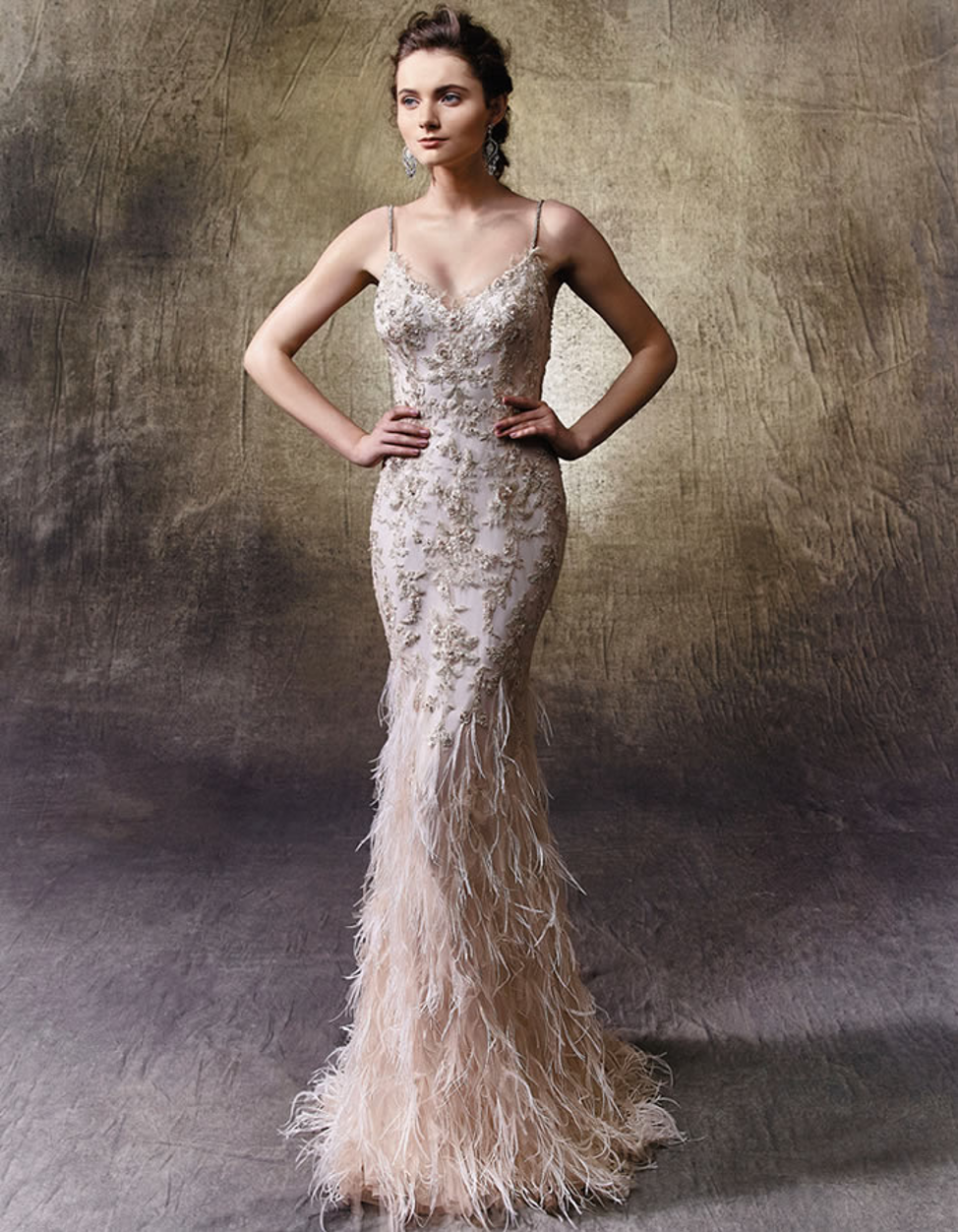 Romantic Lace Dress
When it comes to romantic wedding dresses, you can't go wrong with illusion lace. This elegant and classic design allows you to show a hint of skin, but it can usually be customized by adding a lining to provide more modesty, if that is the look you are going for. For a gorgeous fairytale look, balance out an illusion bodice with a full ball gown skirt.