Picking the perfect dress has probably taken you days, maybe even months! You've probably tried so many dresses on searching for the perfect one in store after store. In fact, you've probably spent hours of your time and so much of your effort at the seamstress, taking in the waist, shortening the length, making the sleeves just right. A wedding dress is the most important outfit in a bride's life, and that is why you will want to show it off.  Most brides love taking pre wedding for their dresses, to show the beauty of their dress and all the detail and class it possesses. Also, bridesmaids' gowns or and the dresses of flower girls can be included in these photoshoots too!
If you are one of those brides, you might not have many ideas of how to do it. The beauty of shots like these is that you can play around, have some fun and make some artistic, beautiful photos. We have prepared some examples of some of the most beautiful ways to highlight specific gown features.
Wedding Dress Hanging from the Staircase
In photoshoots like these are all about the background, and the dress is just a piece to complete a beautiful image. A beautiful chandelier in sight, a beautiful and elegant staircase and your dress hanging from it. There you have it, a beautiful wedding dress photoshoot.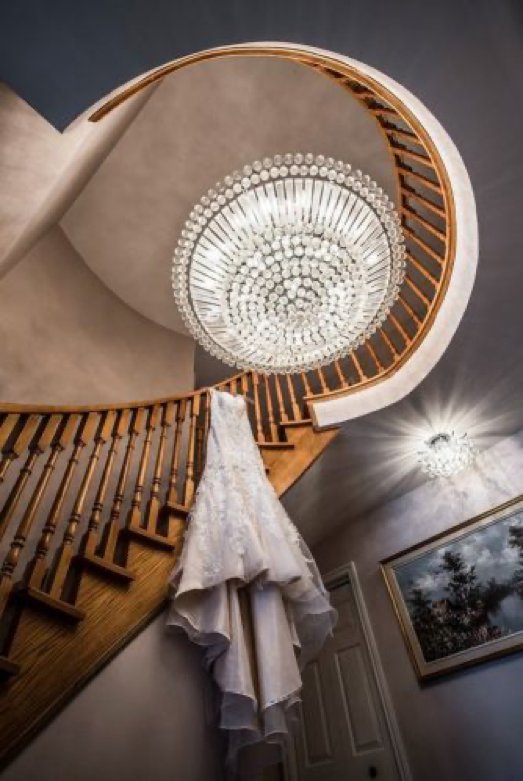 Wedding Dresses with Long Tails
If your perfect wedding dress has a long and elegant tail embellished with details and lace, make sure to show it off!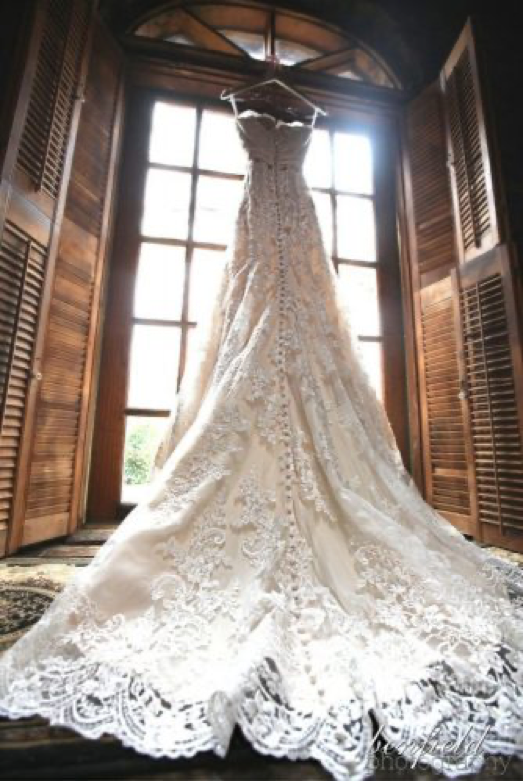 Photos of Wedding Dresses with the Bride
In this photoshoot, bride does not have to wear the dress! She can just stand beside it with a proud look of her face, admiring the dress' beauty.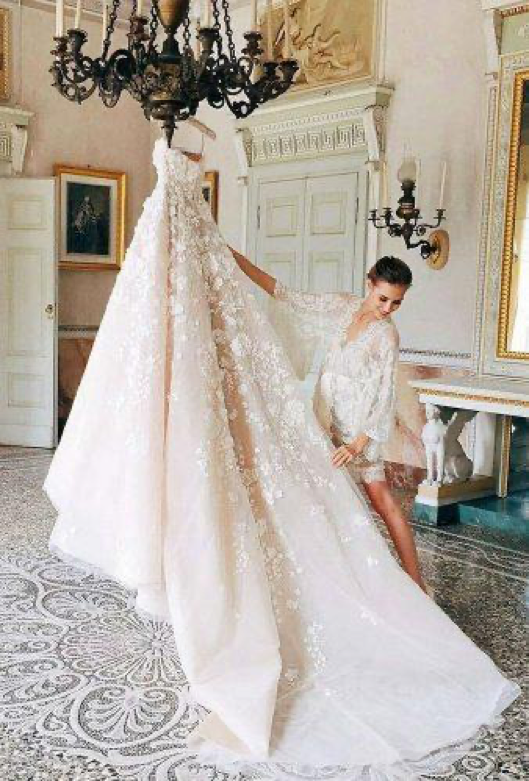 Bridesmaid & Bridal Gowns Photos
For this photoshoot, line up all the dresses, from your bridesmaids, with the wedding dress in the center.