Your whole life you dreamed of the perfect wedding, and part of what will make your wedding-planning process, and the big day, perfect is having your friends by your side every step of the way! It's time for you to pop the question to your future bridesmaids! Here are a few creative ideas to get your besties to SAY YES to becoming your #BrideSquad – your wedding VIPs – your bridal party!
1. Take your girls out for a spa day! Once there, hand them cute eye masks like these, but be sure to adhere, or embroider, the message, "Will You Be My Bridesmaid," on the inside of each mask! Your friends will love you for treating them like royalty, and they'll always keep the mask and remember the moment when they became your bridal party! Tip: when you order the eye masks, also get matching robes for all of your besties! Give these robes out later as bridesmaids gifts, which are super cute in day-of prepping photos!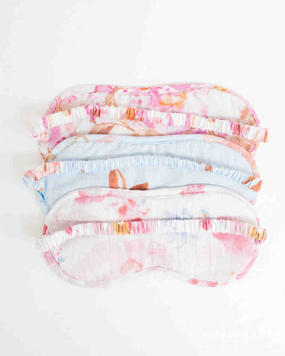 2.  Capture your friendship in a photobook! Give each of your friends a photobook with memories from along the years. ArtifactUprising.com has some really great options. On the cover, write your names, fill the book with a visual timeline of your friendship and then on the last page, include text asking her to be your bridesmaid!
3.  Get crafty! Make them pop the question! Literally! This DIY kit can be purchased on Etsy.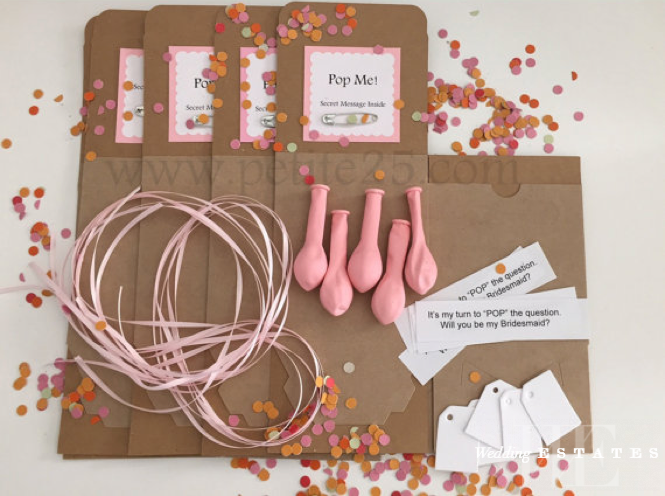 4.  Plan a Picnic! Take your friends on a hike and plan a potluck picnic. Be sure you pack some bubbly (there are several cute customized options you can get too). They will be so happy when you toast to them and ask them to be your bridal party! Just think of all the excitement and planning you'll start doing on the hike back home!
5.  Give your girls a survival kit – a bridesmaid survival kit! Etsy.com and Nordstrom.com have several beautiful choices! You can also make your own. Take a makeup bag or cute photo box, add their initials, and fill it with the survival necessities like Tylenol, gum, a mini sewing kit, hair ties and some fun things like confetti, diamond shot-rings, mini-bottles, nail polish and candles. Your bridal party will be so happy but also thankful for the goodies, which they'll surely use as they help you plan your wedding!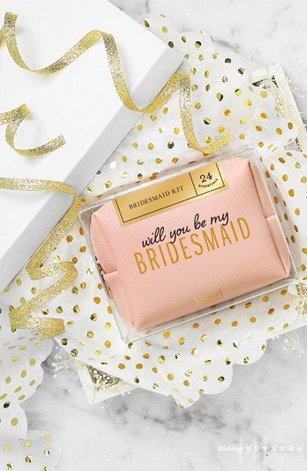 6.  Gift them with jewelry! Give each of your friends a necklace or bracelet that is customized with their initials. Use the jewelry box to pop the question for you! We love statements like, "White dress, lace & pearls, but I cannot do it without my girls!" (especially cute if you're giving jewelry with pearls) or "My 'I Do' Would Not Be the Same Without You!"
7.  Say your message through sweets! You can purchase these pretty, customized macaroons on Etsy!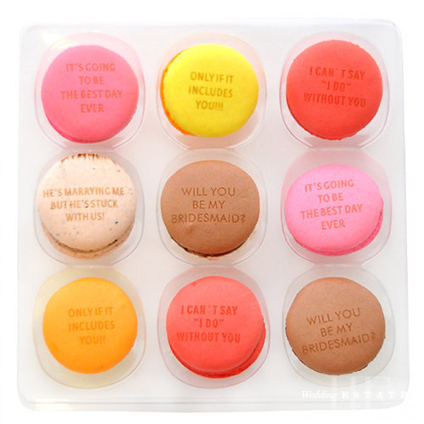 8.  Or, simply give her the best mail day ever! Send a pretty note like this in the mail and you'll surely get a phone call of excitement!