There are so many different and good reasons to choose an off-the-shoulder wedding dress. Firstly, this supremely flattering style suits everyone is something that we can always appreciate when it comes to wedding dresses and their design!
Another amazing reason why many women choose an off-the-shoulder wedding dress is that there are so many types of the off-the-shoulder necklines, and every bride is going to find something that suits her and that she likes. This means you can achieve a bridal look that perfectly suits your body shape and your wedding day vision. Off the shoulder is a sophisticated and timeless way to add sex appeal and sexiness to your wedding style, which will work perfectly in a winter celebration and a summer wedding.
To get you inspired, keep reading to see some of the most beautiful off-the-shoulder wedding dresses!
The Beauty of Lace
This off-the-shoulder dress is all about that exquisite lace, adorned with beading for extra prettiness and elegance that will take your guests' breath away, that is for sure. The fishtail silhouette and sweetheart neckline are going to make the most figure-flattering effect.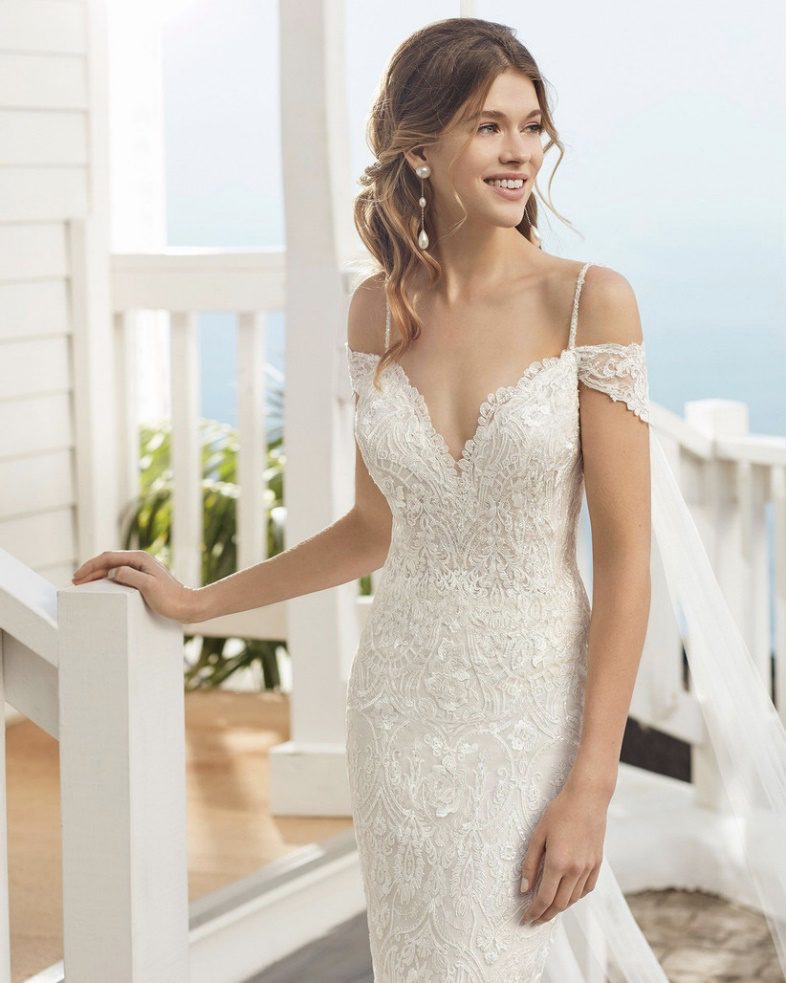 Off-The-Shoulder Beach Magic
This dress is simply made for a beach wedding! It is stylish, flowy, comfortable, and the off-the-shoulder silhouette gives it the relaxed feeling that is perfect for a destination wedding.
Just make sure to apply a lot of sunscreen on those exposed shoulders!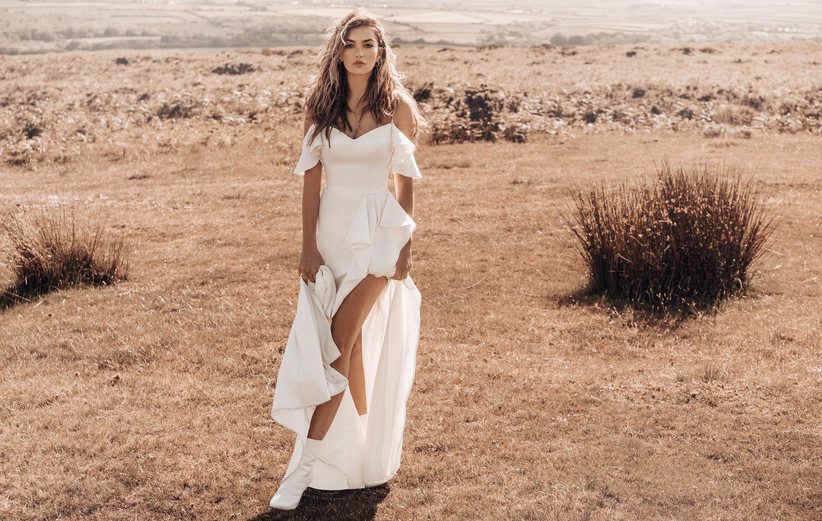 Simple and Timeless Chic
This off-the-shoulder wedding dress looks like a wonderfully elegant ball gown. You are going to find no extra details or decorations here, just a beautifully clean silhouette, flowing lines, and extreme elegance.