Outdoor weddings are a hit for modern couples for very many different reasons: ample space, natural beauty, and natural lighting. It all makes for a magical time and some fantastic pictures! If you are searching for some new and refreshing outdoor wedding ideas to make the most of your wedding venue, you will find some that will inspire you in this post.
Outdoor Wedding Arch – Outdoor Wedding Ideas
Unlike most indoor weddings, you get to choose the focal point for your outdoor nuptials. Use the scenery to inform where you'll exchange vows, and mark the spot with a ceremony arch festooned in fabric and florals.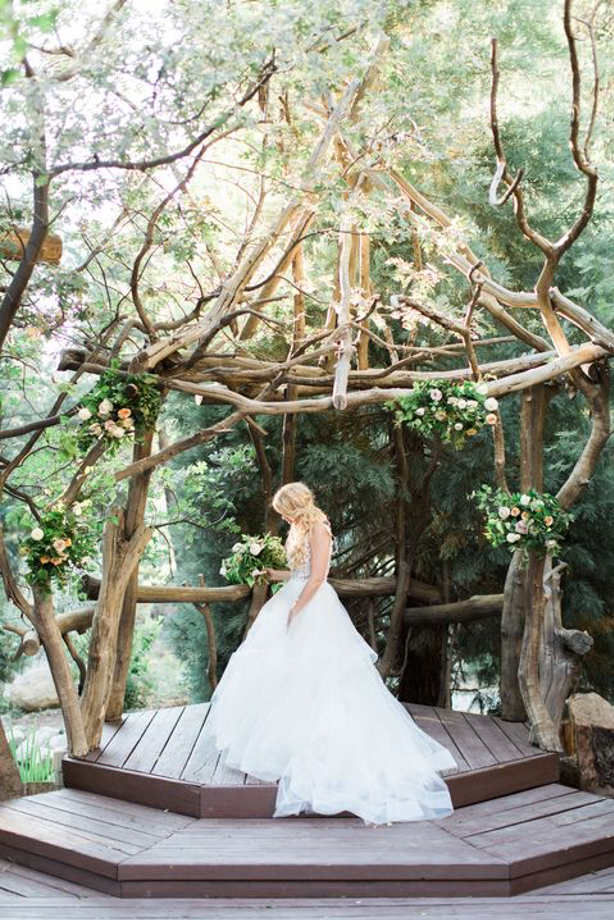 Outdoor Wedding Lounge
Can you think of anything more fitting for the seating of an outdoor wedding that's better than comfy wooden / vintage-looking chairs? The answer is no! Also, the chairs will double as perfect setting for taking some amazing outdoor wedding pictures.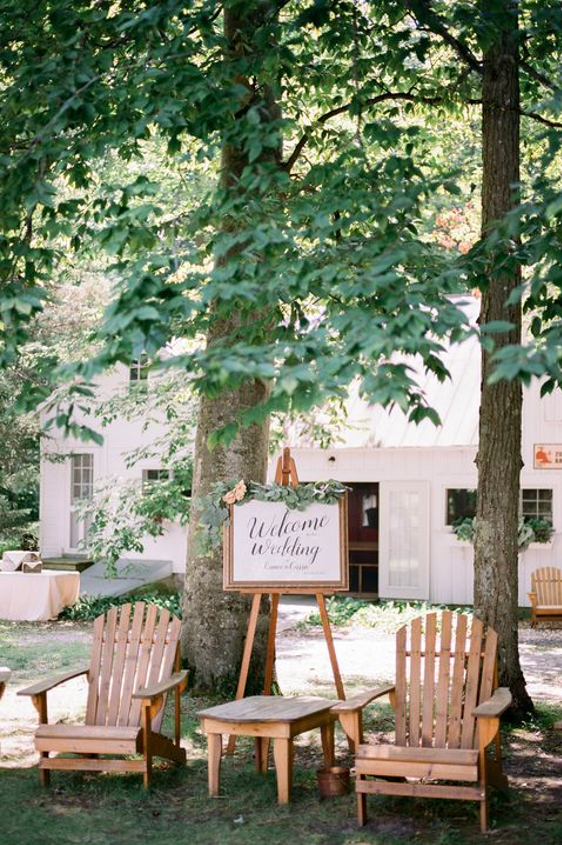 Parasols
If you are having a spring or fall wedding, there can be rain or there can be shine. For a thoughtful touch, provide parasols for guests to protect themselves from the sun or shelter themselves in case of showers.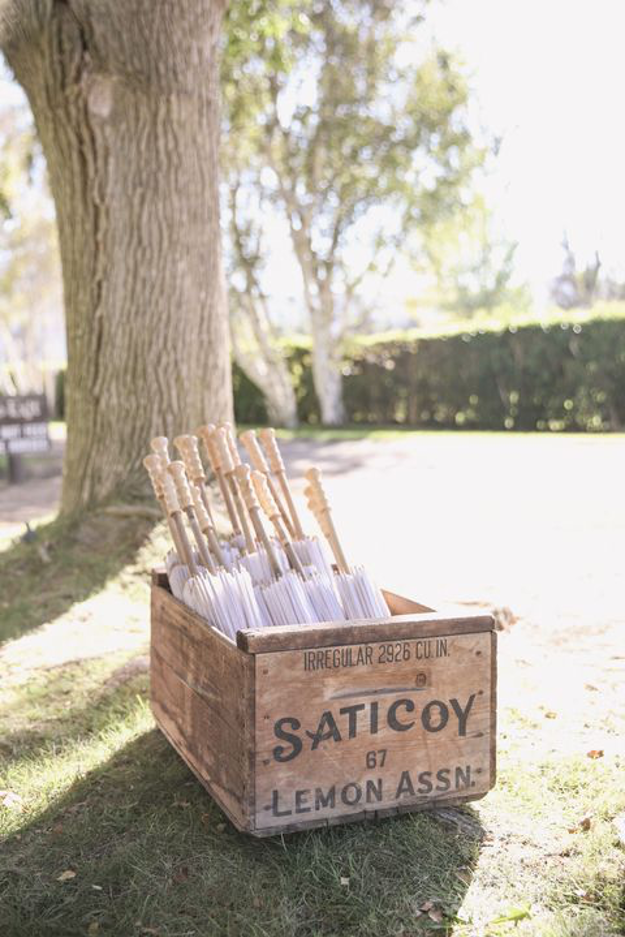 Outdoor Escort Card Display
This pretty display holds bundles of pistachios in small bags, which doubles as both escort cards and the perfect wedding favor for each guest.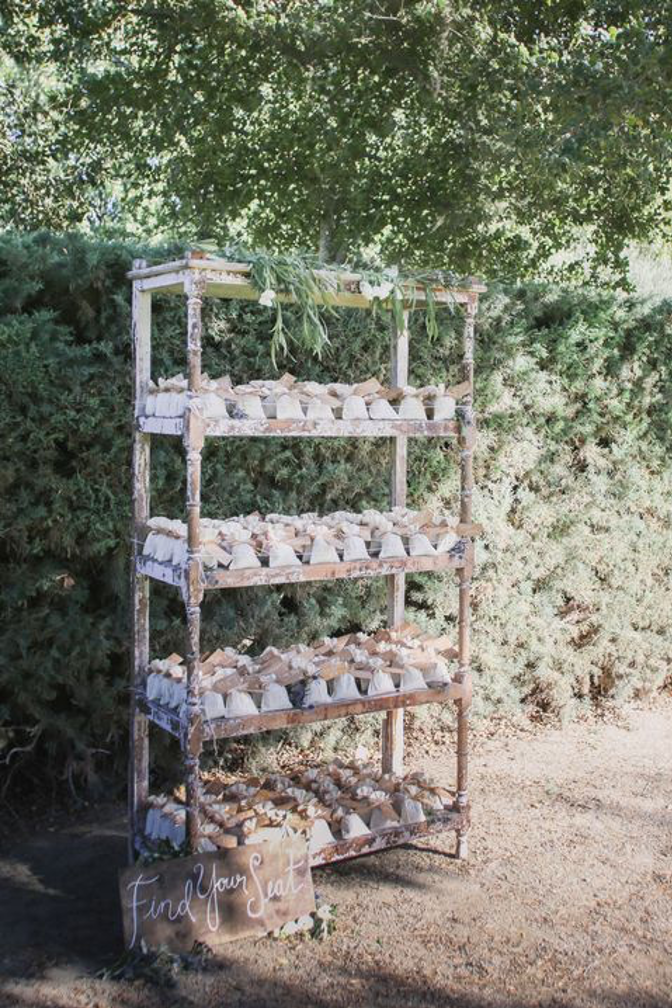 Tree Trunk Photo Display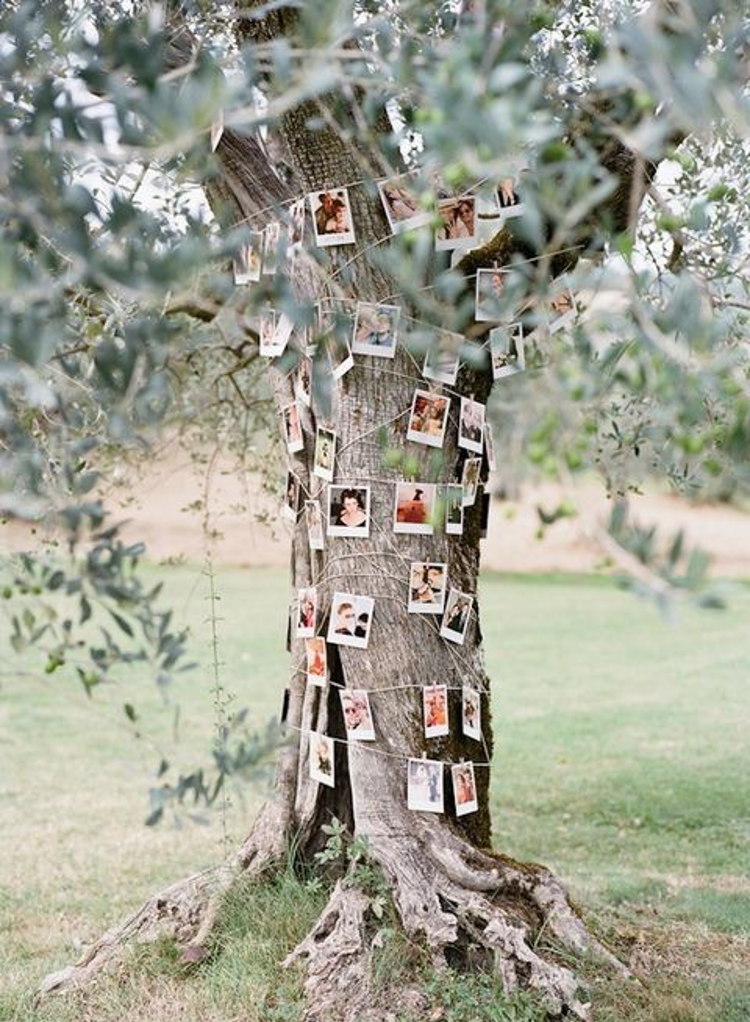 Tree Stumps as Unique Aisle Decor
Tree stumps can serve as rustic stands for floral decorations along the aisle. They are unique, beautiful and they are pretty cheap.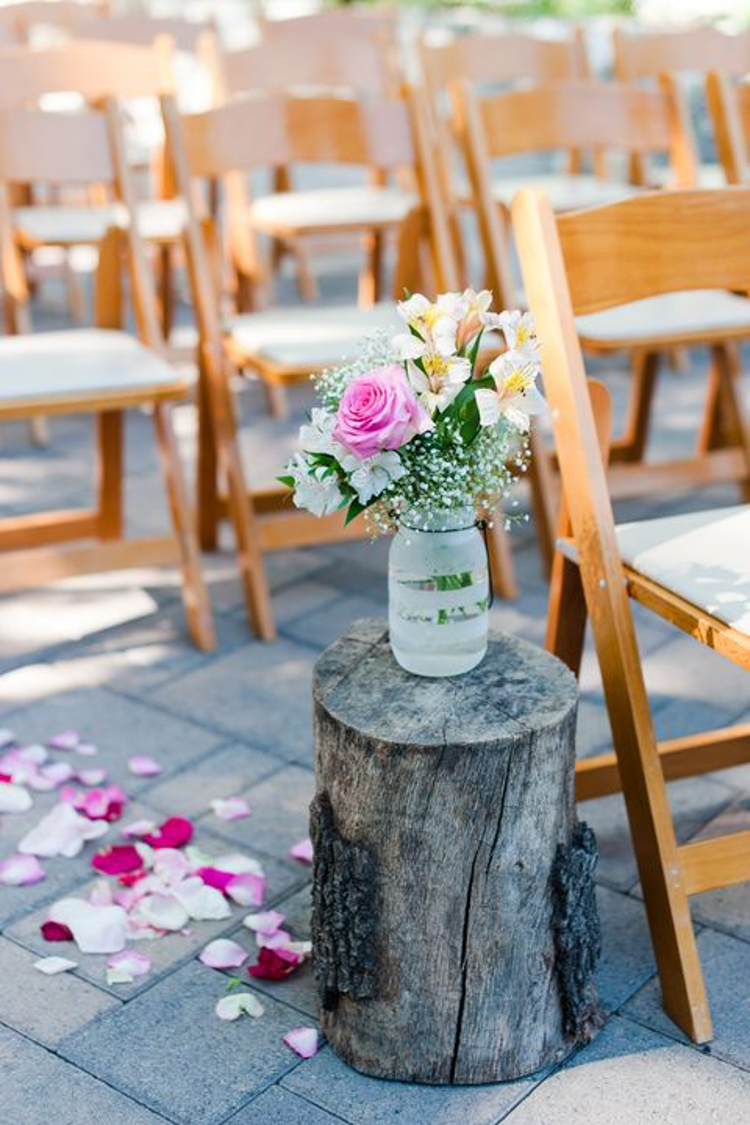 Rustic Wall Display
Mason jar arrangements will look like works of art when framed on the exterior of the venue.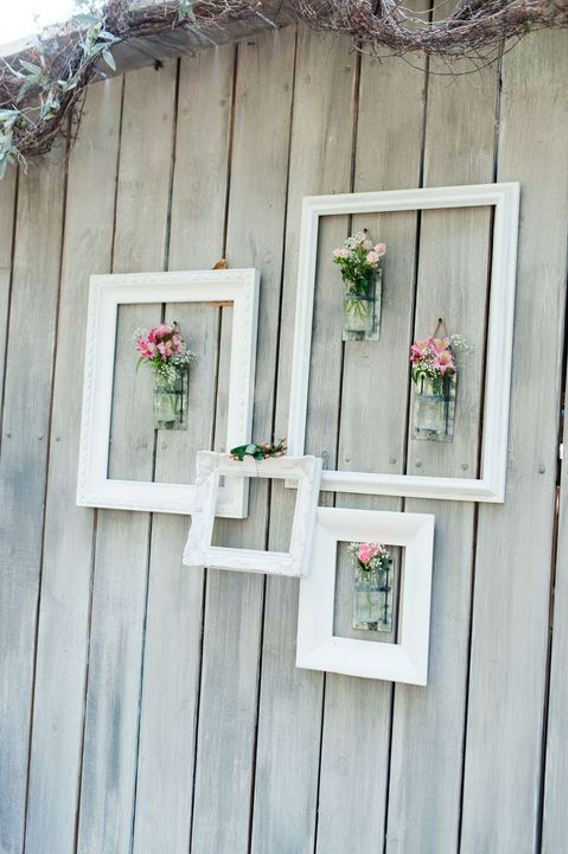 Outdoor Barrel Decor 
The perfect way to upgrade your ceremony seating is with a statement-making barrel. You can use it as a platform to hold pictures of the to-be-weds, bouquets, or cozy lanterns.