When it comes to wedding dresses, it does not get any more classic and timeless than sporting a dress with a strapless silhouette. All of the wedding dress styles are beautiful and ethereal in their own, unique way, but strapless designs will always feel fresh and modern while remaining timeless; we can guarantee that this tried and the true neckline will never go out of style. A strapless wedding dress is a perfect opportunity to show off your collarbones and beautiful shoulders, as well as beautiful jewelry that will not clash with anything! Here are the biggest strapless wedding dress trends that we will be seeing in 2021.
Architectural and Futuristic
This wedding dress style is for the daring brides that love to have fun and that love bringing high fashion to life. A strapless wedding dress in this style is elegant and simple while still being original and out-of-the-box. Your guests will definitely be in awe, we can guarantee that.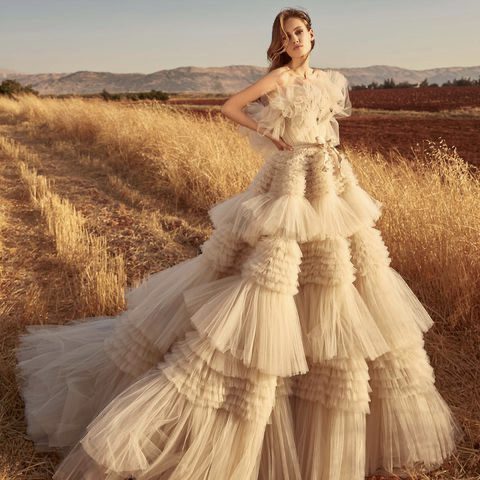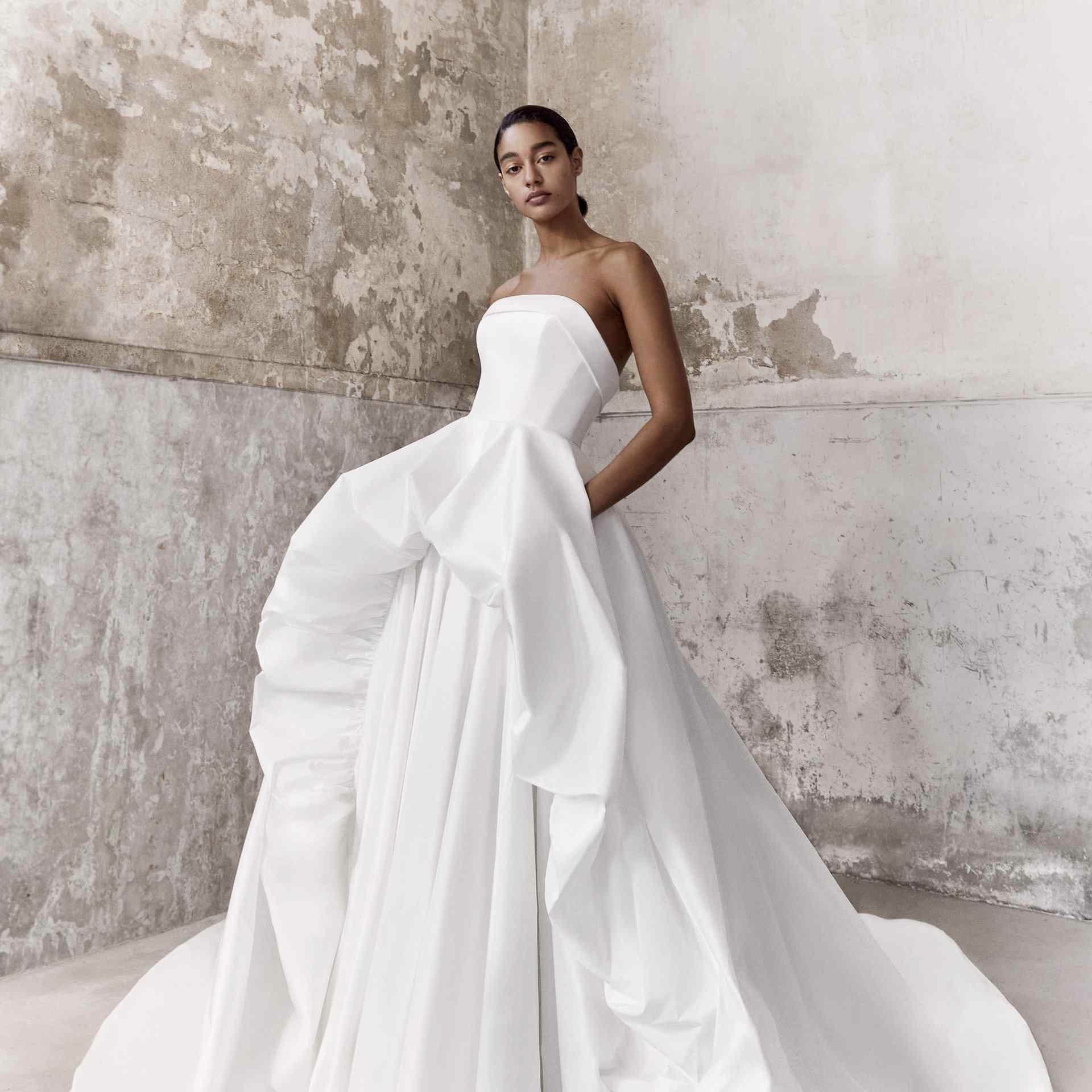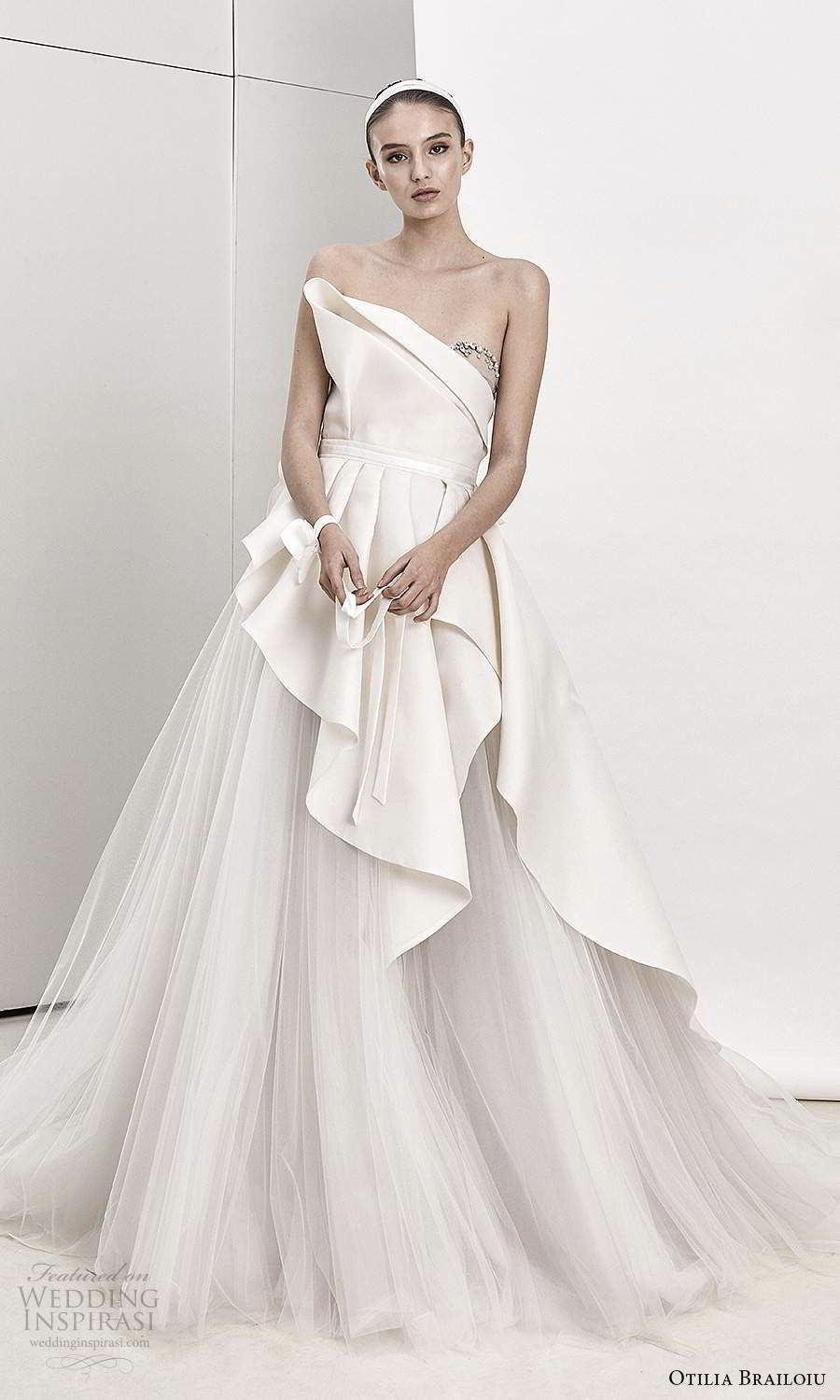 Strapless Dress with a Structured Corset
This is a more traditional option that still allows you to look and feel like an absolute princess. The corset will turn your figure into perfection, which will make you feel beautiful and confident. Every bride is bound to feel like Marilyn Monroe in a strapless wedding dress like this one.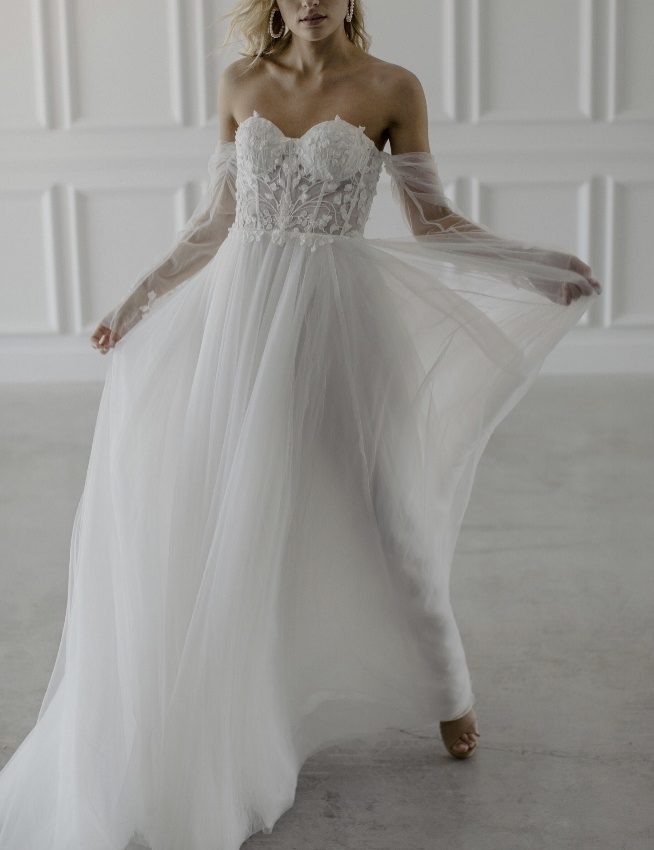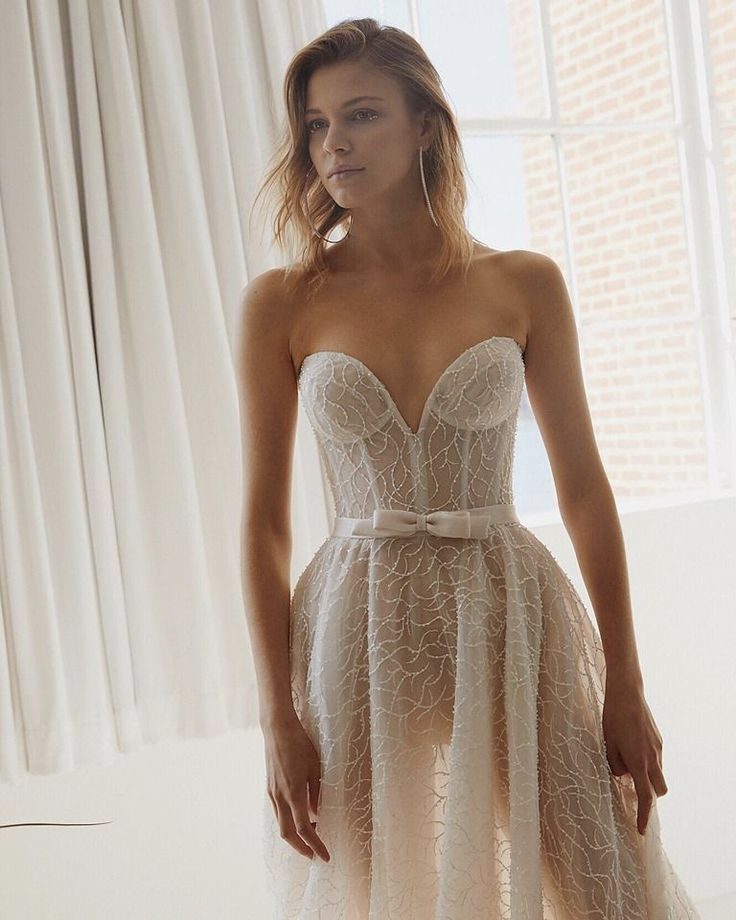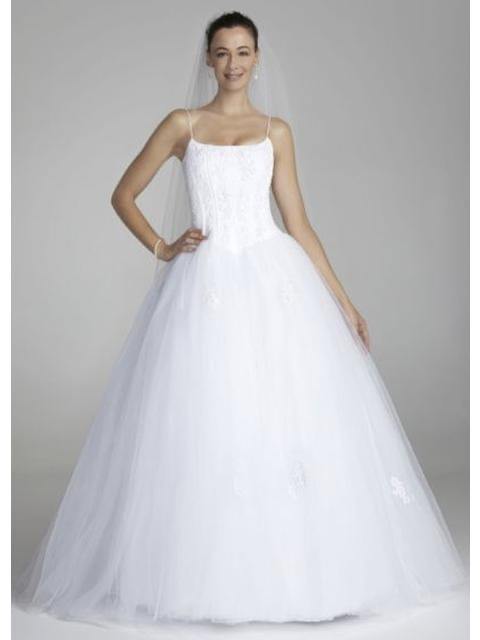 Minimalistic Look
Elegant and criminally understated, a minimalistic strapless gown is perfect for the bride with a minimalist sensibility. Make sure to keep all of your accessories simple, to keep the minimalistic vibe going throughout the whole look.