If you have set your big day in summer, a beach wedding is definitely a romantic option that many couples decide to go for. You can enjoy a gorgeous sunset, listen to the sound of the sea, feel the waves and feel the soft sand beneath your feet, and we do not even have to mention how absolutely beautiful wedding pictures!
And if there is one thing that will make the wedding pictures more magical and whimsical, it is a beautiful arch! To help get you inspired, we have prepared a list of the most beautiful floral wedding arch decoration ideas!
Tropical Leaves
Palm leaves are making their way into wedding décor, and it is like they were made specifically for a beach wedding. Think about it; there is not a scenery in which they would fit in better! Your guests will have to pick their jaws up off the sand when they see that ceremony setup featuring a wedding arch made from nothing but but these tropical green beauties. And on top of that, this wedding arch creates the perfect backdrop for some of the most amazing wedding pictures.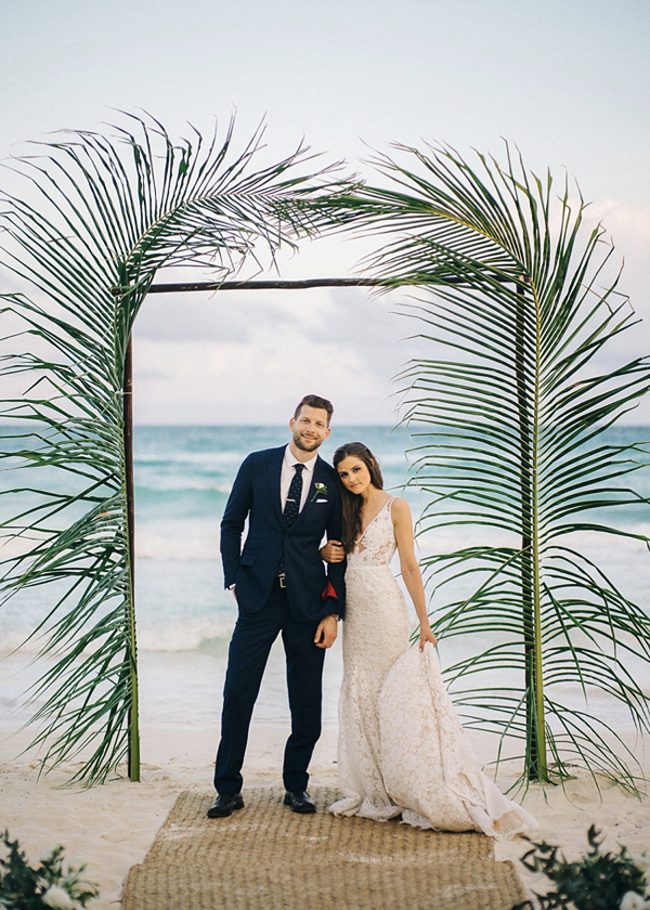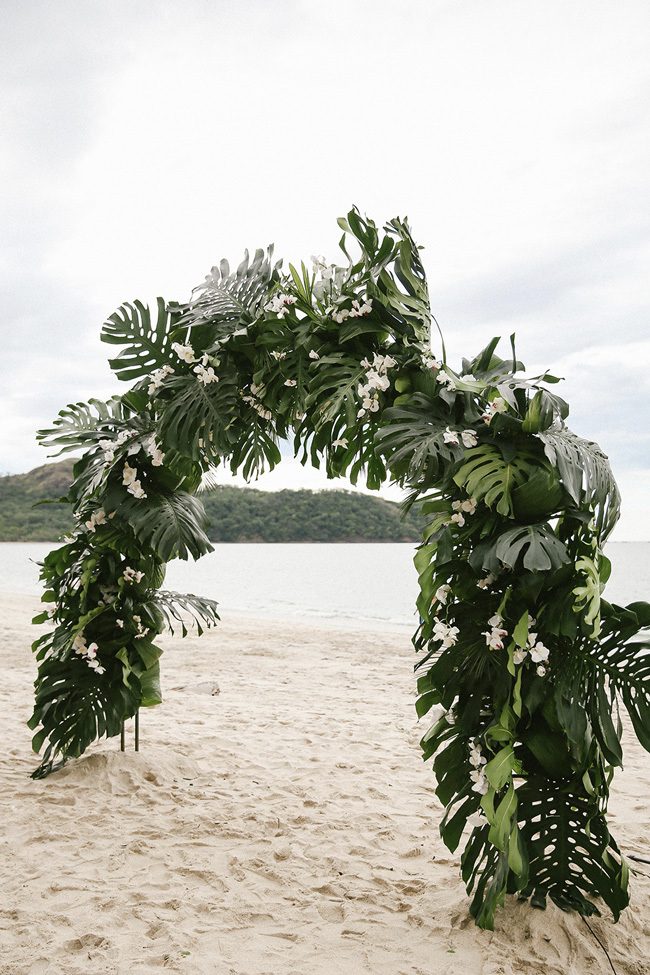 Driftwood
Natural elements like driftwood are going to be a seamless fit for a beach wedding ceremony arch. In addition, a driftwood arch is a perfect blank slate that allows you to go all out and decorate it however you want! You can style it with anything from tropical foliage and fresh florals to decorative seashells. Nevertheless, make sure to stay away from seaweed.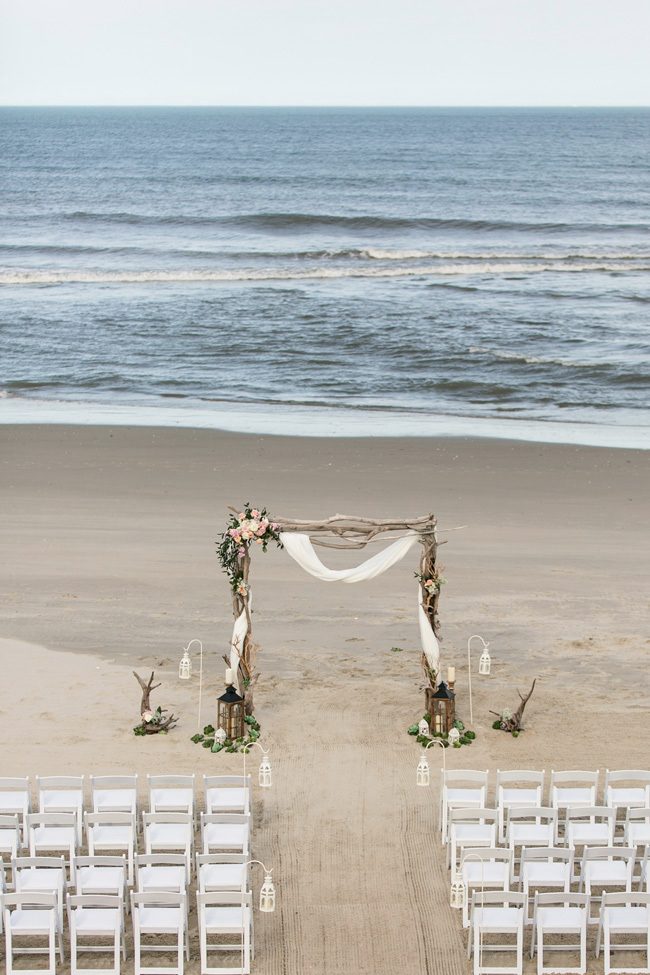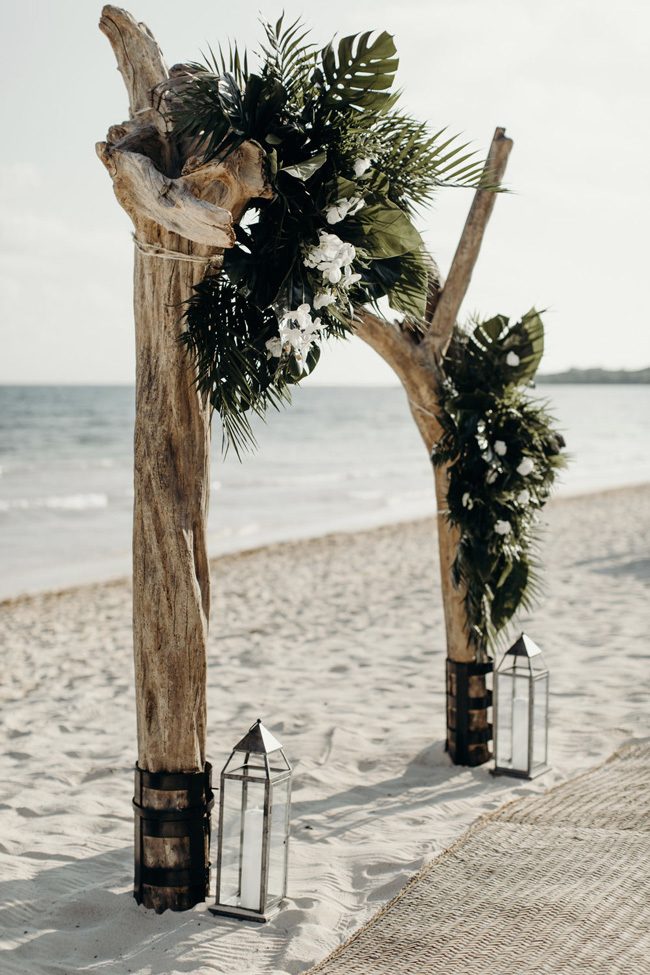 Florals
Flowers are a fantastic way to sneak in your wedding's color palette into your wedding arch decoration without making it too preppy and "too much" Beach weddings and beach ceremonies are all about nature, and using floral elements will fit right into that vision. Make sure to use flowers local to your destination for a more authentic feel. Additionally, that is a more budget-friendly version, which is always a plus no one can complain about!