Short hair is easier to maintain on an everyday basis, but there is something very magical and special about long, luscious locks. That is why many brides that usually rock and love their short hair decide to go for hair extensions on their wedding day: they want to feel like princesses! If you are one of them, do not worry because we have your back. We have prepared a list of some of the most beautiful and inspiring wedding hairstyle ideas that feature long and luscious hair extensions.
Textured Bridal Side Braid
This classic boho hairstyle is perfect for the brides that do not want to have their hair in their face on their wedding day. It is also perfect for the brides that are going for a messy textured look, but want to achieve that WOW factor. Simply curls your hair and then braid directing to one side.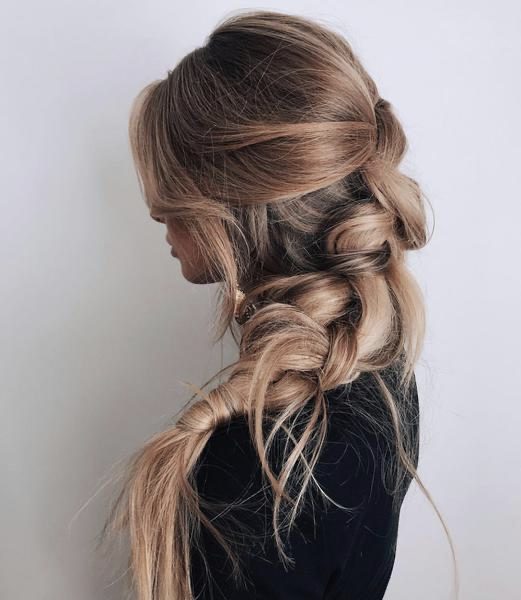 Half-Back Bridal Braid
This bridal style is stunning and easy to achieve, and it looks beautiful on every bride, as well as any hair color.
All you have to do in order to achieve this bridal look is to wave the hair in different directions and braid half up from both sides meeting in the middle. If you want to give that gorgeous bridal volume to your hairstyle, pull some hair up at the top, to make the hairstyle more relaxed and laid-back. Use a texturizing spray to get the waves sitting nicely, all day long.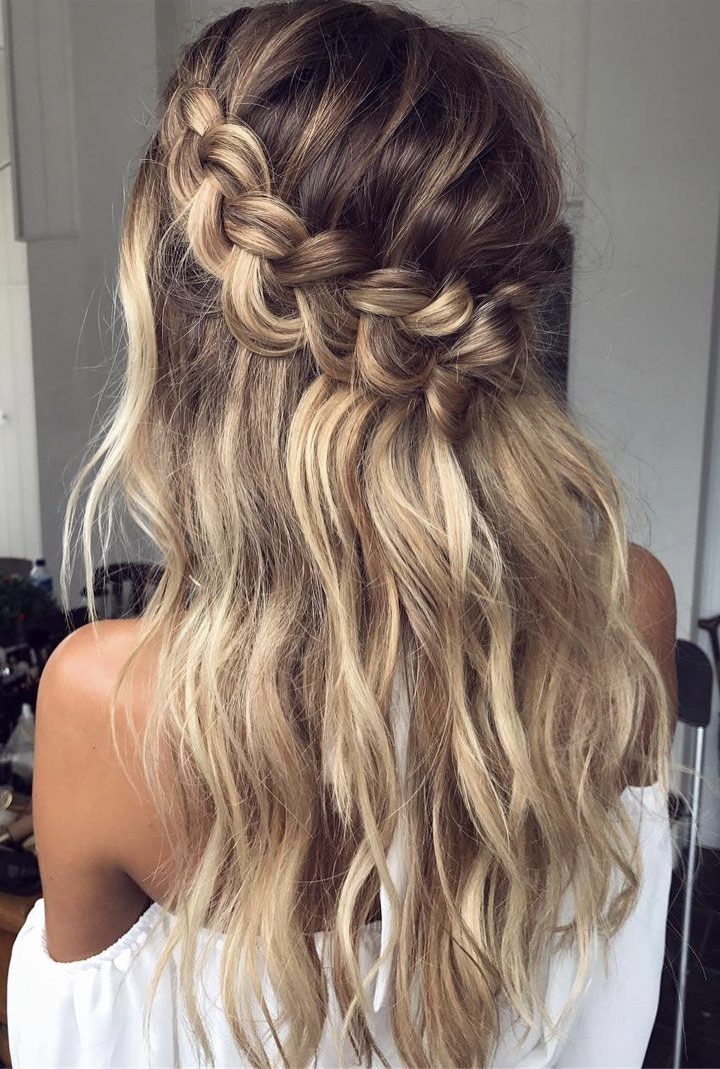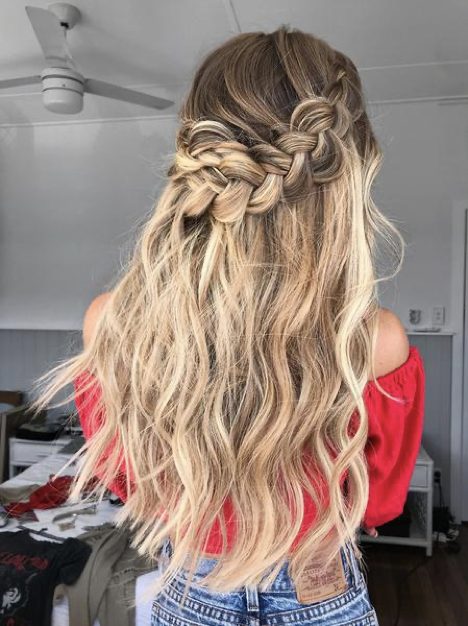 Soft Part with Big Soft Waves
A classic and timeless hair-down bridal hairstyle that will work with any wedding theme and it will look absolutely magical with a veil on top of it. All you have to do in order to achieve this elegant bridal look is style your curls with big sections all going in the same direction and brush the curl out.