The idea of wedding jumpsuits and pantsuits is becoming an honorable niche in the design trends nowadays, and we could not be happier about that! The most renowned designers are creating modern, fashionable, and menswear-inspired bridal jumpsuits more and more often. These jumpsuits and pantsuits are perfect for the brides that don't like traditional roles and don't like to follow the rules. Here are some of our favorite wedding pantsuit and jumpsuit ideas for the brides that want to stand out of the crowd.
Wedding Pantsuit Ideas with Sleeves
These pantsuits are amazing option for brides that are modest or just don't like showing their arms, but they are also amazing for brides with tattoos that they want to hide on their big day. Who knows, maybe your family is very traditional, and you do not want to show your beautiful tattoos on your big day? That is a completely valid decision, and these pantsuits are a perfect option for such a need.
Of course, every bride can wear this type of pantsuits, tattoos or no tattoos. They are comfortable, breathable, and perfect for women that always felt like tomboys.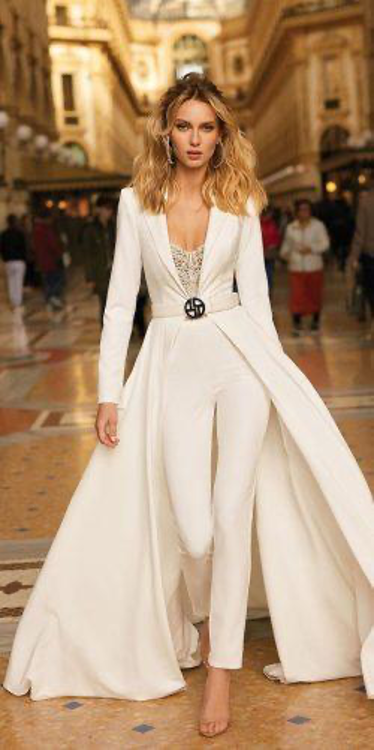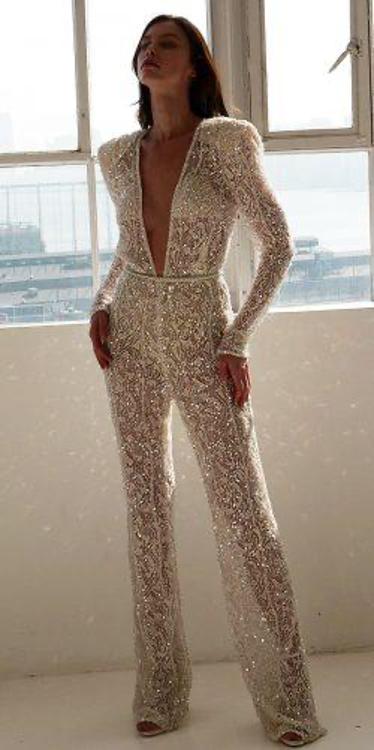 Classy and Simple Pantsuits for The Big Day
This pantsuits are for the brides that love classic beauty and carry themselves with class and timeless beauty, but they still don't want to wear a classic wedding dress. They are much more comfortable than a big dress that you have to drag around (especially to the bathroom, and not a lot of brides like to talk about that part of the wedding ceremony), and they are perfect for the non-traditional brides.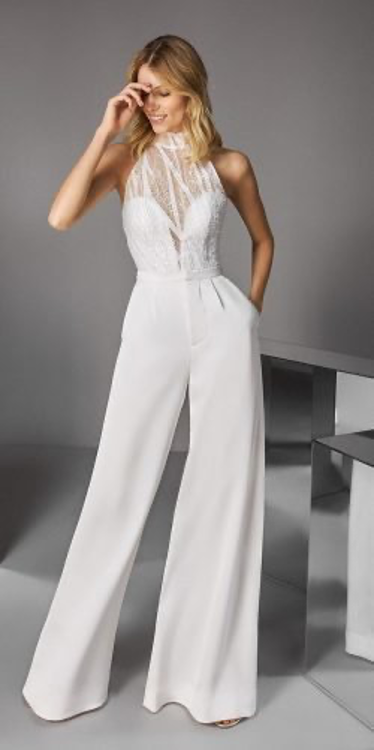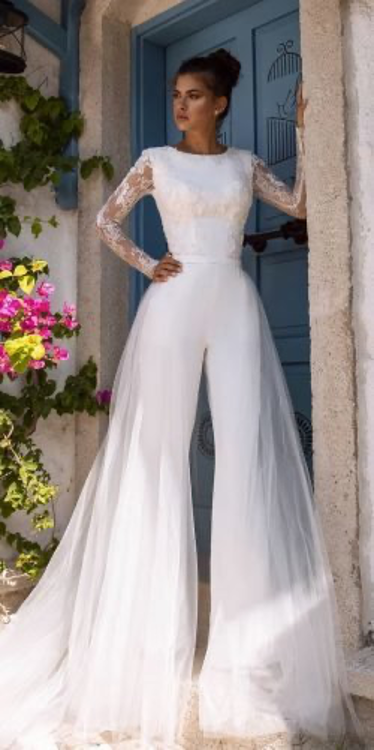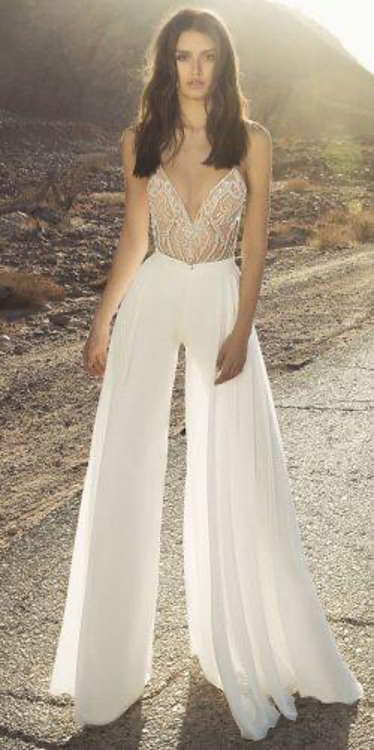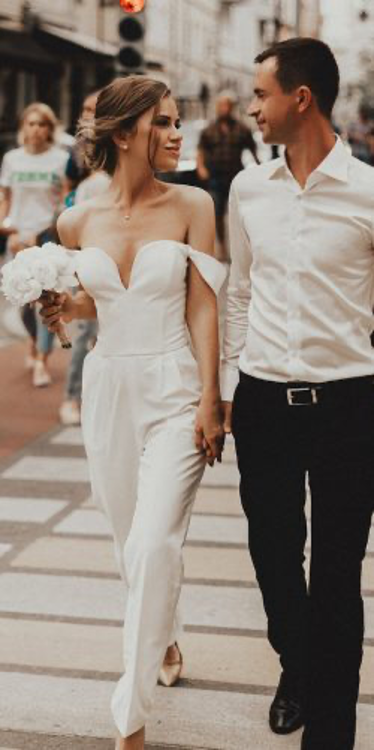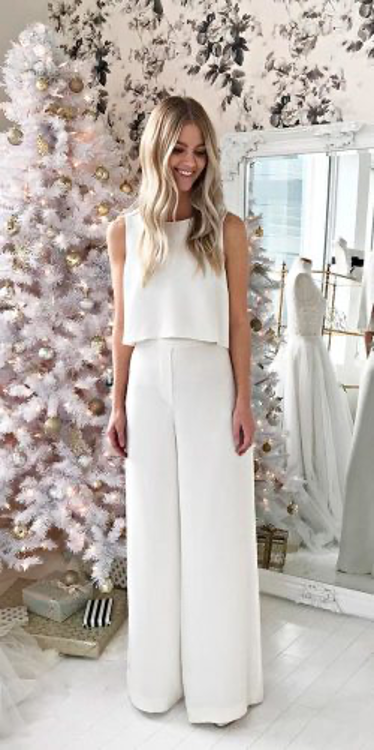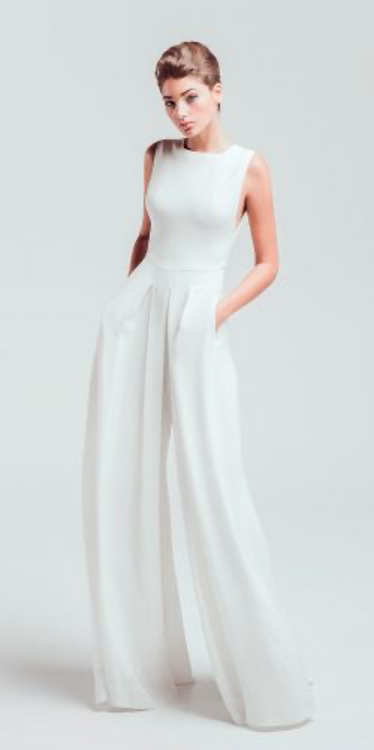 Non-Traditional Wedding Dresses with the Train & Cape
As a bride, you definitely want to feel like a star on your big day. And is there a better way to draw attention to yourself than wearing an actual cape? We do not think so. These pantsuits are amazing, because they are going to make you feel like a superhero and a superstar, and they are going to make you feel very special and unique. These pantsuits are made for the brides that do not follow the traditional rules and gender roles, and they are perfect for brides that have a big personality in their everyday life, because they fir their personality and character perfectly.