Your wedding day coming up! This means that you're going to have 1,001 decisions to make, and your hairstyle is one of them. We know that wedding preparations can feel a bit hectic, and sometimes you run out of ideas. We don't want you to spend hours browsing Pinterest to find your perfect hairstyle. Also we don't want you to go to your hairstylist without any ideas in mind. We have prepared some breathtakingly beautiful 2019 wedding hairstyles for medium hair. This way you can be sure you'll look totally fabulous on your big day. Whatever your type of hair is (curly, wavy, or polka-straight), don't worry because we've got you covered.
Sleek and Simple Wedding Hair
First, if you don't like having a real updo on your head for your wedding day, but you still want to look elegant, classy and bridal, go for a simple and sleek wedding hair. Have your hairstylist add a wave towards the ends of the hair and add a glamorous pin to create the classic, vintage style. This hairstyle will work the best if your hair is layered and straight.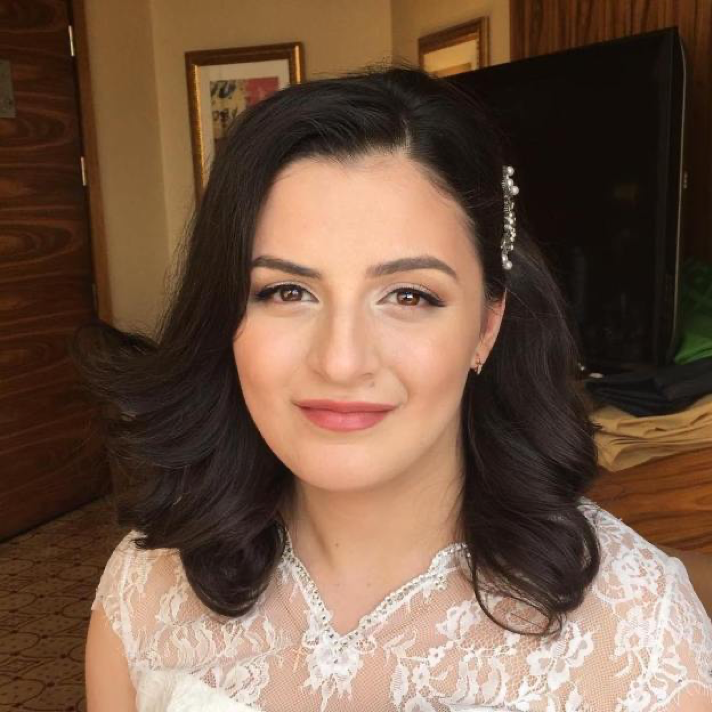 Curly Bridal Updo
Next, if you want your locks to be tamed while still holding onto that soft, elegant feeling, this hairstyle is the one for you. Have your hairstylist tuck and pin your curly hair loosely at the nape of the neck. Add a delicate and classy pin to polish the look.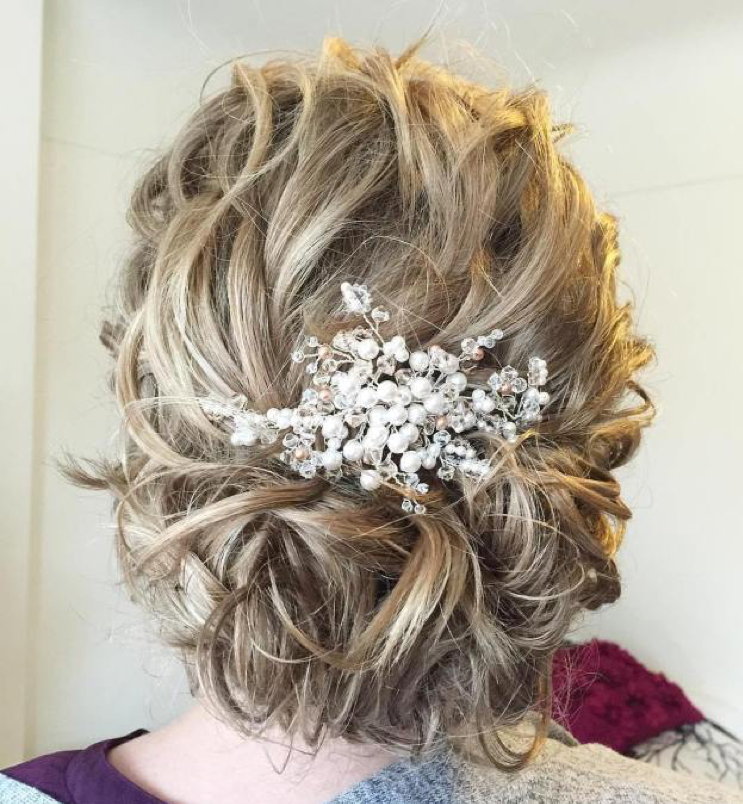 Relaxed Wedding Updo
Feminine and whimsical, this wedding updo offers a beautiful back view and frames the face softly. Creating an almost angelic and out if this world look. However, make sure to make the volume at the back and sides relaxed and add a sparkly accessory for more of a bridal look.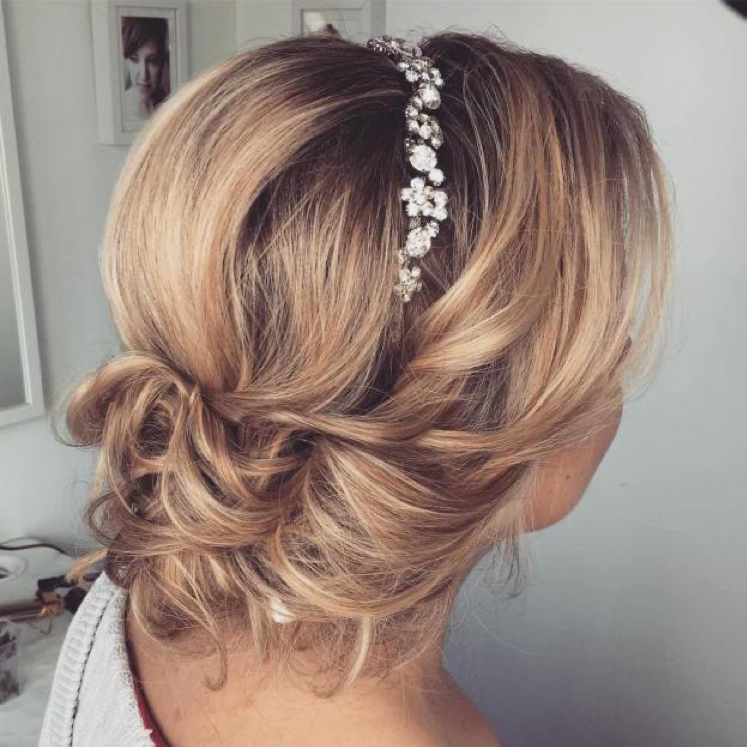 Wedding Curls with Accessory
Also, if you look your best with your hair down and you want it down for your wedding day, just add some kind of accessory.  In fact, this will make the look more bridal, add some high gloss spray to ensure that it stays in place all day long.