A wedding day is one of the most significant days of your life, and brides put insane amounts of thought into their dress, their bridal makeup, and their hair… but the bridal nails should not be forgotten! You are going to put your gorgeous wedding band on your fingers, which is why they should look as beautiful as the rest of your ensemble! If you are all out of ideas on what do to with your nails on your big day, we have prepared some of the Bridal Nail Trends that are going to be popular in 2020!
Feminine bone-laces
First, lace accents on the nails are one of the popular trends at the wedding nail-art. Sophisticated patterns in gentle boudoir style are ideally suitable to classical outfits and elegant princess look brides. A weightless lace veil is made by special techniques. Also, natural laces create the stunning effect of exclusiveness. They accurately resemble patterns of a wedding dress or veil.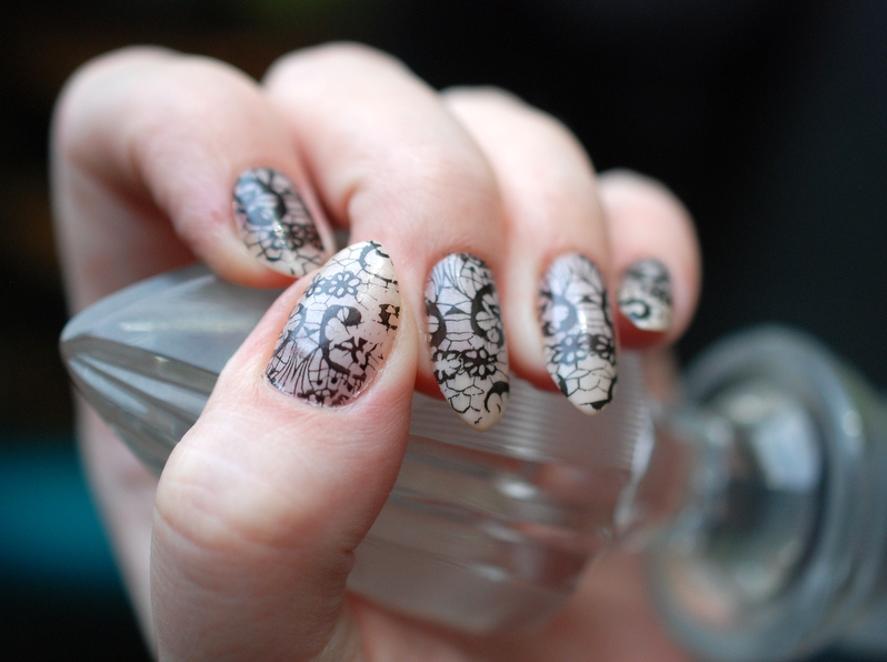 Matte French manicure
Next, a matte French manicure is the latest trend of the upcoming wedding season. Its main feature is an absolute lack of gloss. The effect is achieved by a special top cover which is used by nail art masters. A classic variant implies the maximal naturalness. This is what conservative brides love it for. In a break with tradition, newlyweds are invited to dilute a too strict matte with restrained decor. To do this, one or several nails can be decorated with rhinestones at the base of the hole, or they can cover the entire plate of the nail. For example, the ring finger can be covered with a thin crystal coating that contrasts with the main matte palette.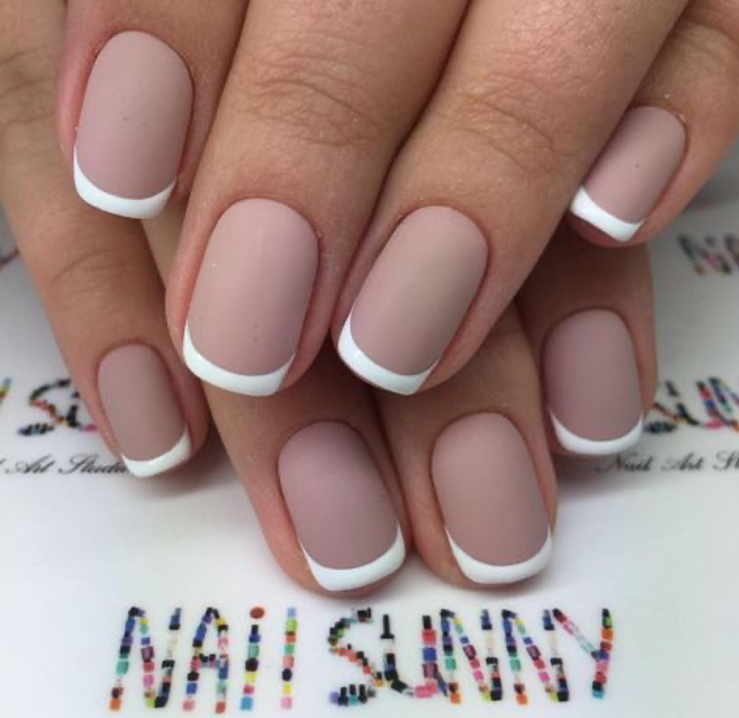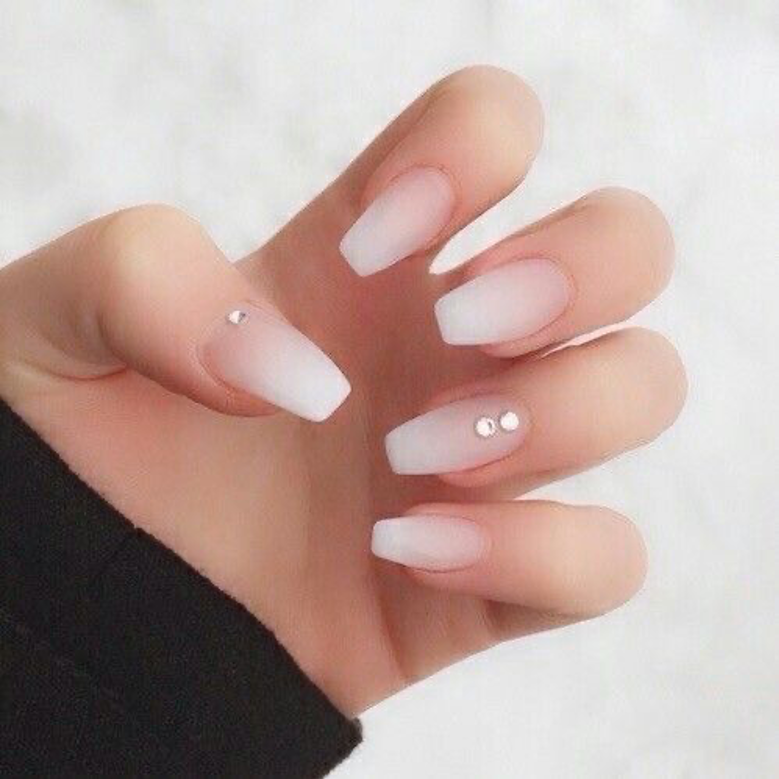 Alternative French manicure
Finally, One of the fashionable kinds of traditional French manicure is an alternative French. Its techniques imply the using of colorful shades on the nail-ends instead of the white one. It's desirable to choose shades according to the main colors of the wedding decor. In fact, it's worth paying attention to the details of a bride's look.  A manicure must ideally fit in the wedding theme, belonging together with a dress, decors and a bouquet.