A wedding is such a beautiful and meaningful day in your life, and you put a lot of thought into your dress, your makeup, and your hair… but you need to make sure that you don't forget your nails! After all, the wedding band is going to go on those hands; you want them to look good! If you are all out of ideas on what do to with your wedding nails on your big day, we have prepared some of the most elegant and beautiful nail designs for the brides-to-be.
ELEGANT, MATTE 'LOVE' NAILS
Isn't this design amazing? The nails are overall matte so that they won't take the attention away from the ring and the dress, and four nails together spell out 'love.' This design is perfect for the occasion, classy, elegant, and subtle.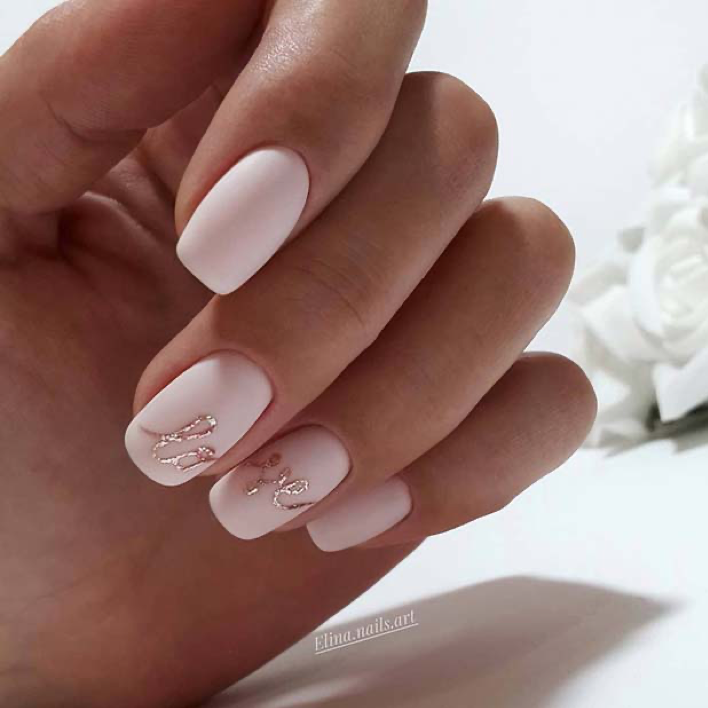 WHITE NAILS WITH SILVER GLITTER STRIPES
If you are looking stylish but simple wedding nail design, this simple white and glitter design is perfect for you! The nail color is overall very subtle and elegant (you can pick a shade of white to go with your dress), and add a glitter strip on each nail. To mix things up, you can make all the stripes in different directions.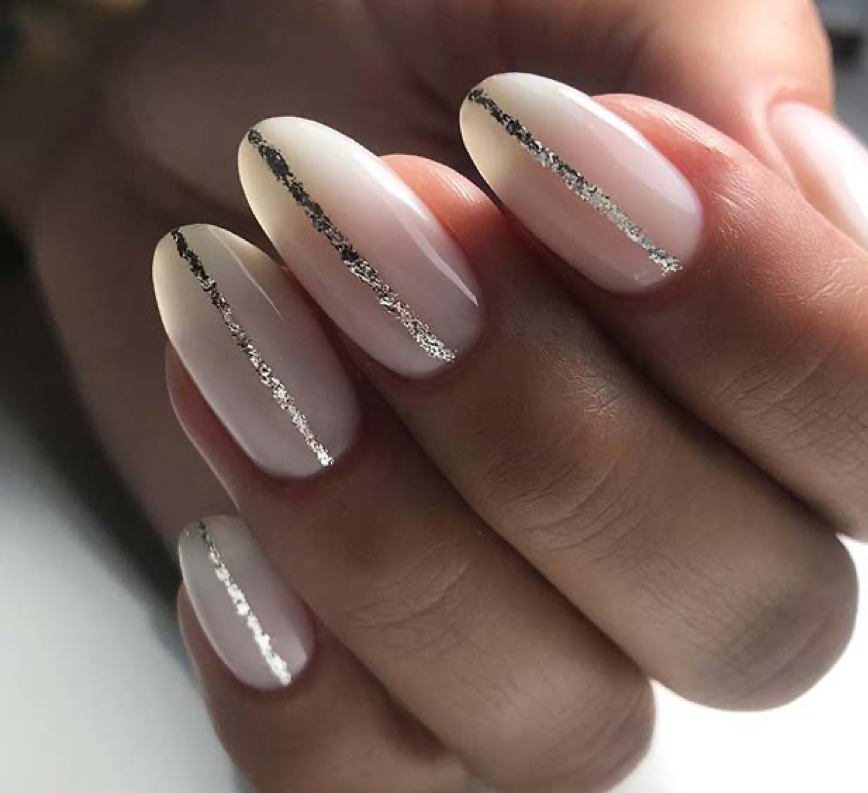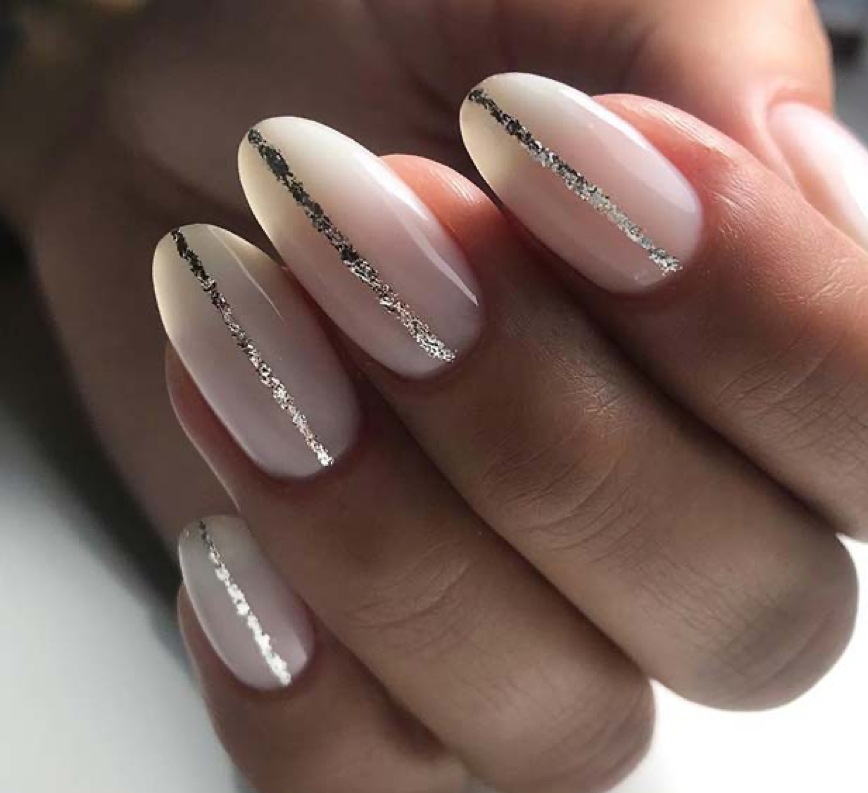 SIMPLE WEDDING NAILS WITH RHINESTONES
This wedding nail idea will work perfectly if you love the sparkle and if you want your nails to stand out. You should avoid it if you have rhinestones on your dress because they might clash, and the look might be too much. The rhinestones can be arranged however you like, and this nail art will suit all nail lengths and shapes.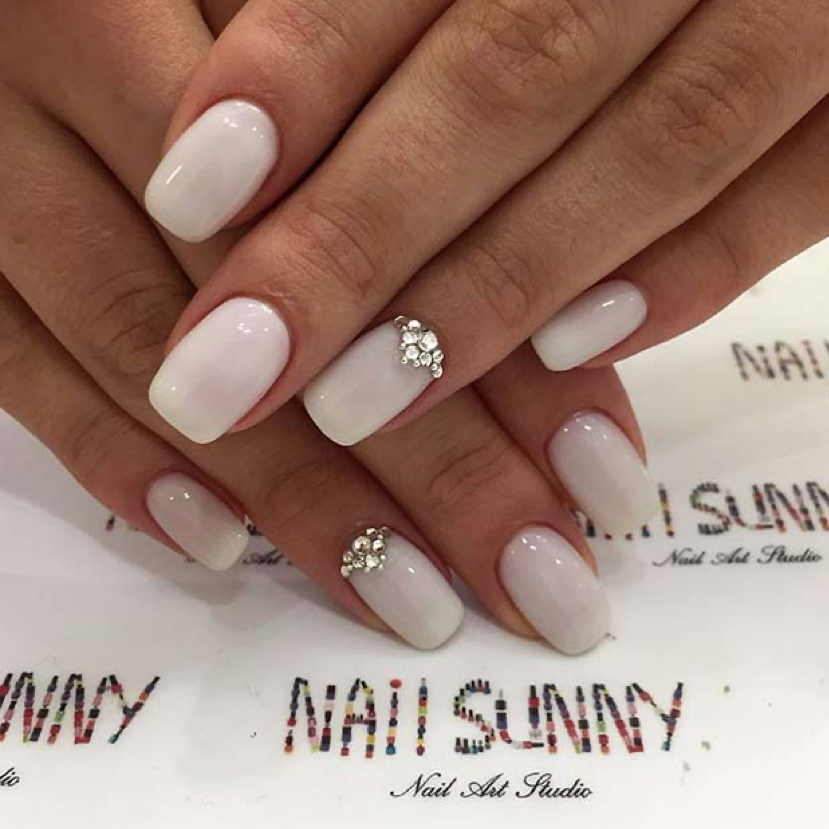 FRENCH OMBRE NAILS
This trend combines the classic and timeless French manicure and a modern ombre for a beautiful wedding nail design. Ombre creates a beautiful and elegant set of nails, perfect for any bride.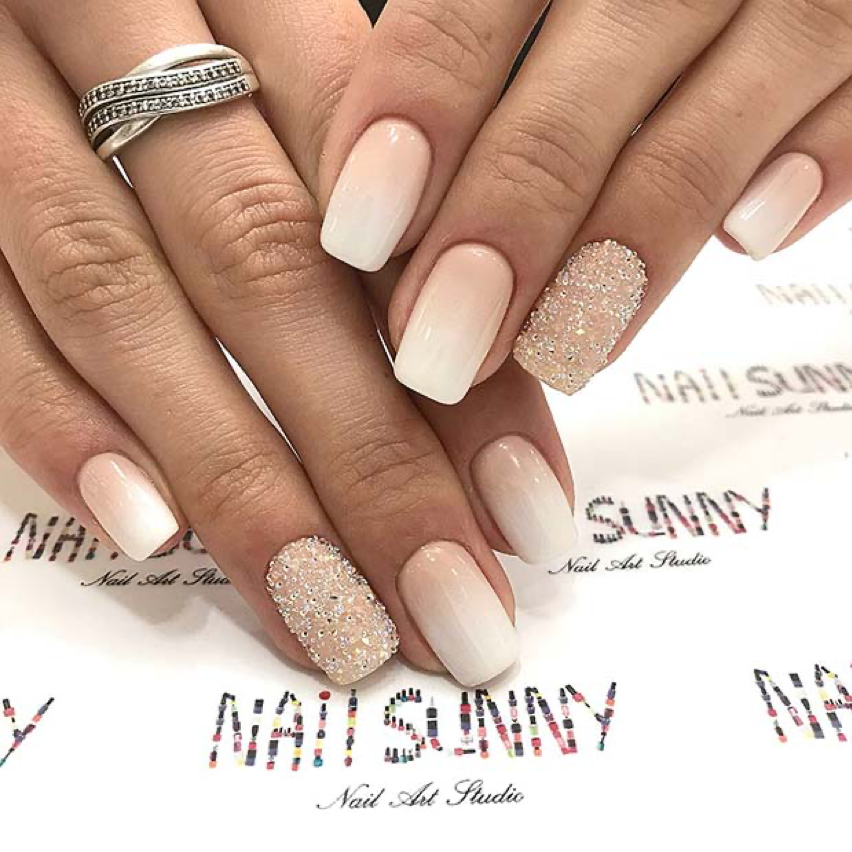 SPARKLY WEDDING NAILS
If you loved the idea that featured silver stripes, then you may like this one too. These nails are light chrome with two accent nails. The accent nail on one hand, is covered in silver glitter, and the other has a silver stripe.