The good bridal shower poses the question of finding the perfect favor that is going to make your friends happy without breaking the bank. How does one manage to do that? For starters, bridal shower favors have to fit in with the rest of your shower theme, and a relatively inexpensive price tag is always a plus. That is why we have made our list of the ultimate bridal shower favor ideas. Some are DIY, and some are store-bought, but they all have one thing in common: They are going to keep your guests smiling long after the day of fun is over.
DIY Sweets Bag
Is there anything sweeter than sending your guests home with a sweet homemade treat? These sweet bags can even be customized, and they will get them excited before they even take a look inside.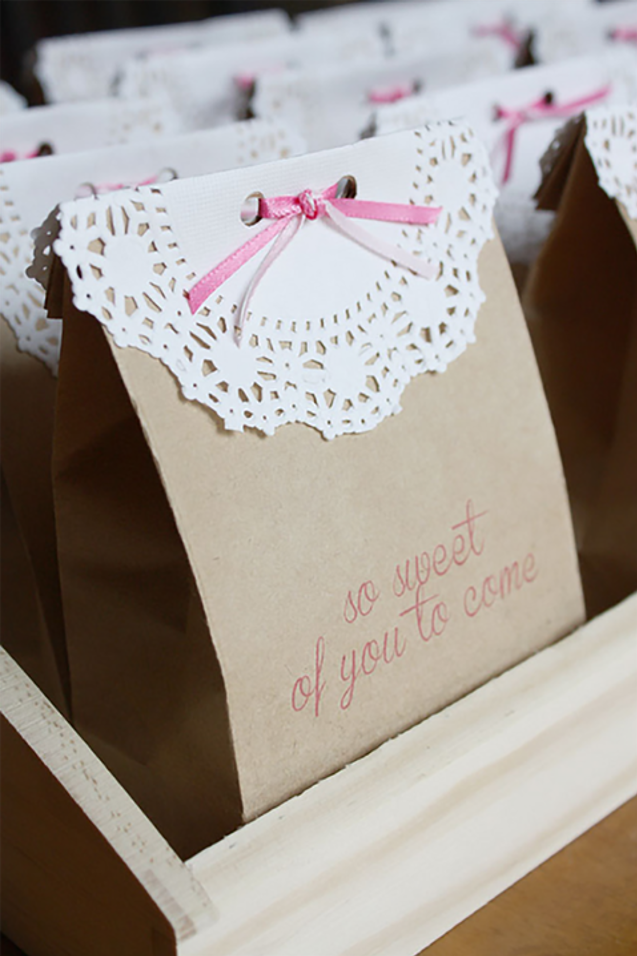 Personalized Mirrored Compact Cases
Your quests are beautiful, and you want them to be reminded of that every time they pull out this little mirror to check their makeup during the day. There is even an option of customizing these mirrors, and you can add a sweet message that reminds your quests of your big wedding day, and the fun all of you had on the bridal shower.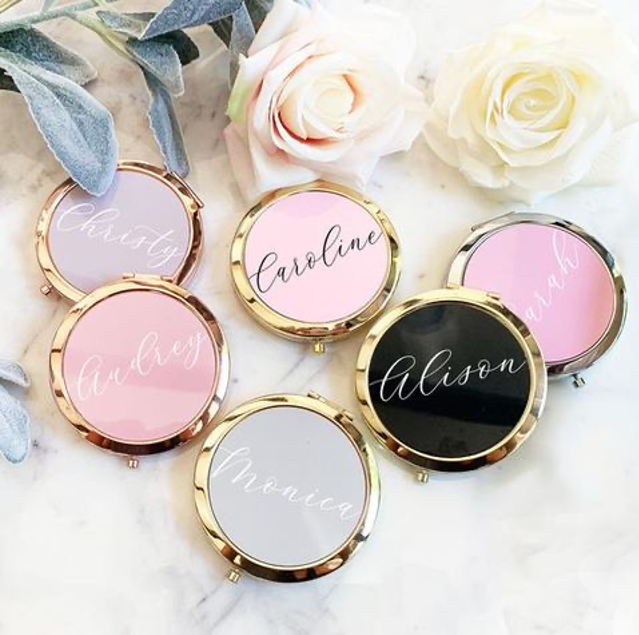 'Thank You' Soap Favors
these soaps look like a thoughtful and homemade gift that is going to bring a smile on your guests' faces. Customizing the labels will tie the soaps with the theme of the wedding, and it will give you the opportunity to thank your guests.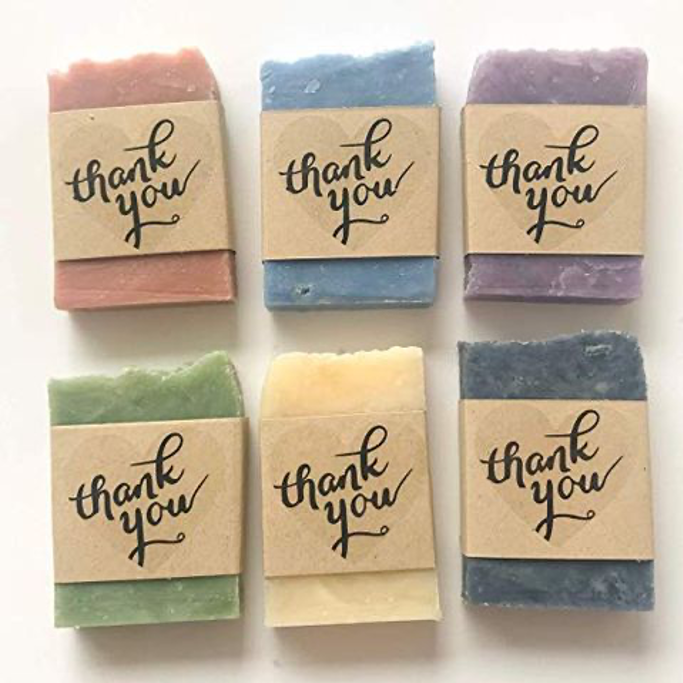 Lip Balm Favors
Lip balms are the perfect addition to any early summer or spring bridal shower, and you cannot go wrong with a good lip balm. After all, which woman doesn't like her lips luscious and moisturized?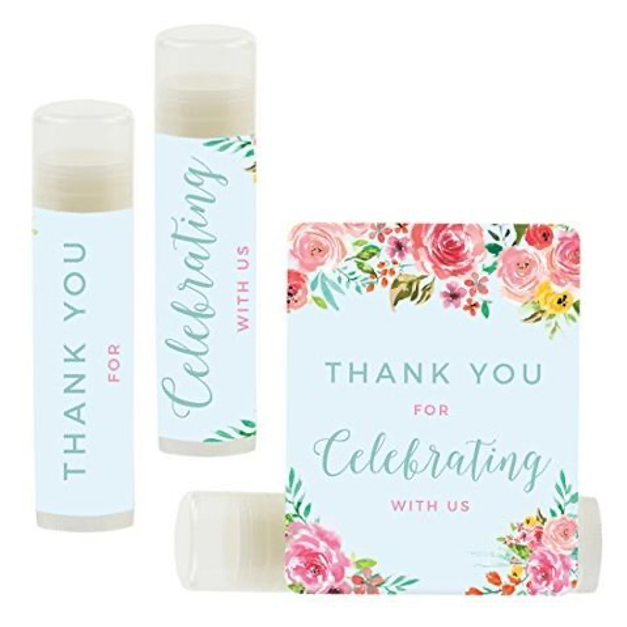 Hair Ties
Everyone needs a hair tie from time to time, and you can never find it when you need it the most. You can also customize a joke you print on them, like this one: "Thank you for helping me tie the knot." You can choose the colors to match the colors in your wedding theme. Your long-haired quests will be thankful.