Very often, choosing your wedding invitation style can be a much harder decision than you might have thought. Essentially, the style of your invitations sets the tone for the entire event. From saving the date cards to escort cards, invitation suites, your wedding ceremony program, and even table place names and menus. It's much more than merely picking a font and a pretty picture. Your elegant wedding invitations can make your guests feel special and give them a hint about what kind of style or theme you'll be having on the big day.
Monograms
Monograms are an excellent way of adding a personal touch while keeping your invitations simplistic, classy, and timeless.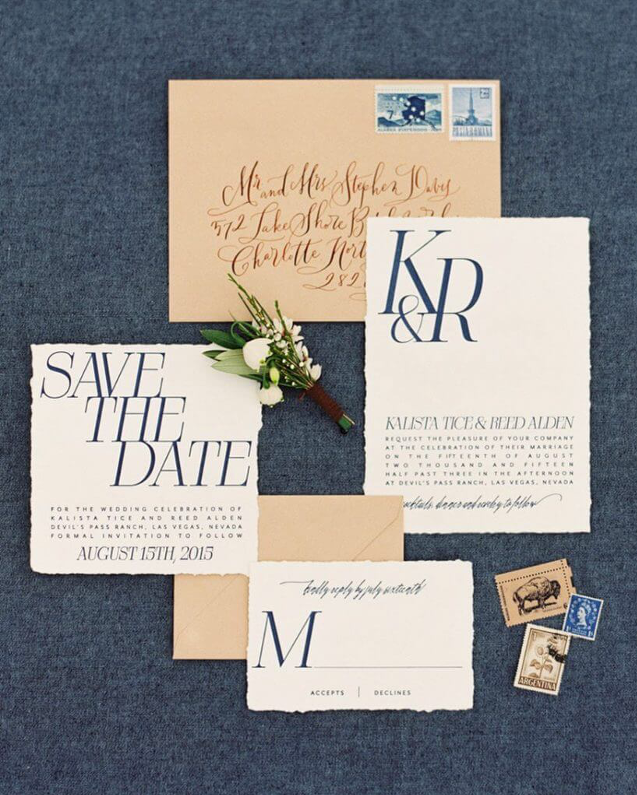 Crests
Go one step further than a monogram and get a crest made up that symbolizes both your love story and your personalities.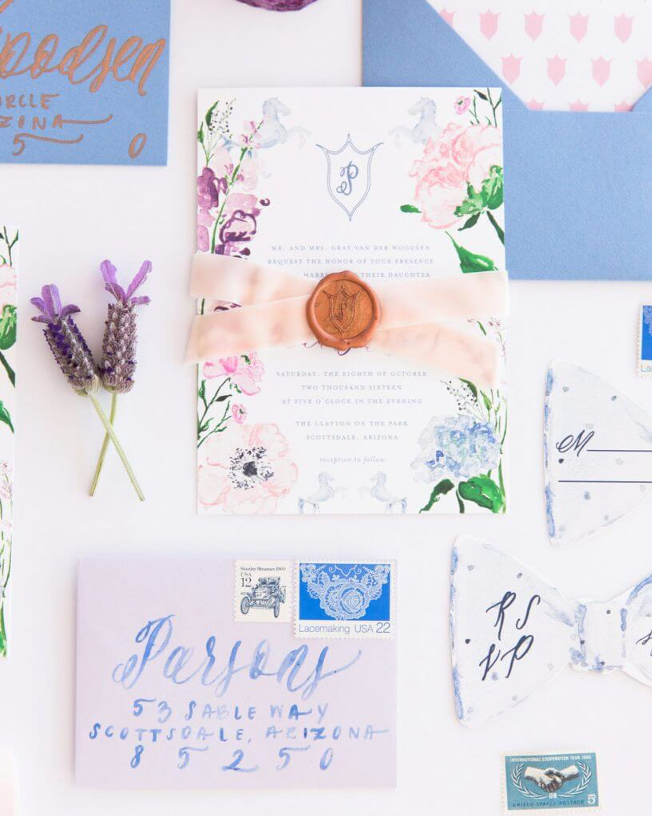 Watercolor
Artistic, graceful, and elegant, watercolor invitation designs are a great way to introduce a color scheme without resorting to a floral border or motif.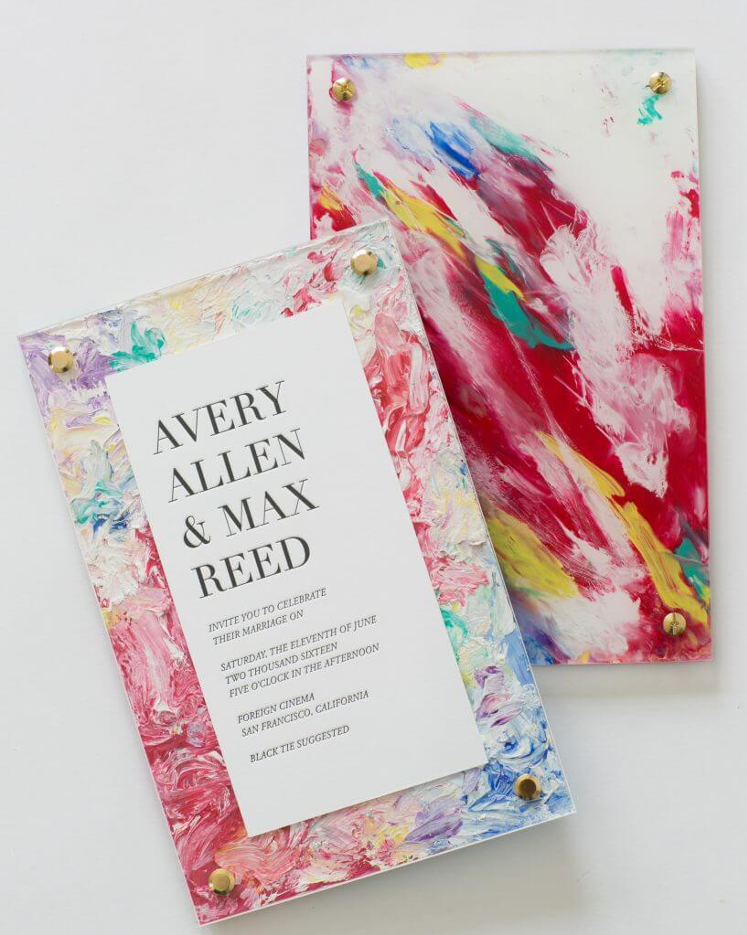 Landscape invitations
A picture can paint a thousand words, so it's no wonder landscape invitations are set to be huge in 2020. From skylines that have a personal meaning to landscapes that are actually related to the wedding venue. This kind of invitations works perfectly if you're having a destination wedding.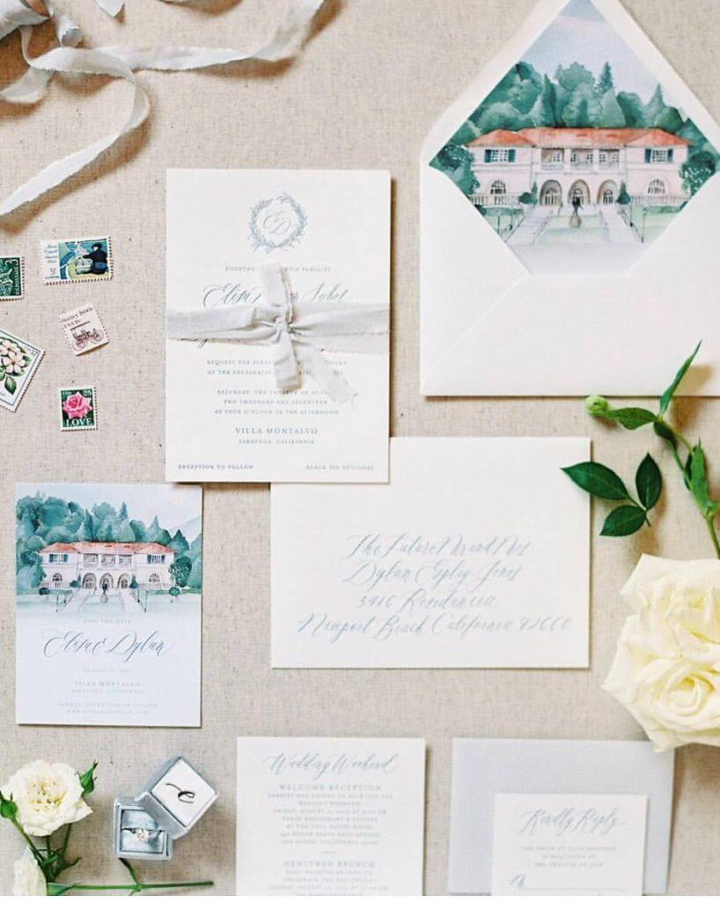 Geometric
Geometric invitations might sound unromantic, but actually, there's a rise in popularity for all things angular. Whether you go for striking borders or invites that are hexagonal or some other many-cornered shape. Having a geometric patterned invite is an excellent choice for a modern wedding.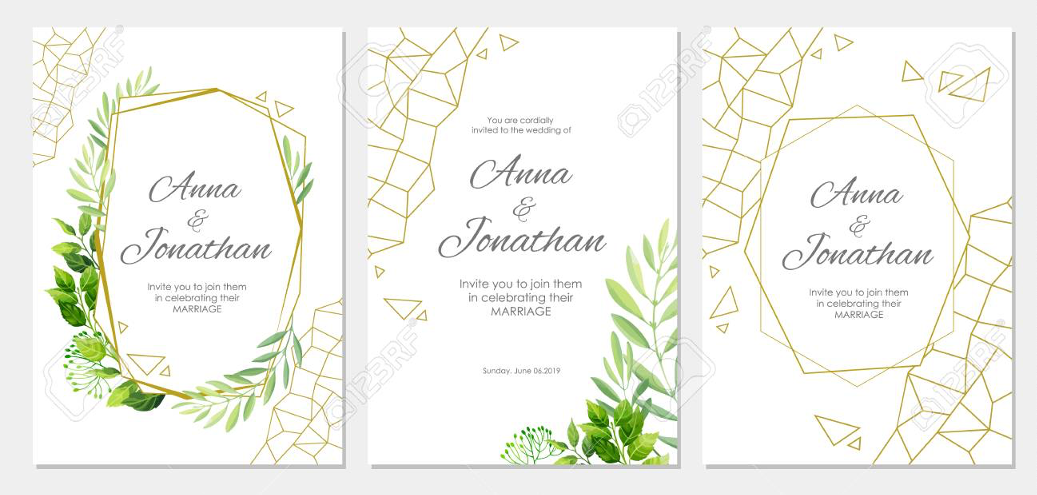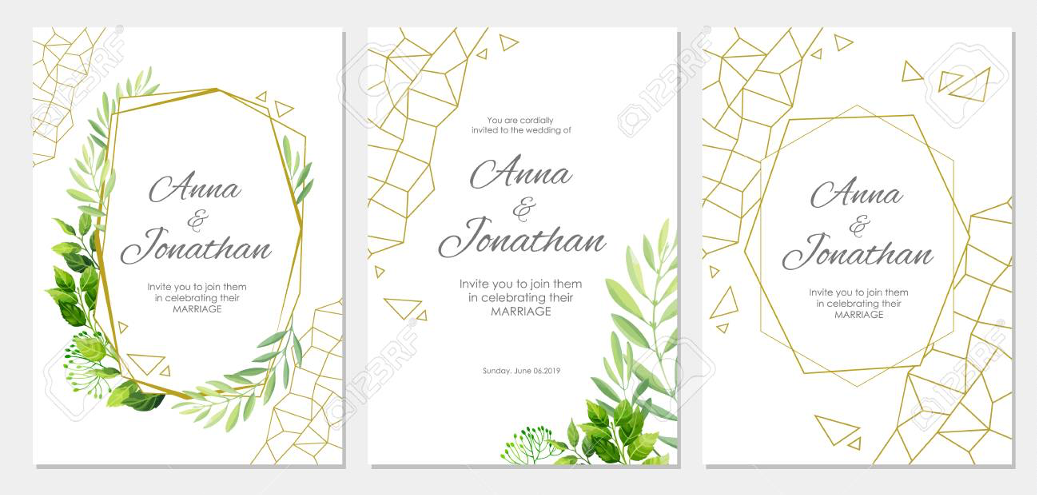 Calligraphy
Calligraphy was made for wedding invitations . In fact, hand-written calligraphy continues to be a hugely popular choice for wedding invitations. It often looks most effective when names or dates are given a flourish of calligraphy rather than using swirly letters for the entire invite.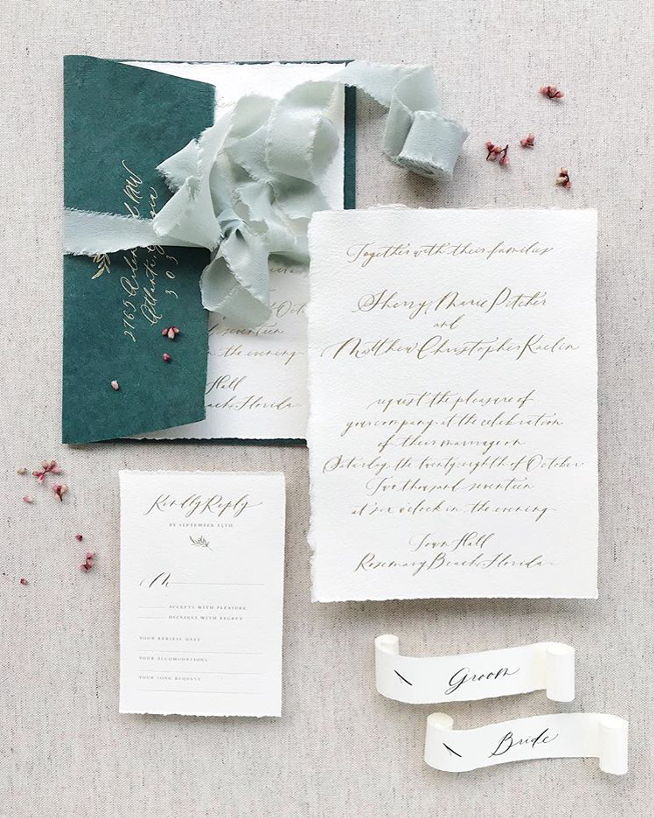 Minimalistic
Fuss-free invitations are having something of a moment in 2020. Keep the essential information and ditch the embellishment. Choose a high-quality paper to make the right impression.