Countless wedding hairstyles can inspire your own bridal beauty look, but if you are after a style to best complement your hair and a few fresh blooms, you are in luck! We have gathered our favorites for you to show your hairstylist. When it comes to the blooms, it is important not to pick anything that will weigh down your hairstyle, and therefore overpower it.
For example, a couple of heavy garden roses might be too much if you have short hair, or if you are putting your hair in a small bun. It's no surprise that you have to think about wilting, especially if you are getting married in the hot weather. When choosing flowers, go for hearty blooms that can stand high temperatures. Make sure you talk to your florist if you are not sure which flowers are going to work best with the hairstyle you are going for. Now, let's get on with the hairstyles.
Loose Waves with a Colorful Flower Crown
A flower crown is elegant and timeless, and colorful flowers are going to look amazing against any color of the hair, but they will pop against light or blond hair. And loose waves are a hairstyle that any bride can pull off and look gorgeous.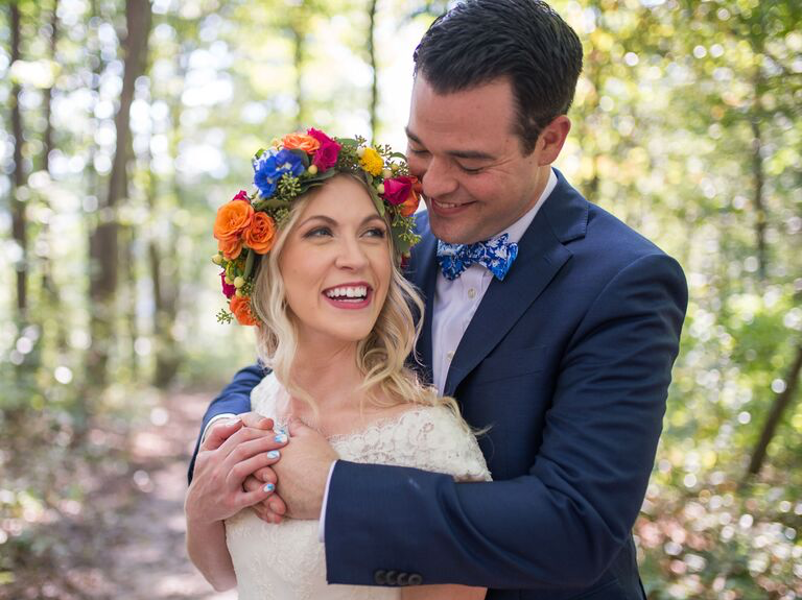 Braided In Roses
If you are not really a flower crown girl, there is no need to worry. You can use a burst of peachy roses to dress up your under-braid updo. For a little bit more pizzazz, add a few sprigs of strategically placed baby's breath.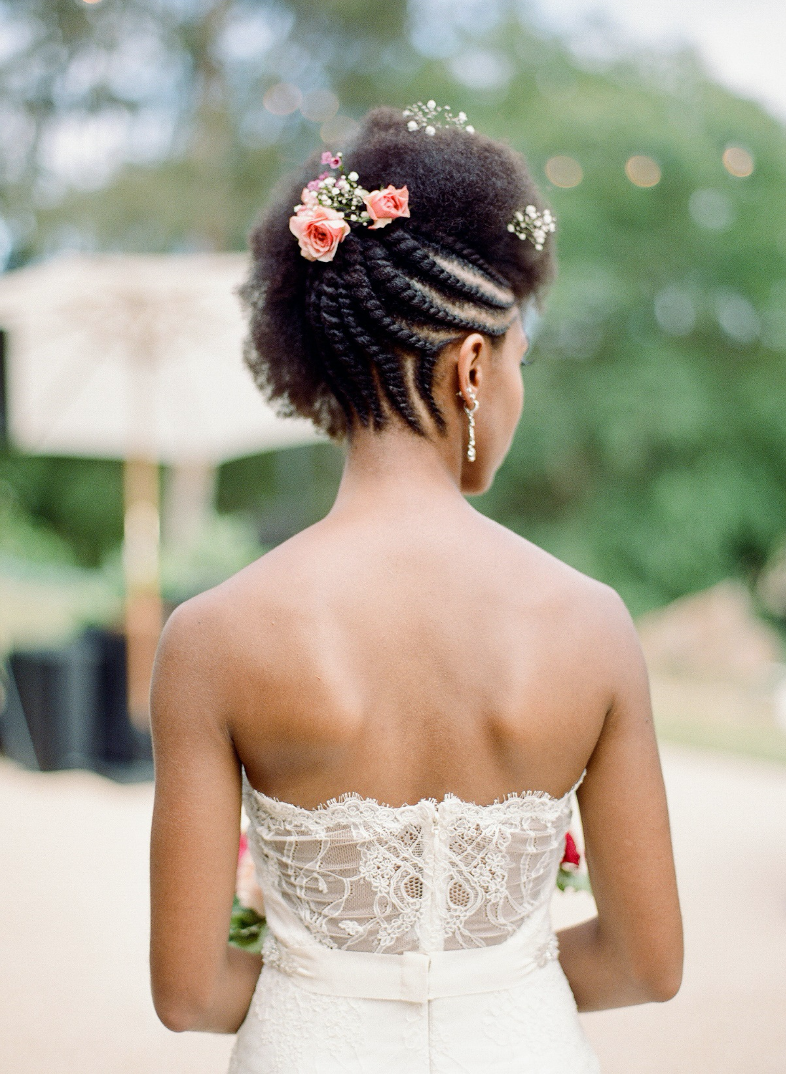 Scrunchie Made of Flowers
If you want to go for an elegant updo but you still want to incorporate you're a flowery moment in it, this hairstyle is perfect for you. Use andromeda buds, small white blooms, and leafy greens to create a "scrunchie" effect around the bun.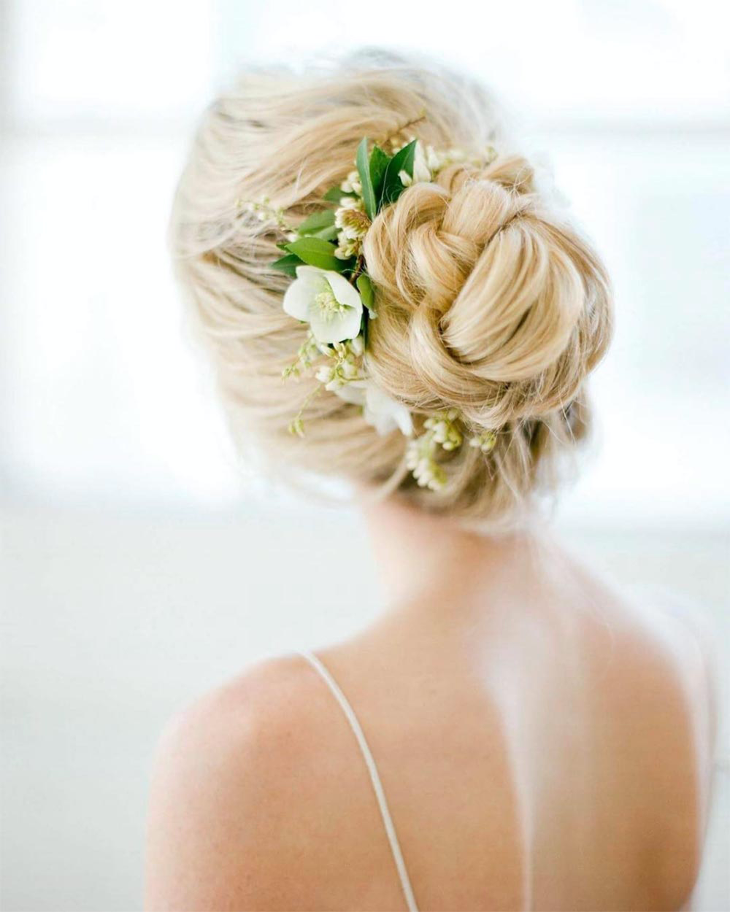 Tucked away
If you want to wear your hair down but you still don't want it to look plain, use a flower and a piece of looped hair to make this, minimal hairstyle.