Fall is a fantastic season for wedding receptions. There are so many beautiful fall colors: orange, yellow, claret, and so many fantastic fall elements: pumpkin, fall flowers, cranberries that you can use for your wedding decor. There are so many different, creative, and unique ways how to include this element in fall wedding decorations. We present you with a gallery of our amazing ideas on how to decorate chairs, tables, aisle for your fabulous wedding day.
Vibrant Fall Floral Arrangements
There is no season more perfect for adding a pop of color into your life! Use vibrant colors to accentuate some parts of the wedding decoration. You can add colorful flowers to the quests' chairs, to centerpieces, to wall décor… whatever comes to your mind, you can make colorful.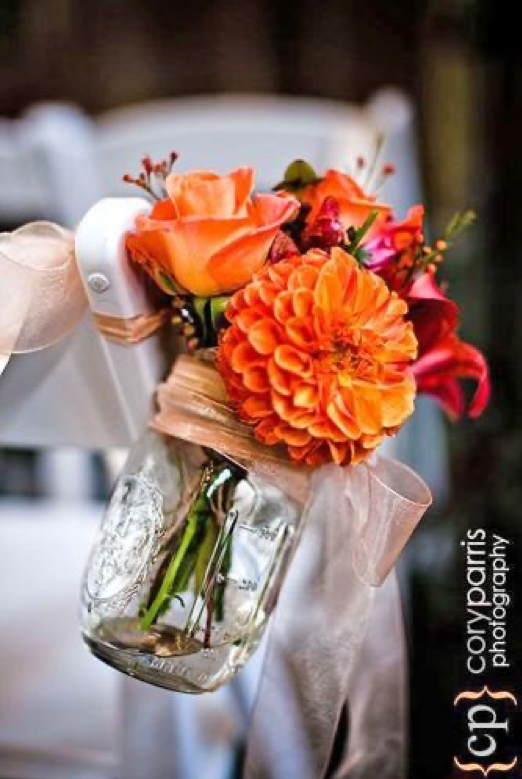 Fall Wedding Centerpiece Ideas
Centerpieces are the piece of the wedding décor that you can play around with the most. You can use colorful flowers, candles, leaves, jars, pumpkins, pinecones, and a mixture of everything mentioned! Centerpieces are great for playing around, mixing up, and being creative!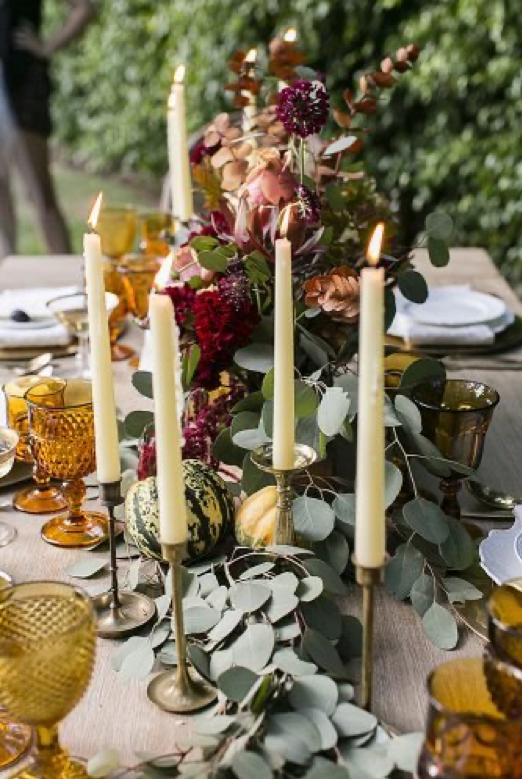 Fun Decor Ideas with Pumpkin
Pumpkins are the shining stars of fall, and they can be the shining star of your fall wedding decoration! They are sturdy and easy to play around with, so you can use them in so many different ways. You can add pumpkins to your centerpieces (with some other fall décor, like leaves and candles); you can write something on it too (greeting to the quests), or you can even use carved pumpkin as a vase for some fall flowers and leaves.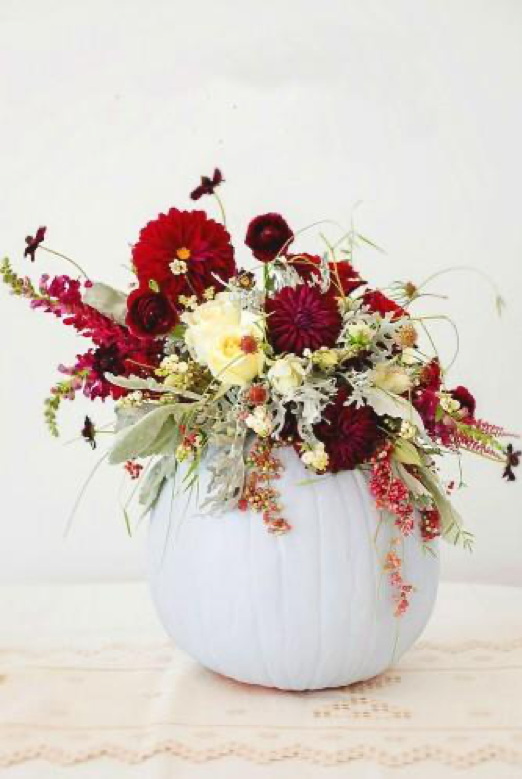 Wedding Table Decor with Leaves
Fall leaves should not be blown away and wasted! They can make a fantastic fall wedding décor because they work perfectly with the theme. You can use them to decorate tables, chairs, add them to your bouquet, and so many other things.