Wedding Favors and gifts are a huge part of thanking your guests for attending the wedding. However, picking out the perfect wedding favors can be a task in itself since there are so many great ideas! We want it to be original and amazing, most people have been to a couple of wedding so they know a good wedding gift by now. So, we want to give each bride some inspiration and maybe help narrow down that list of choices. Grab a notebook or your cell phone and get ready to write down these ideas.
Fun Favors
These gifts can be anything, and the better the guests know you (the couple) the more you can show your personality through the gift. Funny favors are perfect if you're the couple thats always making jokes and being silly. Find a way to incorporate your style in each wedding favor.
Reusable Favors
This gift is often times things that people can take away from your big day and use on a regular basis. Sometimes, it might not be something you can use but just a token of appreciation that reminds people of you. Gifts like, key chains, mugs, candles, custom drink coasters, etc.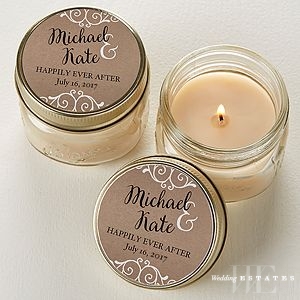 Edible Favors
Sometimes a sweet gift can be the best gift. Give your guests something they can enjoy later, wether it be a drink, pastry, or an apple if your vegan. Whichever favor you choose, won't matter to much because at the end of the day what matters to your guests is the fact that you had an amazing wedding day. In fact, there are weddings that don't even give out favors, so don't sweat it!