Traditional white wedding cakes should take one step back because geode cakes are taking over the wedding cake market! These rocky confections have become the ultimate bridal must-haves this season, because they are covered in mesmerizing crystals (that are also edible, which makes all the foodies in the world really happy). These amazing geode wedding cakes are going to make the brides all around the world say goodbye to the buttercream frosting and hello to colorful and beautiful crystals.
Some brides decide to go for a traditional white wedding cake, but some brides want to stand out of the crowd and have their take wedding cake talked about for years after the wedding. And the perfect way to do that is to make your wedding cake unique, mesmerizing, breath-taking and beautiful.
Here are some of our favorite geode wedding cakes that are perfect for stylish weddings. Keep reading and you are guaranteed to find your perfect geode wedding cake.
TURQUOISE AND GOLD
This is what geode wedding cakes are all about: marbled agate-like swirls bursting from the middle of the cake, with the complimentary rock-candy stirrers that are matching in color. The color of the geode is mesmerizing and breath-taking, and there is something so whimsical about this cake. You just can't take your eyes of off it.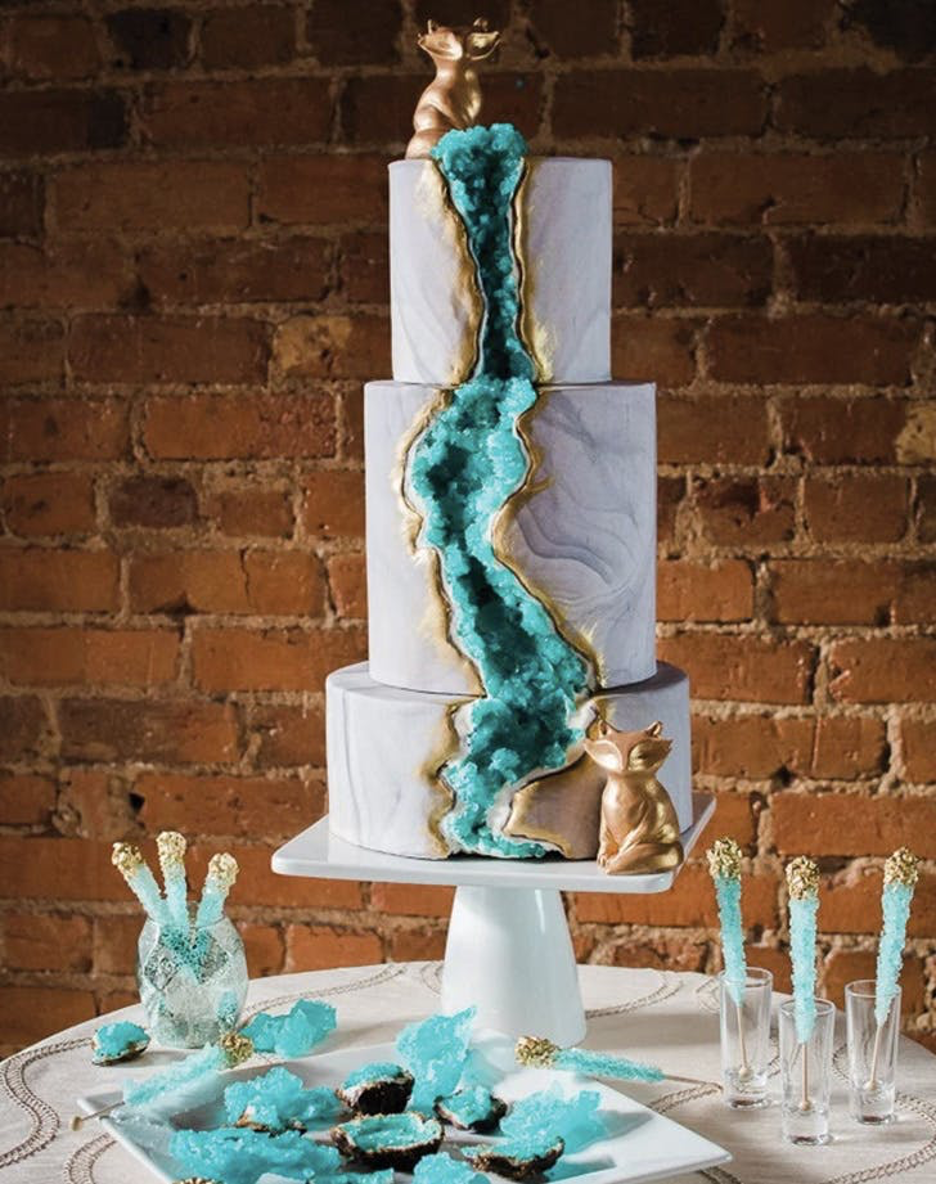 COOL GRAY
The fondant on this cake is almost icy-looking, and it was inspired by the Oregon coast. Adding the real geodes and crystals on top is going to give a special pop to the cake. Also, it will make the feeling of geodes even more realistic and beautiful.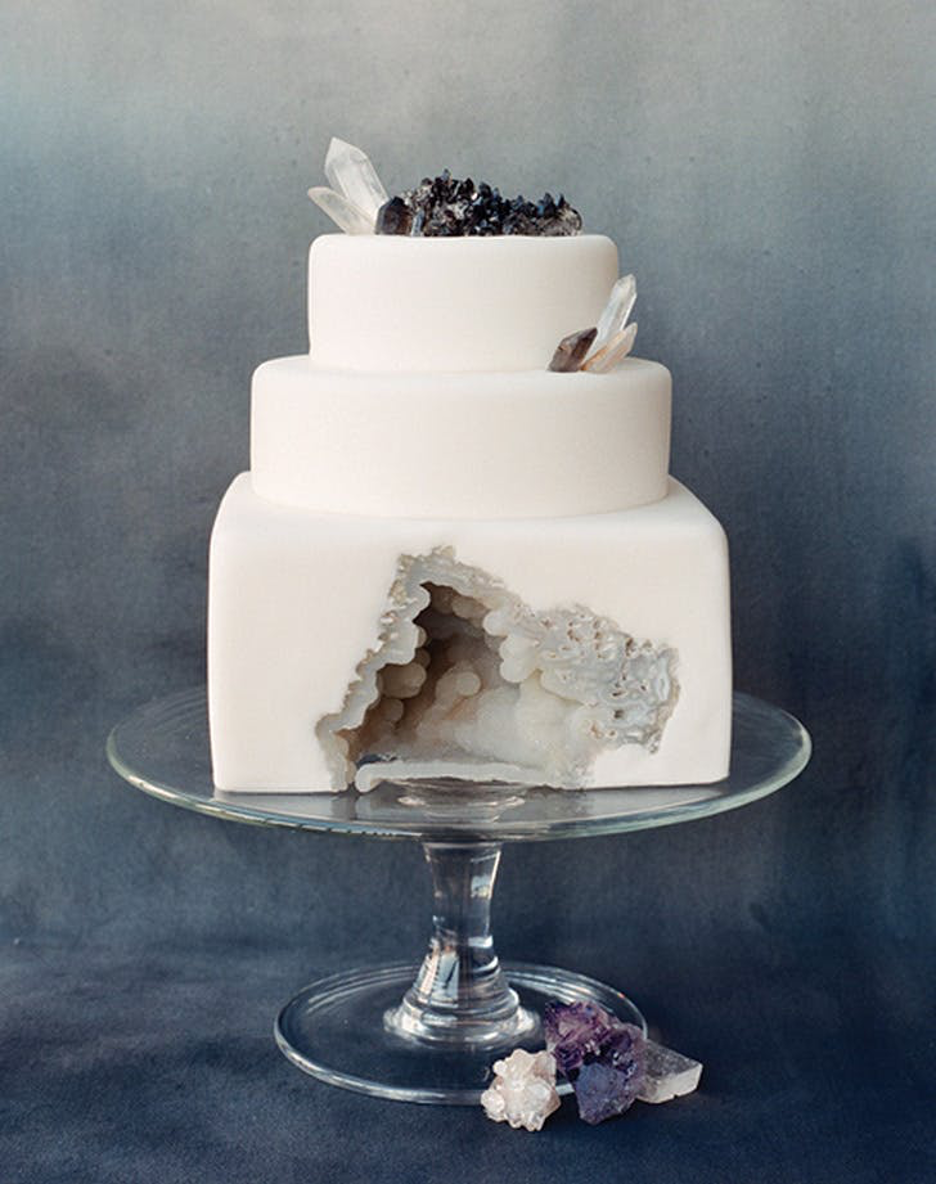 AMETHYST AND GOLD
A royal purple is going to give of the rich, royal vibe and the added shine of gold leaf is going to make this wedding cake a bit more formal and timeless. This cake it is perfect for couples that are going for a more of a traditional and classic wedding.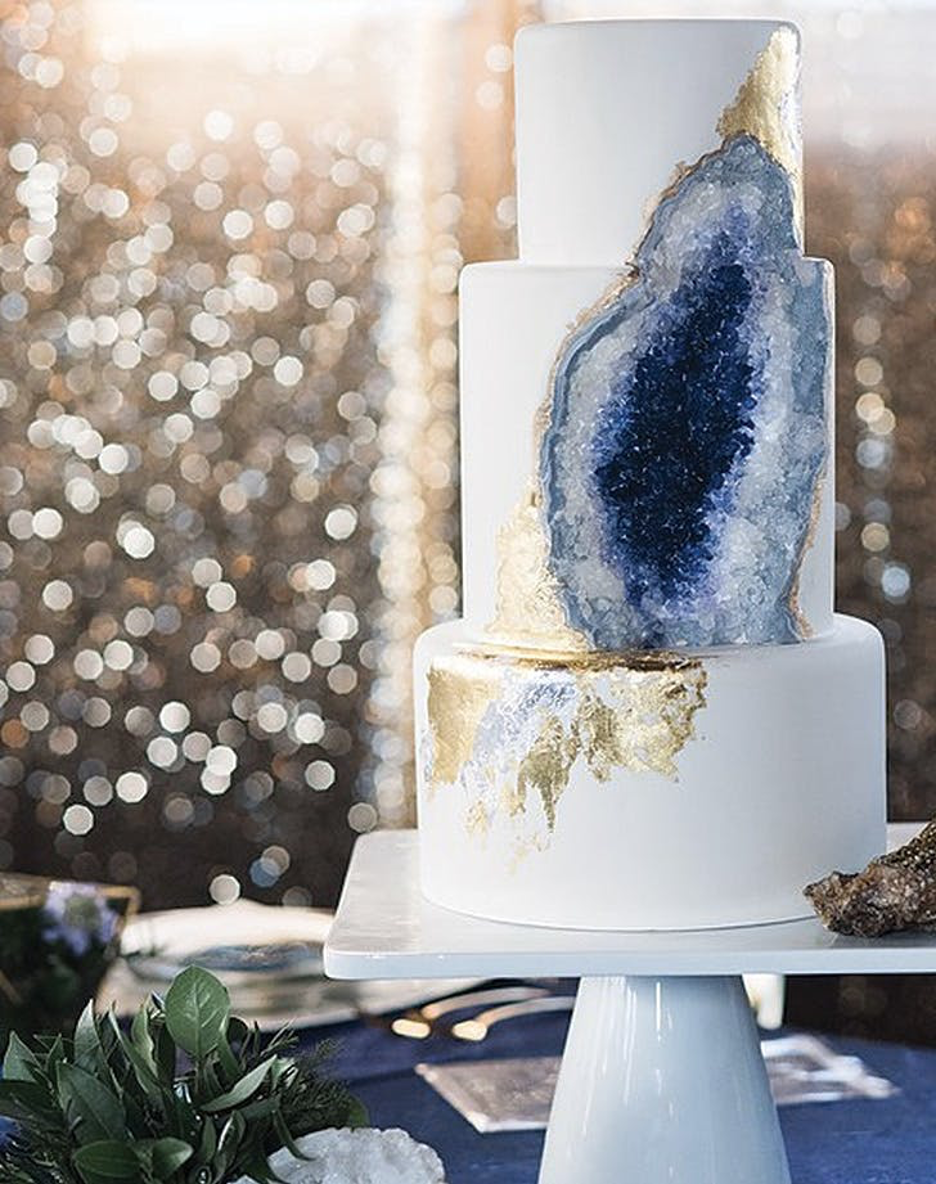 ROSE QUARTZ AND AGATE
Lighter colors of the geodes are equally beautiful and mesmerizing as the deep and dark colors. Peach and pink swirls wrap and the rose-quartz-colored geode cake is going to look like it has some movement. It will work perfectly with the lighter wedding themes. (rustic wedding theme, boho wedding theme, classic wedding theme, etc)