If you're lucky enough to be having a destination wedding married in a hot country, you are bound to have a bit of a different dress-shopping experience than other brides. A destination wedding requires a beautiful gown, but it has to be destination-wedding-appropriate! To help you out during this journey, we have prepared a list of our top picks and some of the most beautiful destination wedding dresses. This list will get you inspired and in the mood to get married at the beach!
Romantic Two-Piece Destination Wedding Dresses
Two-piece wedding dresses are definitely unique and different, and they will definitely have all of your guests talking about your look! Two-piece wedding dresses are also breezy and light, which makes them much more comfortable to wear during your destination wedding (which is bound to be hot). This wedding two-piece set is the epitome of effortless style, and it is going to pair beautifully with a simple veil or blusher.
Another big plus is that, if you want to, you will be able to wear both pieces in your everyday life, long after the wedding is done. The pieces are simple and chic enough to be worn outside of the wedding setting.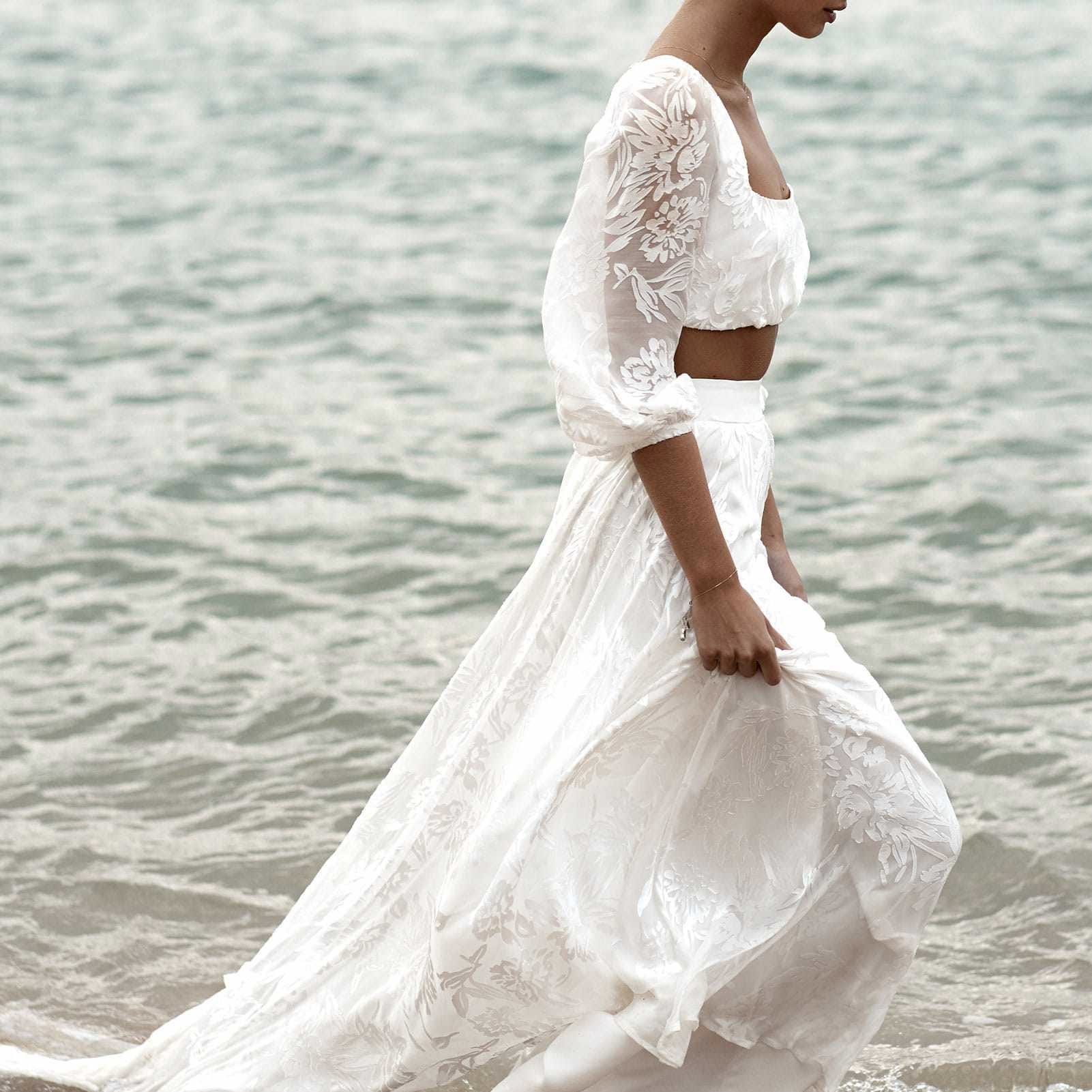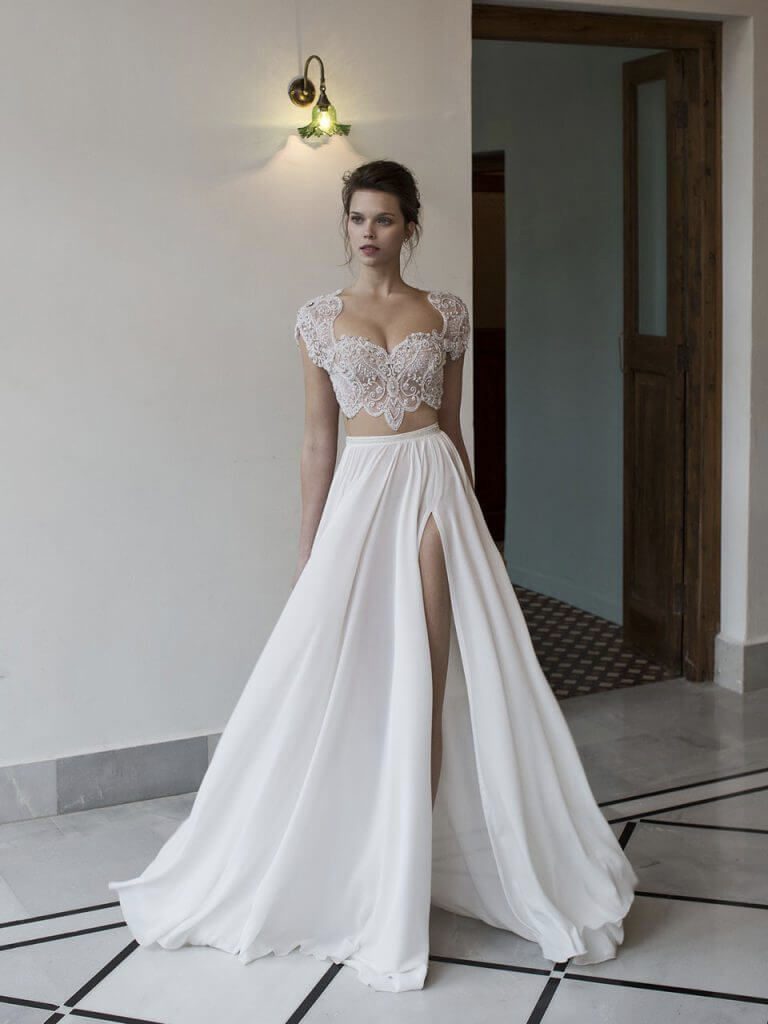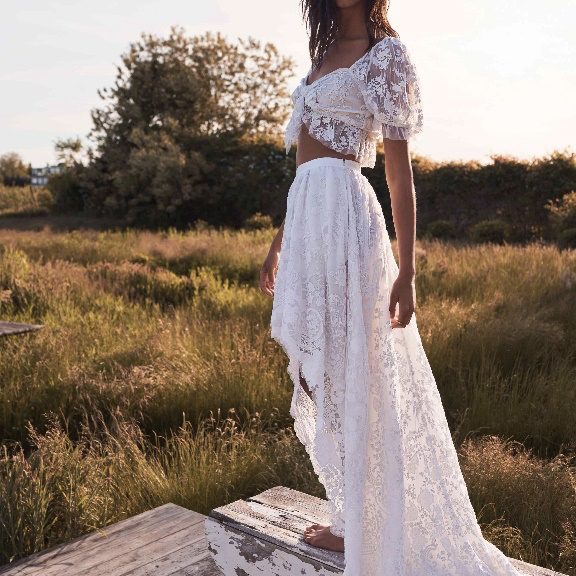 Bohemian-Style Destination Wedding Dresses
Rich in romantic details and lace, bohemian wedding dresses are going to be a stunning option for the brides that enjoy the bohemian look and vibe. Bohemian-style destination wedding dresses will go beautifully with vintage-inspired accessories, barely-there makeup, and some beach-appropriate strappy sandals.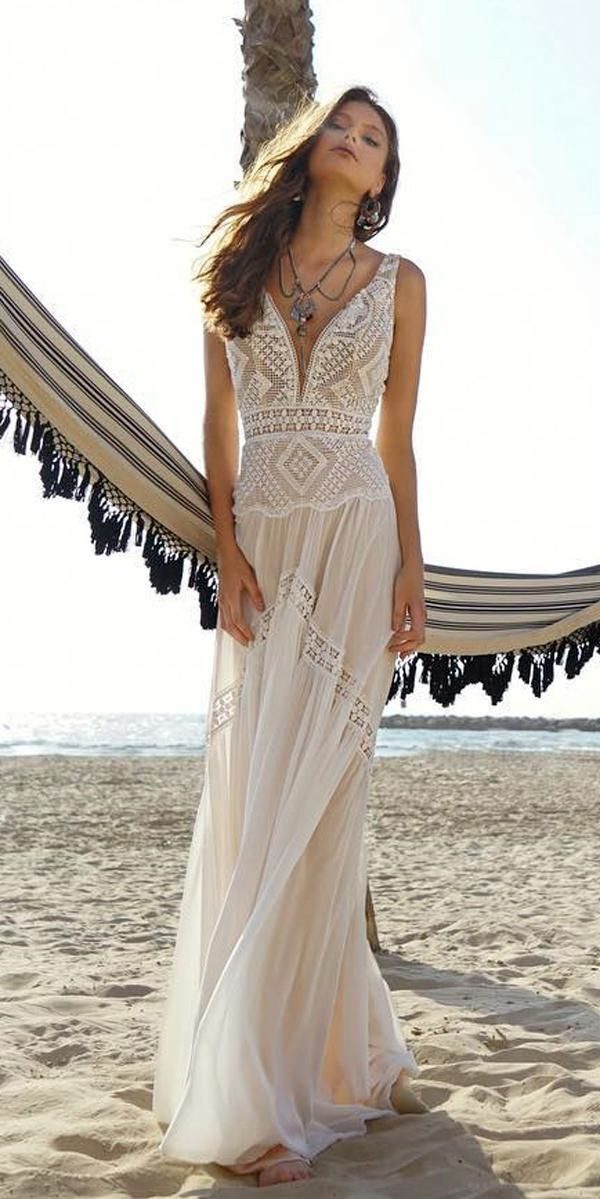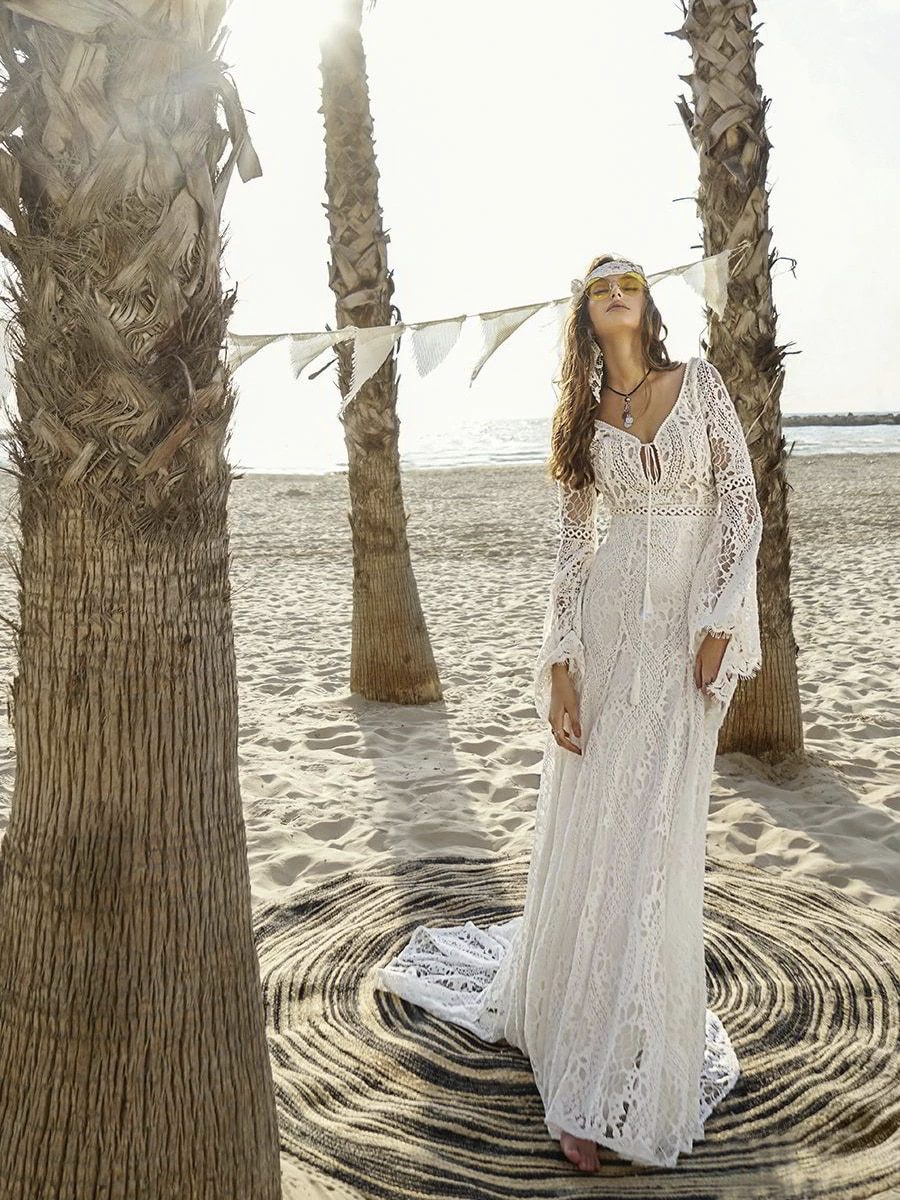 Printed Destination Wedding Dresses
Printed wedding dresses are definitely an outside-of-the-box option, but they are perfectly appropriate for the destination wedding! Make sure that the dress is breathable and comfortable, and that the print is appropriate.