Your wedding is very likely to be the biggest party you will ever throw, which is why some couples decide to go all out and make it bigger than life, as people say it. One of the most fun parts of planning a wedding is putting together the theme, style, and décor that suits your style, flower arrangements included. Your centerpieces are going to play a major role in adding a personal touch to the ambiance of your reception, and floral arrangements are always a major focal point during any wedding reception. If you want to make sure that your centerpieces are going to make a lasting impression on your wedding guests, going tall is always a good idea. To get you inspired, here are some of the most gorgeous tall wedding centerpieces.
Tall Bohemian Wedding Centerpieces
Gorgeous, tall, bohemian wedding centerpieces are going to look amazing with a bohemian wedding theme, and they will simply fit right into the vibe and atmosphere. Tall, bohemian wedding centerpieces will also look at home in a fall wedding, especially if you decide to use deep, intense colors of flowers and leaves.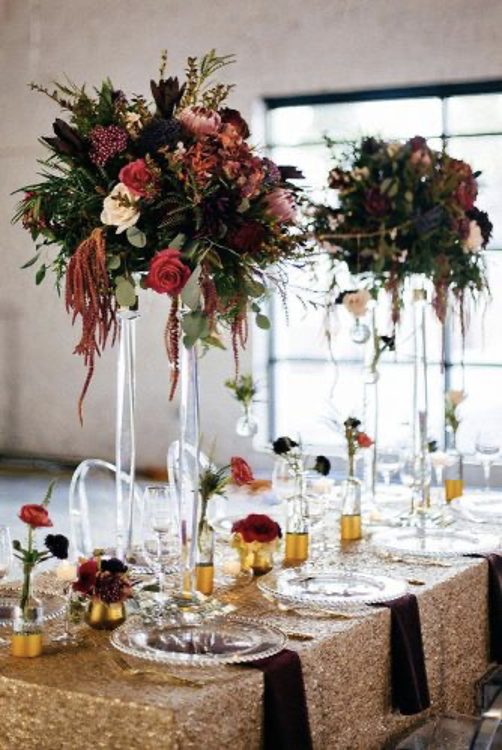 Budget-Friendly Greenery Centerpieces
Centerpieces do not have to drain your savings account, because there are definitely some amazing budget-friendly ideas out there. Amazing greenery centerpieces are going to be just as gorgeous as flower centerpieces, and they are very cheap to arrange.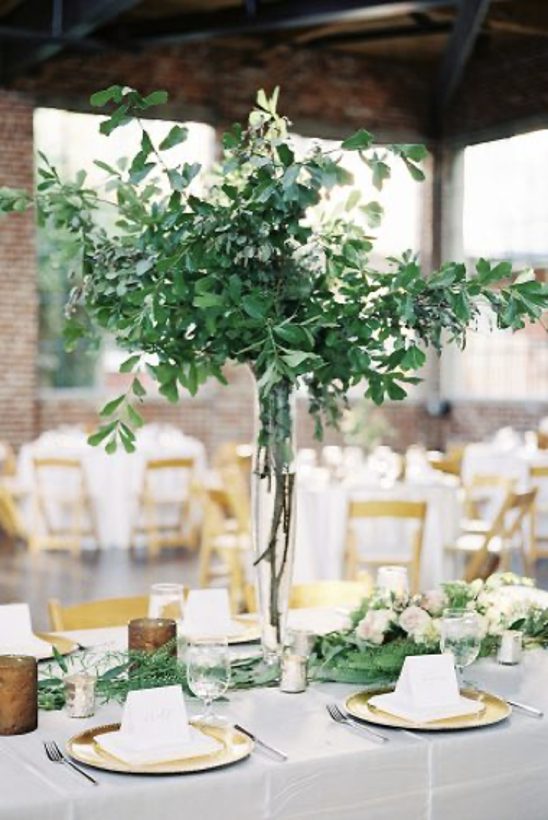 Beautiful Tall Candlesticks
Centerpieces do not always have to be in form of flowers; candles can be used as well, and they can look just as beautiful. Tall candlesticks will add a romantic and elegant note to your wedding décor and vibe, and they are going to fit in with any wedding theme you come up with. An important thing to note is that you need to make sure that candles are well protected and tall enough, to avoid any accidents.