Summer is an amazing season for flowers of all kinds and longer daylight hours, and it is also amazing for planning weddings! Weddings that are set in late spring and summer usually tend to bring us the brightest and boldest color palettes. If you are getting married in the summer, you are probably already choosing styles, colors, themes, and much more. To help you out, we have prepared some amazing summer wedding color palette ideas for every type of bride and every type of wedding! We can guarantee that every bride will be able to pick her favorite summer color below.
Gold and Blush
If you are looking for a dreamy and romantic color palette, light pink and metallic gold are the perfect shades for you. Since the palette itself is so neutral, it allows you to take risks in other design areas like textures or patterns.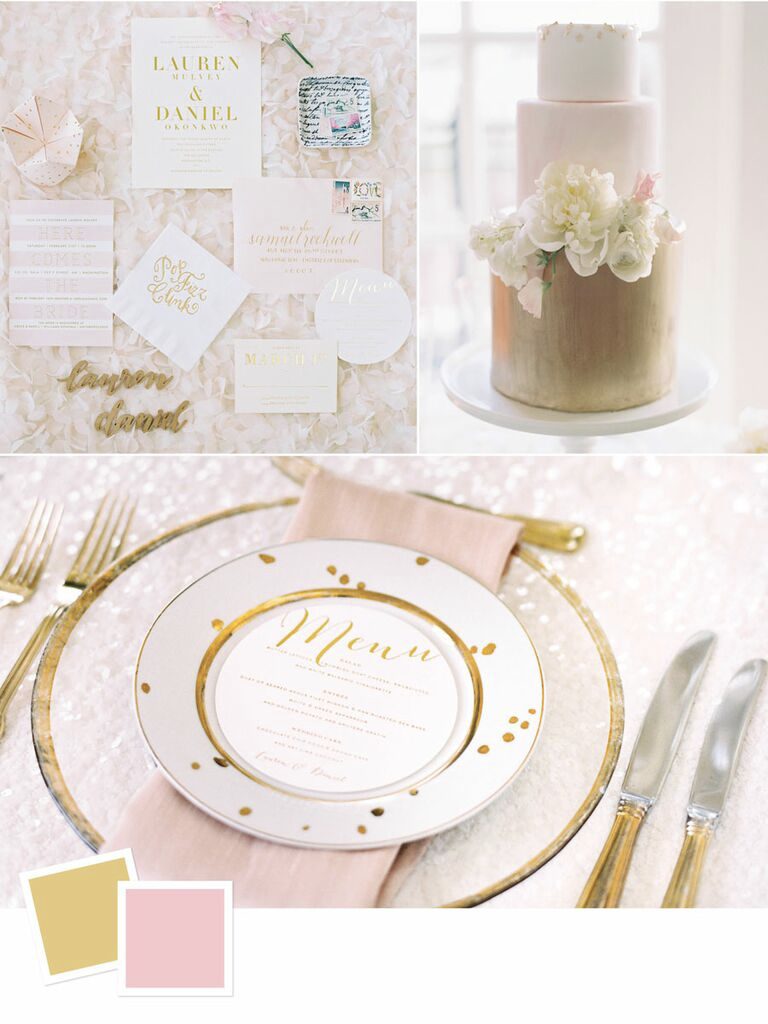 Poppy Red and Marigold
If you are looking for a bold and bright color scheme, you should go for shades that are either analogous (next to each other on the color wheel) or complementary (opposite each other on the color wheel). This will provide harmony for the eye, and you will not have to worry about the two colors clashing. A good example is a poppy red and marigold, which work beautifully together.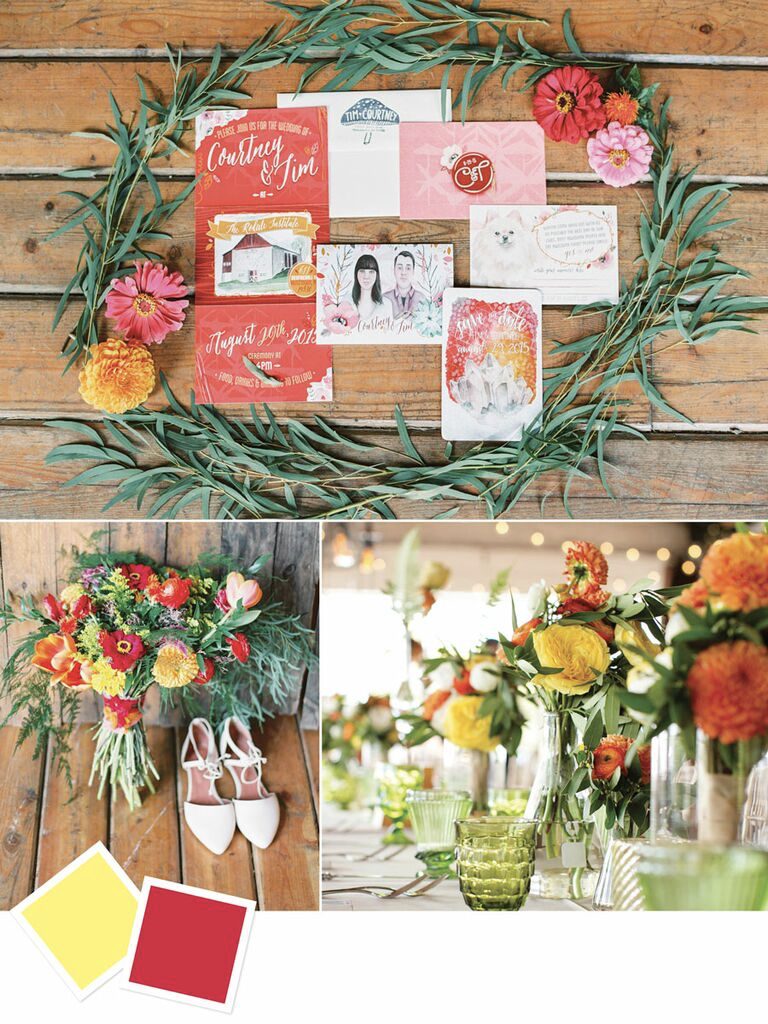 Fuchsia and Bright Blue
If you are looking to throw a vibrant summer bash, going with a shade of hot pink anchored with a calming blue is the perfect choice that will bring life and color to your wedding reception. Adding a modern twist to the graphic on your stationery is also going to be an amazing way to introduce this bold color combination, which can be later carried through the rest of your wedding on ceremony decoration, such as the reception menu and cocktail napkins.