Of the myriad wedding hairstyle ideas floating around on all of your social media accounts and inspiration boards, half-up half-down wedding hairstyles are the ones that you should definitely pin, screenshot and save. Modern, romantic, and unbelievably pretty, half up half down hairstyle is one of those hairstyles that will forever be in style. Most of us wear our hair down on a daily basis, so a lot of times a full, fancy updo can take you out of your comfort zone. If you want your hair to be lush and flowy around your face and shoulders but you still want the key pieces out of the way so you're not fussing with it throughout the day, half-up, half-down wedding hairstyles are that great compromise.
While there are so many different ways to interpret the half updo to make it fit your wedding aesthetic, personality and hair situation, there is still a timeless appeal to it. One thing is for sure: you will not regret having your hair half up half down once you look back at your wedding photos in 25 years.
Sweet Spirals
We love the honey highlights in this hairstyle that add some extra brightness and dimension to the style, as well as the waves that make this wedding hairstyle look like waterfalls of honey down the bride's shoulders.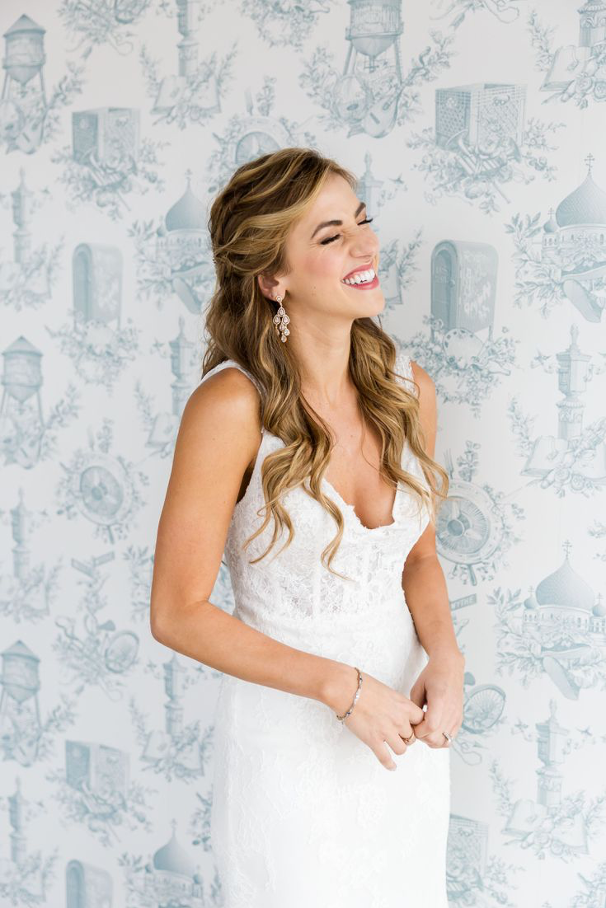 Effortlessly Chic
This wedding hairstyle is effortless and gorgeous, and doesn't it give you beach wedding vibes? It certainly gives beach wedding vibes to us, and we simply adore the unexpected sexiness of an unfussy 'do.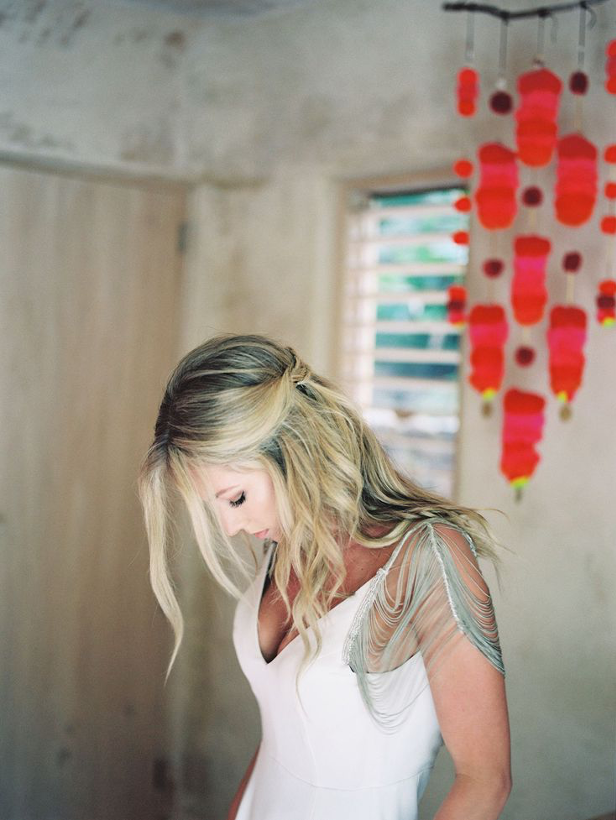 A Floral Affair
A half-up, half-down wedding hairstyle doesn't have to be simple and clean; you can also make it bloom with some of the most beautiful florals that work with your wedding theme. You can nest the blossoms directly into the securement of the hair, completely masking it.