Every woman wants her bridal look to be unique and her own, and that goes for everything, from her dress to her bouquet. And yes, the look includes the hairstyle. However, if you have you ever tried to keep thick, long hair in an updo, you know how tricky that task can be. In fact, that is why wedding day hairstyles can be hard for brides with long hair. Luckily, there are so many options beyond the basic bun that'll let your long hair shine on your wedding day.
Braid Crown
If you have planned an outdoor wedding, this hairstyle is perfect for you and the occasion, because it is going to give you that fairytale feeling. You can also add some greenery sprigs into the braid to make it even more like a fairytale.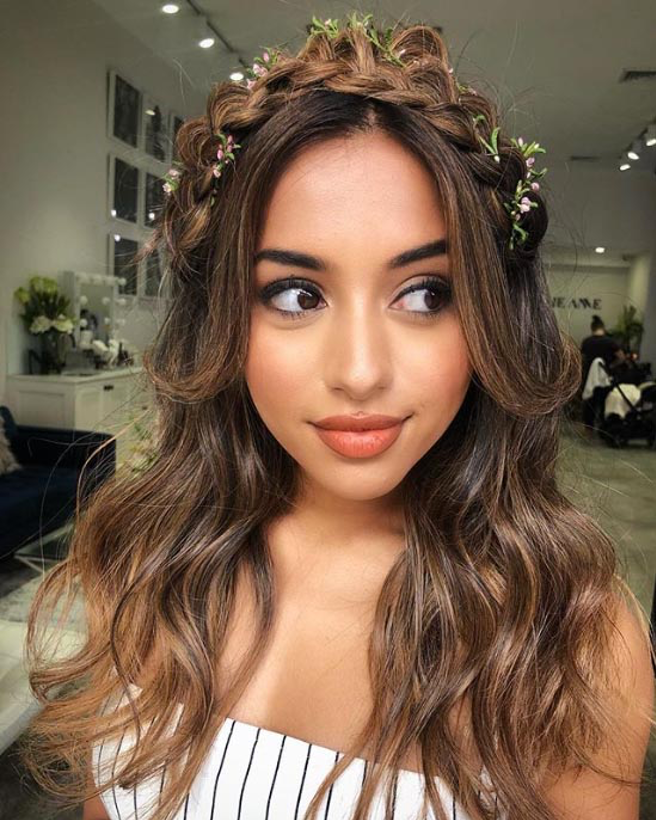 Topsy Low Ponytail
This hairstyle is girly and fun, and it is perfect for a boho bride that wants to keep her long hair in place but still wants the hairstyle to be playful. The ponytail is made up of little ponytails that have been turned inside-out.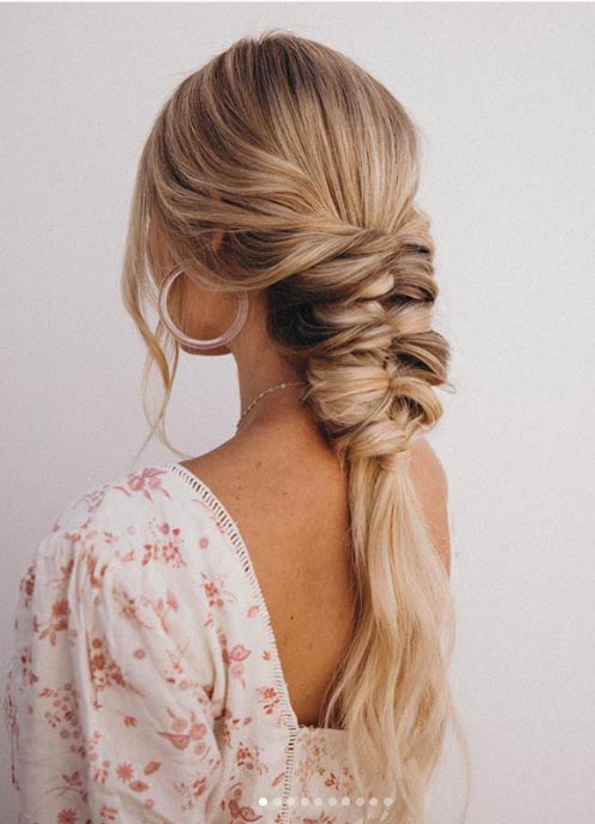 Brushed Out Relaxed Waves
Trying to pull off waves can be a bit hard because they will fall apart unless they are relaxed (more on that later) or thoroughly brushed out. You can even accessorize it with a modern tiara or some other headpiece. This look is very elegant and simple, and it will work with any type of dress.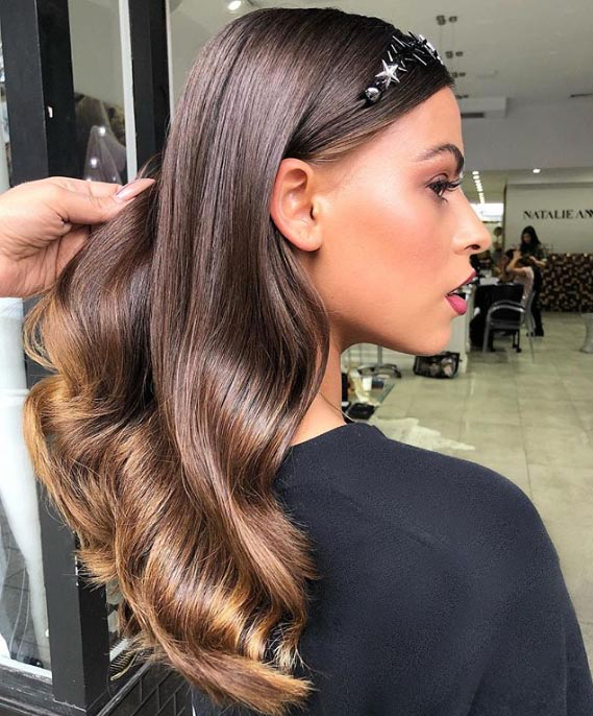 Braided Half-Up Style
This hairstyle is perfect if you want to capture that "perfectly imperfect" and "a bit messy but still gorgeous" bridal look. Also, a few sprigs of baby's breath are going to elevate it to a whole another level.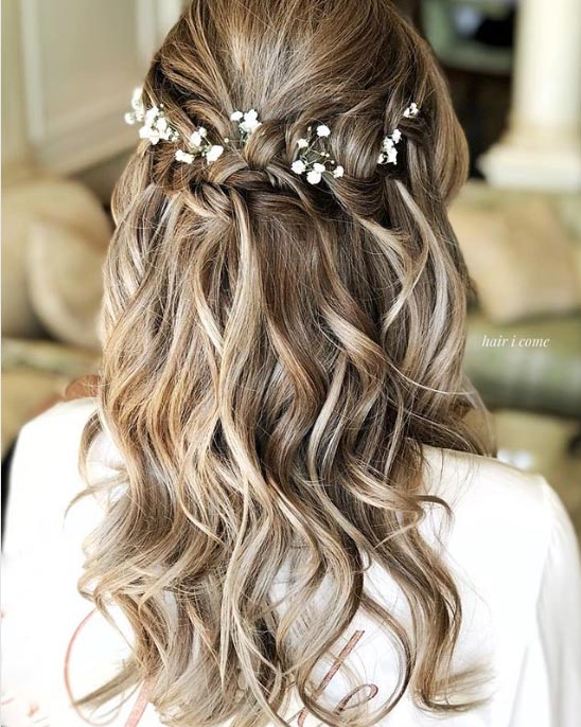 Relaxed Waves and A Sparkly Tiara
The loose waves are very on-trend, and a tiara that never goes out of style will make them even better. Loose waves are easy to maintain with long hair, and they will stay in place for more extended periods of time. Even if they loosen a bit more, it won't look weird because they are relaxed, to begin with.