There are so many great places and opportunities to take your Los Angeles Wedding Pictures. However, today we're going to show you a few new places you may or may not have heard of before. With that being said, these places are private and need to be reserved for your wedding picture needs! Furthermore, let me show you what you're missing out on! Keep scrolling….
Los Angeles Wedding Pictures
Sky Studio
Brides are falling in love daily with this perfectly lit, dramatic, and architecturally lit penthouse. Make the Los Angeles skyline our wedding photo backdrop! With 30-foot tall windows on 3 sides of the room, the display of views is superb. Additionally, the polished concrete floor gives that modern appeal for the minimalist in you. Not to mention, Sky Studio is also one of our estates that hosts wedding events such as, the ceremony, the reception, and other parties you may be planning. Check out how other brides have brought this venue to life for their wedding!
The Concrete Loft
Sitting on the outside of Los Angeles looking in, the Concrete Loft features amazing lighting during the day, and a view of the city-lights at night. The dramatic floor layout is great for the ceremony, reception and the other festivities of the big day. In fact, if you're planning an intimate reception with 100 of your closets' friends & family this is the perfect venue for you. Have a look at how other brides have shot their wedding pictures here..
Love & the City
This romantic New York styled penthouse has sweeping views of LA's inner city. With features such as spiral staircases, European red brick walls, dark hard wood floors, a private rooftop, and large rounded windows. Taking your wedding photos here is a luxurious experience and one you won't want to pass up! Here are a few examples of how other brides have shot their Los Angeles Wedding Pictures here!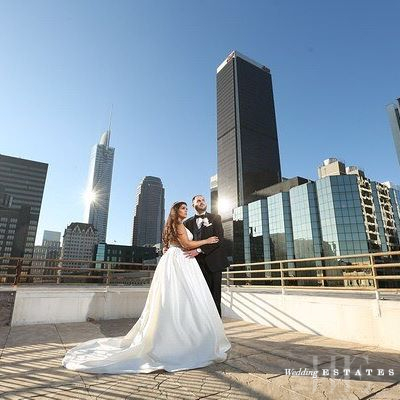 These beautiful places are all available for your Los Angeles wedding pictures. Interested in booking? Click HERE to book your photoshoot venue today!