Rustic weddings are one of the most popular types of wedding. A lot of couples decide to have their wedding on the ranch, on the farm, on the barn. Even if you don't have your wedding in places like these, you can add rustic touches to the wedding held in other places, too, because the rustic decor is cozy and cute. If you are getting ready for a rustic-inspired wedding, you need rustic decor, but you need the rustic looks, too! Today we are going to discuss rustic groom attire, and maybe you'll find your perfect look here.
Jackets
We admit that looks with jackets aren't that popular among rustic groom. But, that just means that you are going to look unique in it! In order to look rustic and relaxed, you should pair a jacket with some casual jeans. You also have the option of wearing a relaxed boho or rustic jacket, for example, of tweed. Wearing a vest with this look is completely up to you. Vests are going to add an additional layer if it's cold outside or texture. If you are having a ranch wedding, wear a tie or bow tie, and add a hat.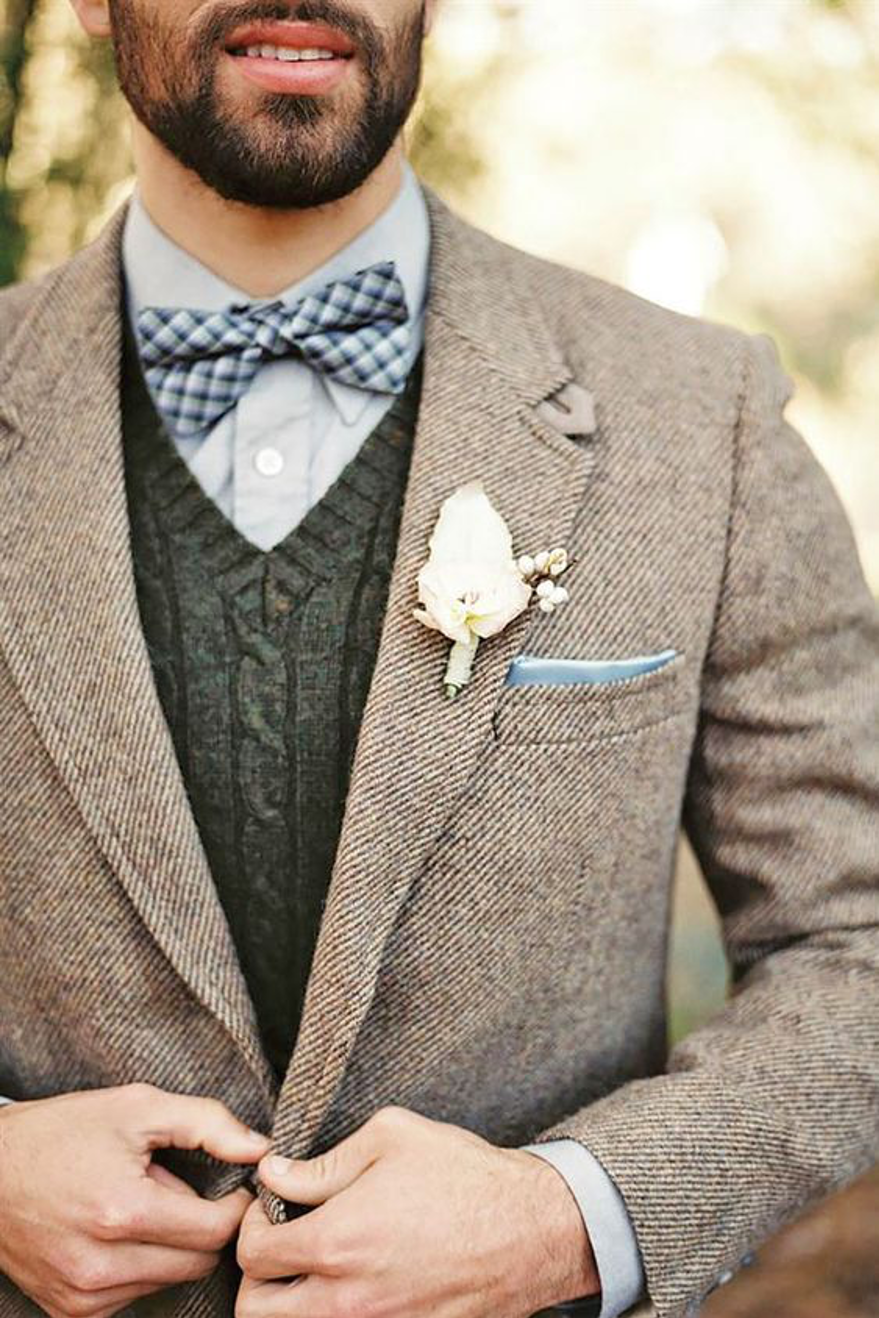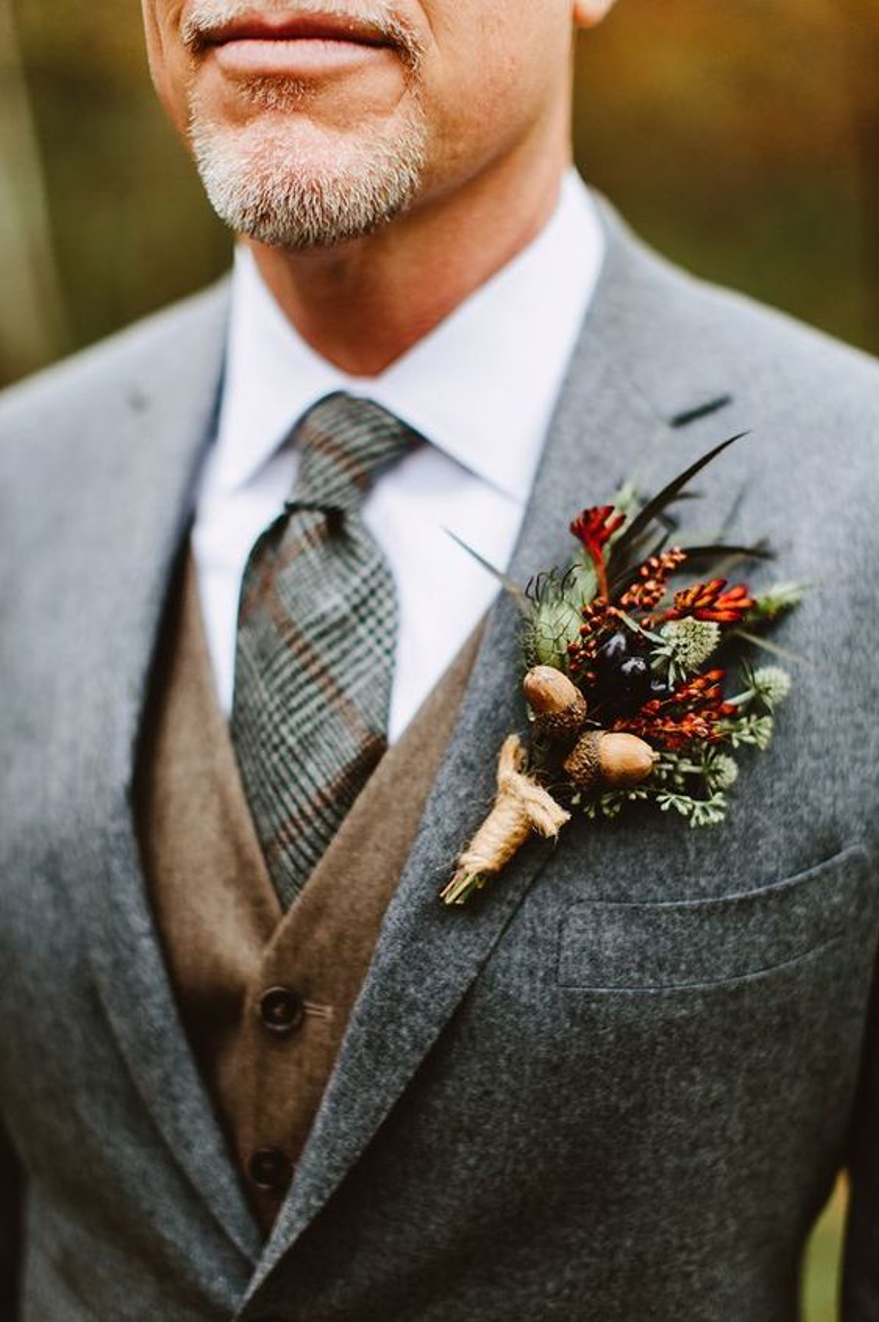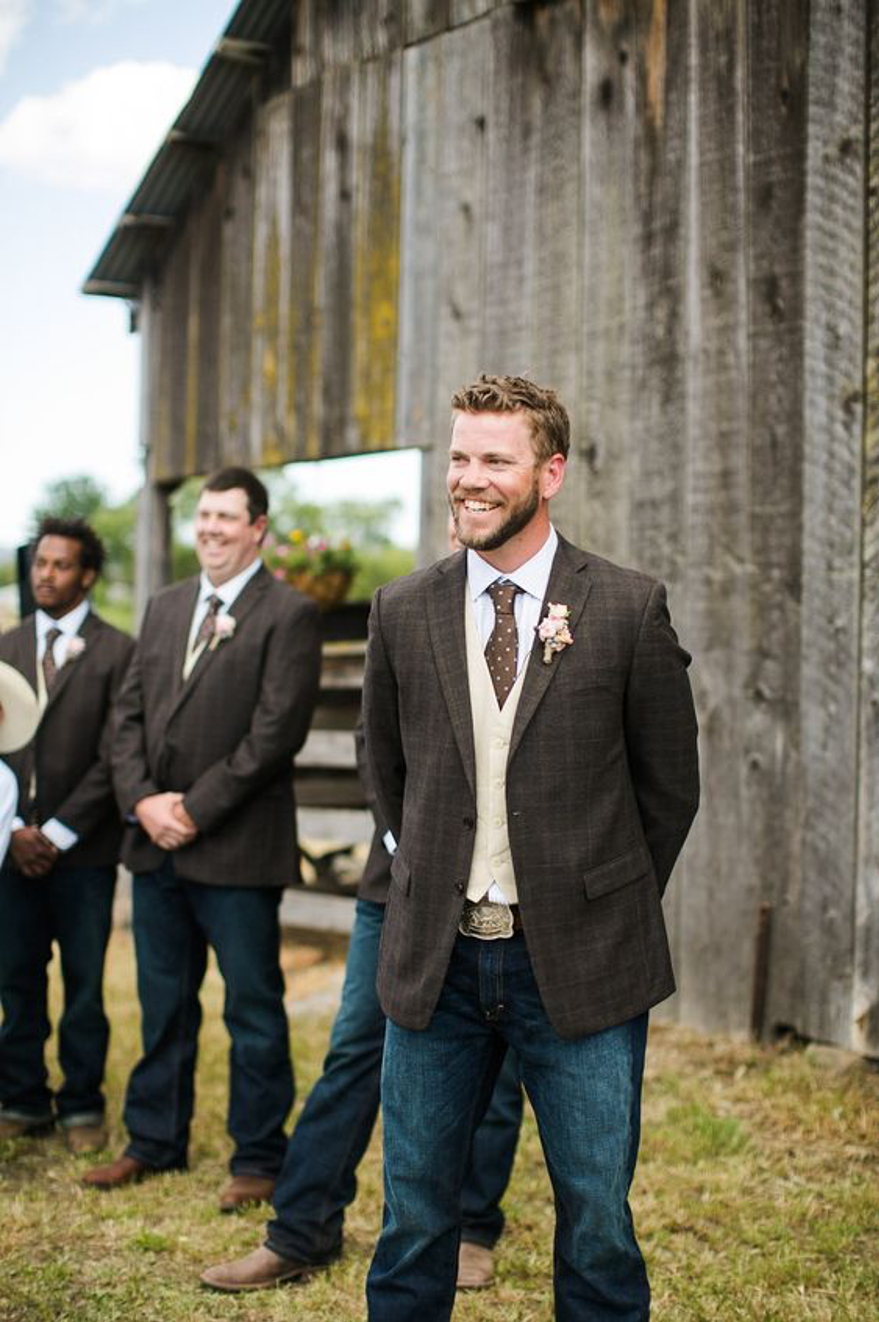 Vests Are Still in!
Because vests create that relaxed look and shape and highlight the man's figure beautifully, they are extremely popular for rustic outfits. You should firstly choose pants that you like and that suit you well, and then add a vest in a coordinating color. Finish a look with a tie or a bow tie, and you are good to go. In case you feel like your attire needs dome prints, you can add them through a tie, bow tie, or a shirt.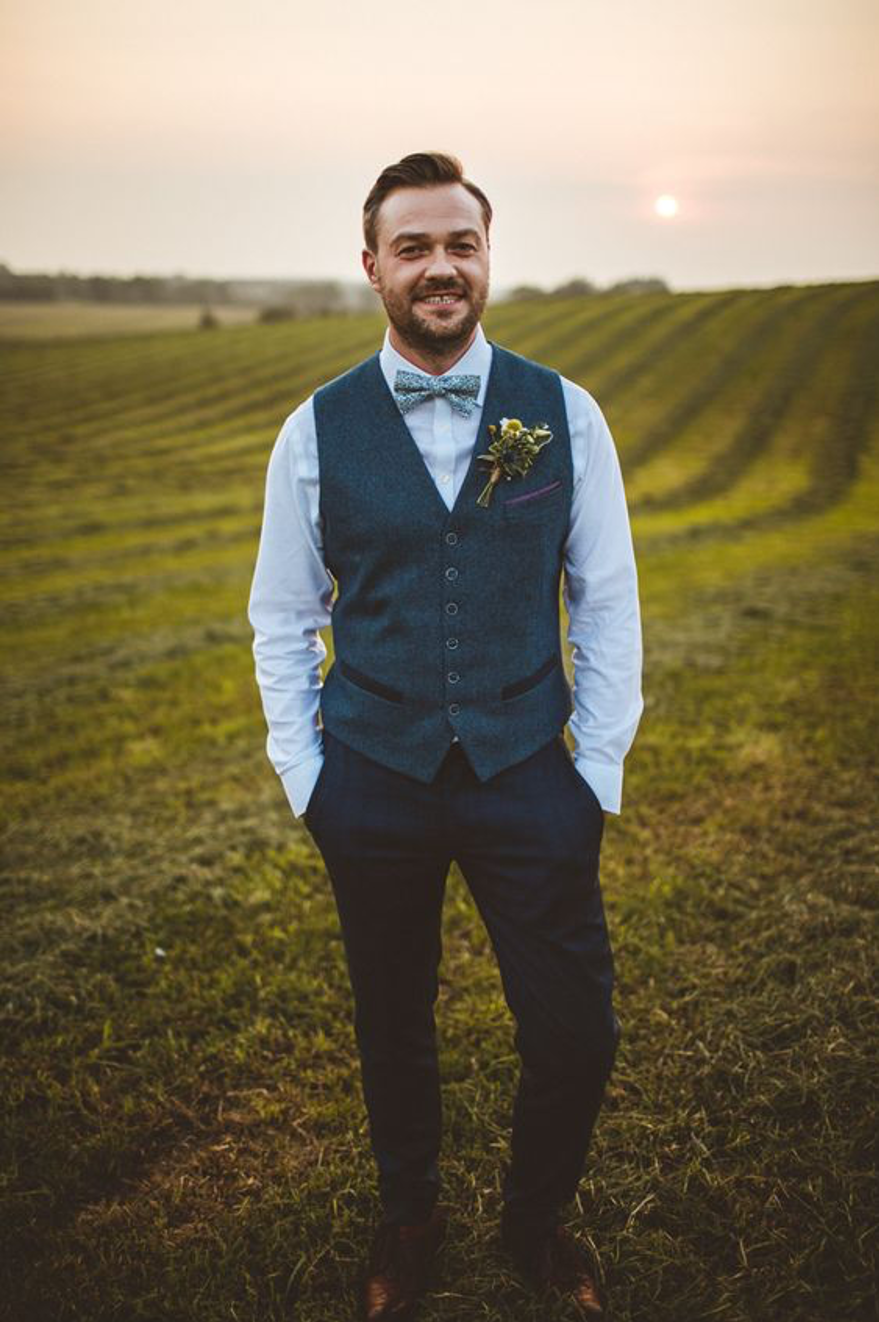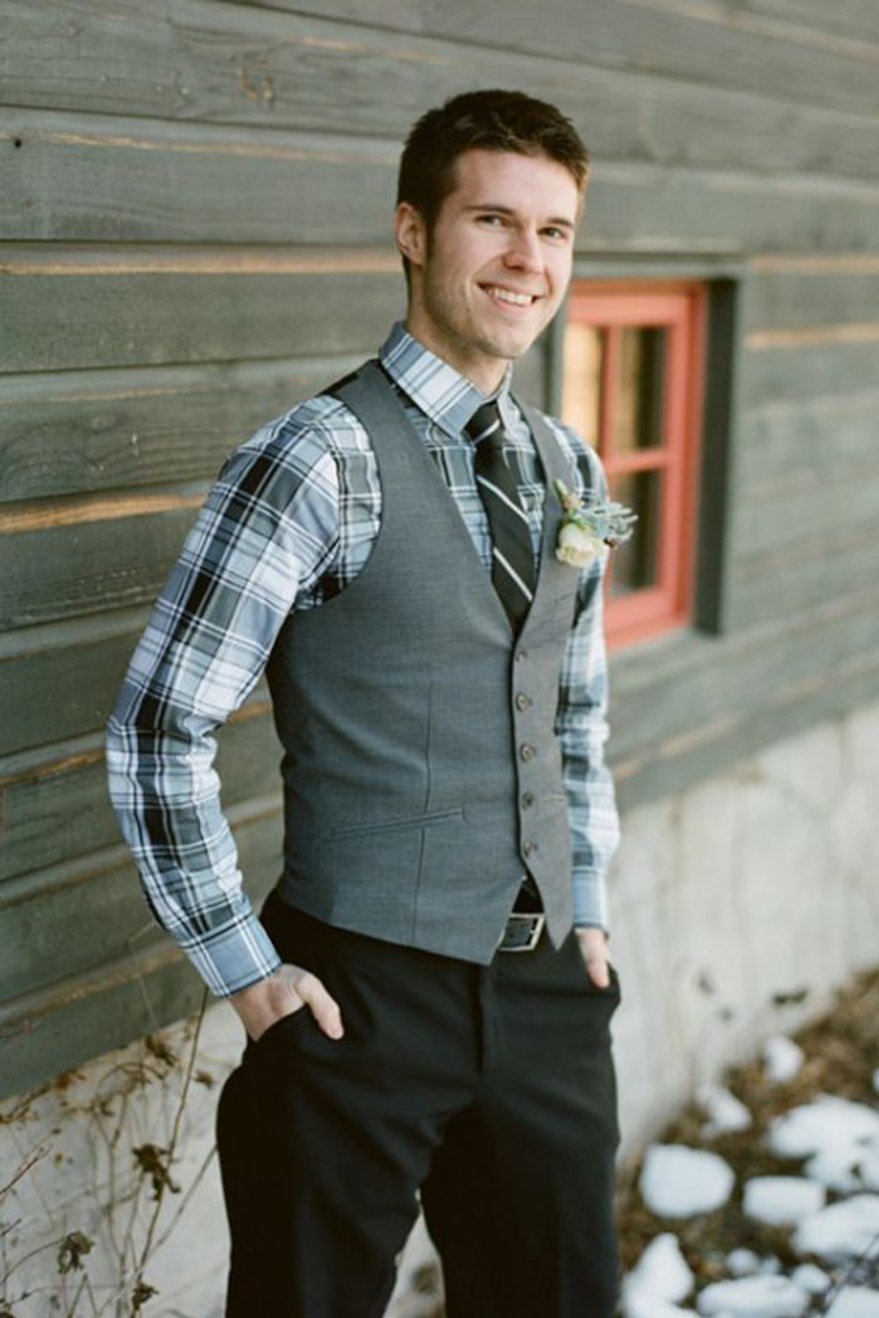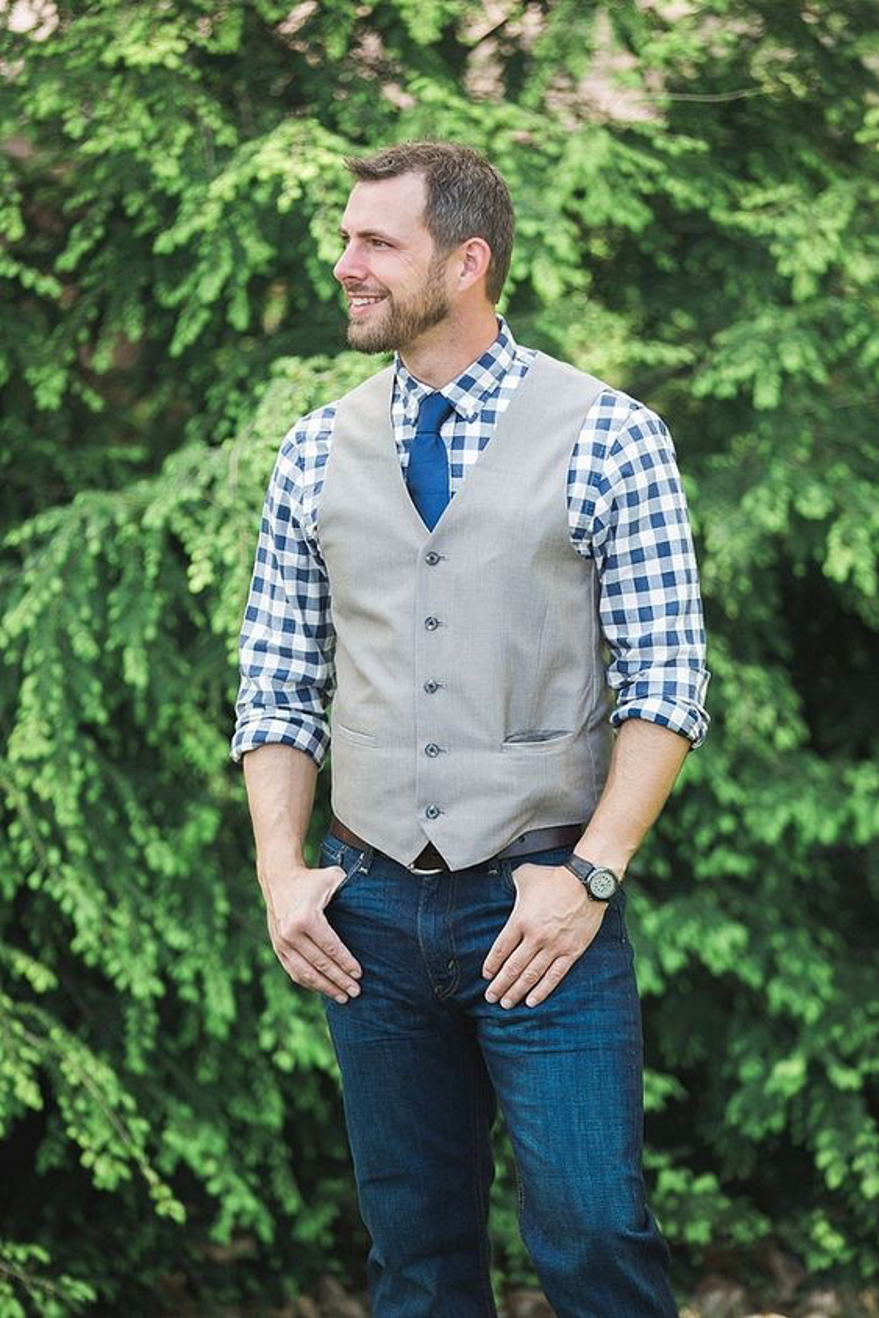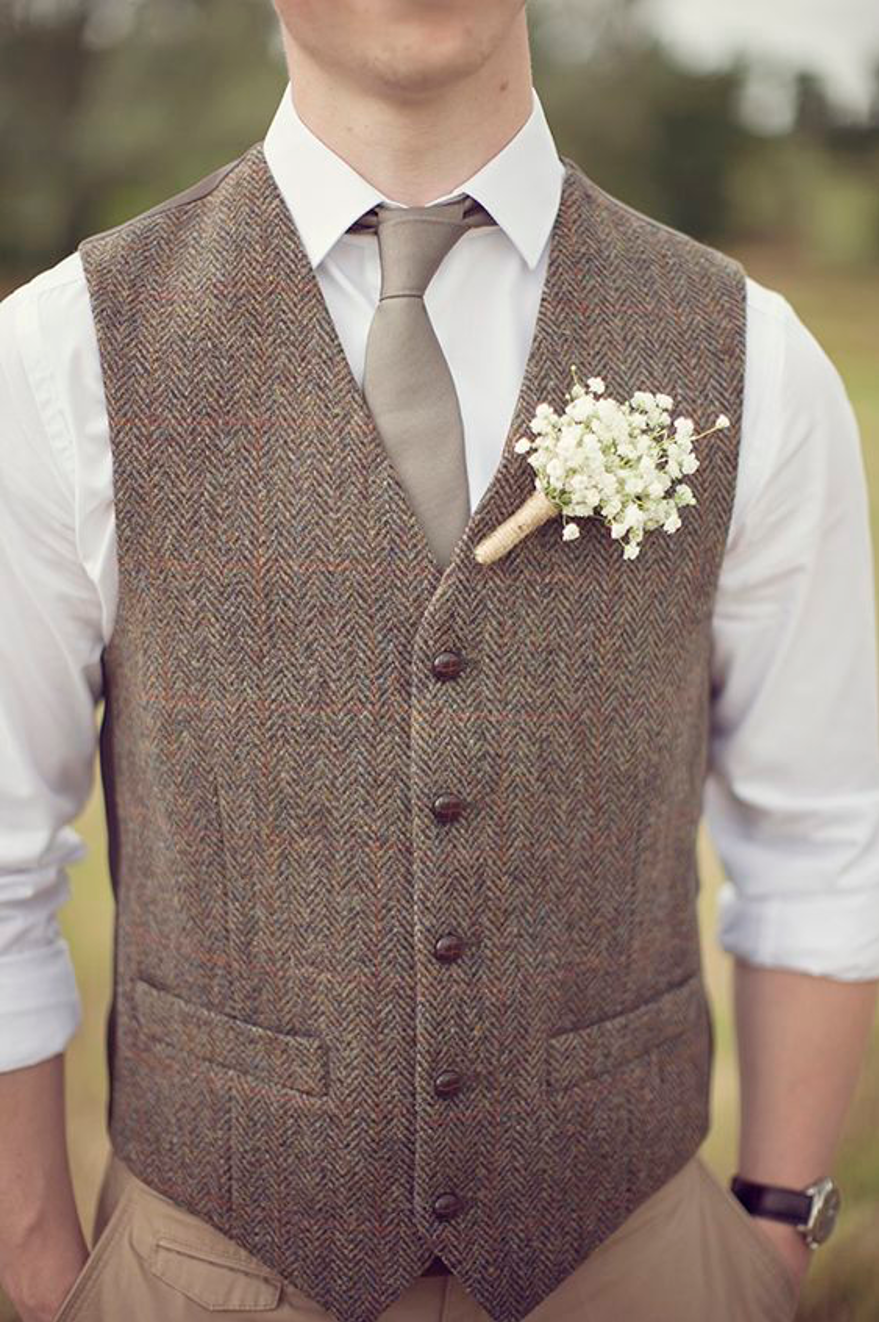 Mix It Up by Adding Suspenders
An outfit with suspenders is a no-jacket look, and it has been very popular for a few years now. The structure of the outfit is the same, and it includes pants, a white, suspenders, shoes, and a bow tie. If you want to personalize the look, even more, you can try wide or thin suspenders, suspenders of leather and suede, colorful and printed suspenders, and a matching tie or bow tie.