There aren't many details and information that needs to be put on the formal save the date envelopes, but there are definitely a few rules that you need to follow when it comes to addressing them. We are presenting a complete guide, that will make this part of the wedding preparations easy.
WHAT TO INCLUDE ON SAVE THE DATE CARDS?
There are some things that you must provide in a formal save the date card, otherwise it is useless. These include:
Full first and last names of the bride and groom
A formal request to "save the date"
The date of the wedding
A place where the wedding will happen
Of course, you can add whatever you like. Some people add Bible verses and some add their favorite quotes. That is up to you, but be sure to not forget any of the information listed above.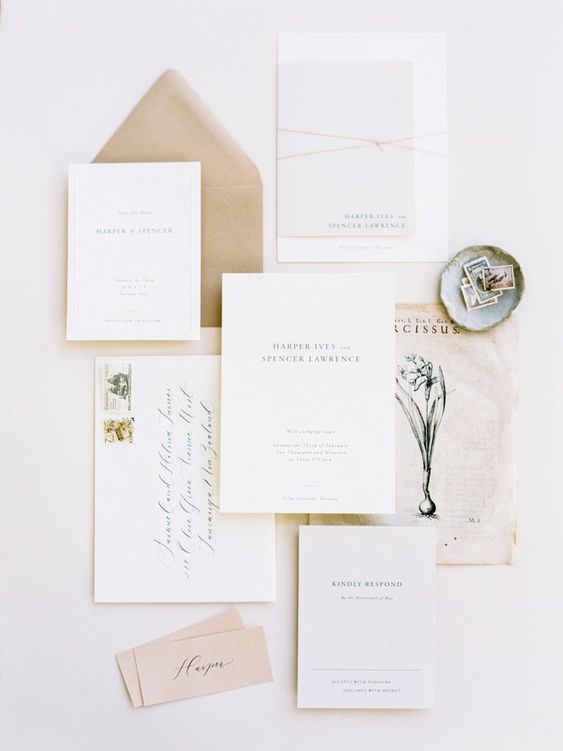 HOW TO ADRESS THE SAVE THE DATE CARD
Depending on who you are sending a card to, you will address it differently. Here are the rules:
Ms. First name Last name.
Mr. First name Last name.
Use the formal Mr. and Mrs. His name Last name.
Married Couples with Different Last Names
Mr. His name Last name and Mrs. Her name Last name
Start with the father and mother, following the same format mentioned above. For children, simply add their first names.
Mr. and Mrs. His name Last name.
First name, First name, and First name
WHEN TO SEND WEDDING SAVE THE DATES?
It is the best practice to send out the save the date cards as early as possible. That means that, as soon as you pick the time and the date and book the venue, you should send them out.