If you are a petite girl, you probably know the struggle of trying to find clothing that fits you. You have the choices of a few petite fashion designers but definitely not enough to offer you diversity, and you could get by with certain styles of regular sizes, but they will very likely require a trip to the tailor. And, of course, every petite woman has picked out a few things here and there in the junior department.
Given how difficult it has been for petite women to find regular clothes that fit them, it is not surprising that finding the wedding dresses for petite brides is not an easy task.
If you are searching for the perfect petite wedding dresses for short brides, either for yourself or someone you are close to, this is an article for you. Here are some of the wedding styles and silhouettes that are going to look amazing on petite brides.
Simple A-line
A-line dresses are ideal for petite brides because they hug the hips perfectly, and they accentuate the waistline of the body. Like the letter A, this style has the look of a tightened hip line that gradually broadens all through the ankle. This style a classic wedding dress suitable for a traditional ceremony at the church or a casual ceremony, and really, it works for any other type of wedding settings too.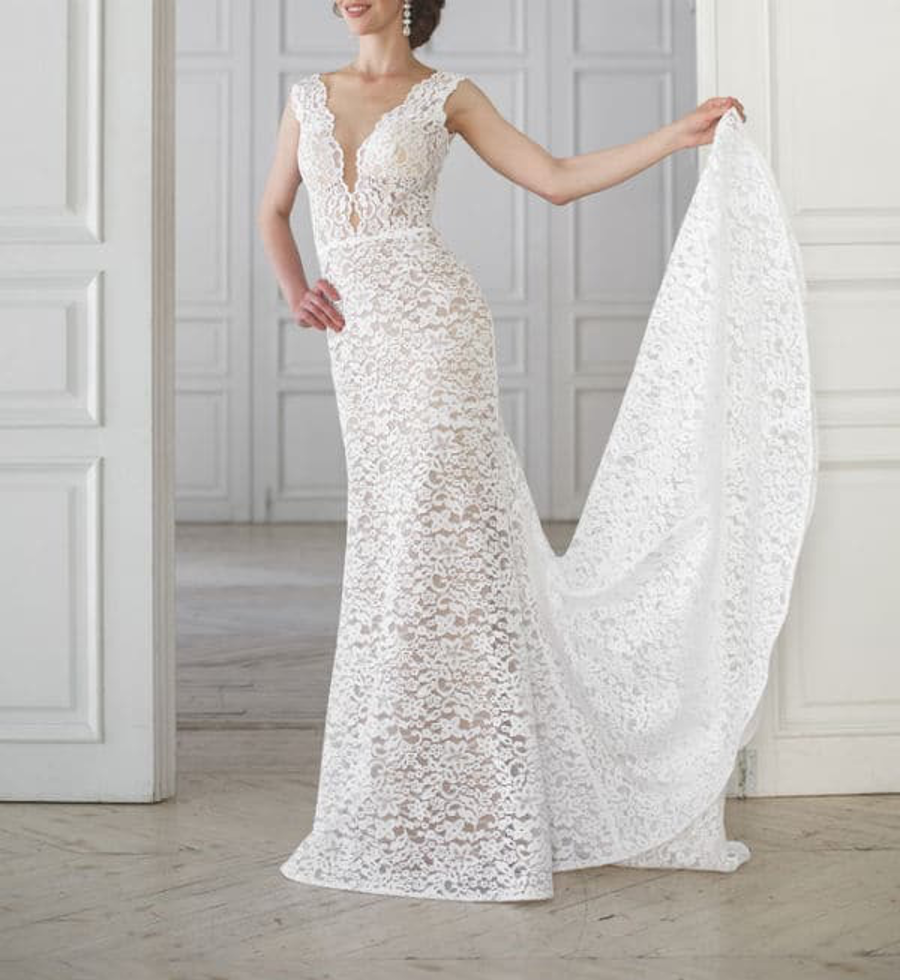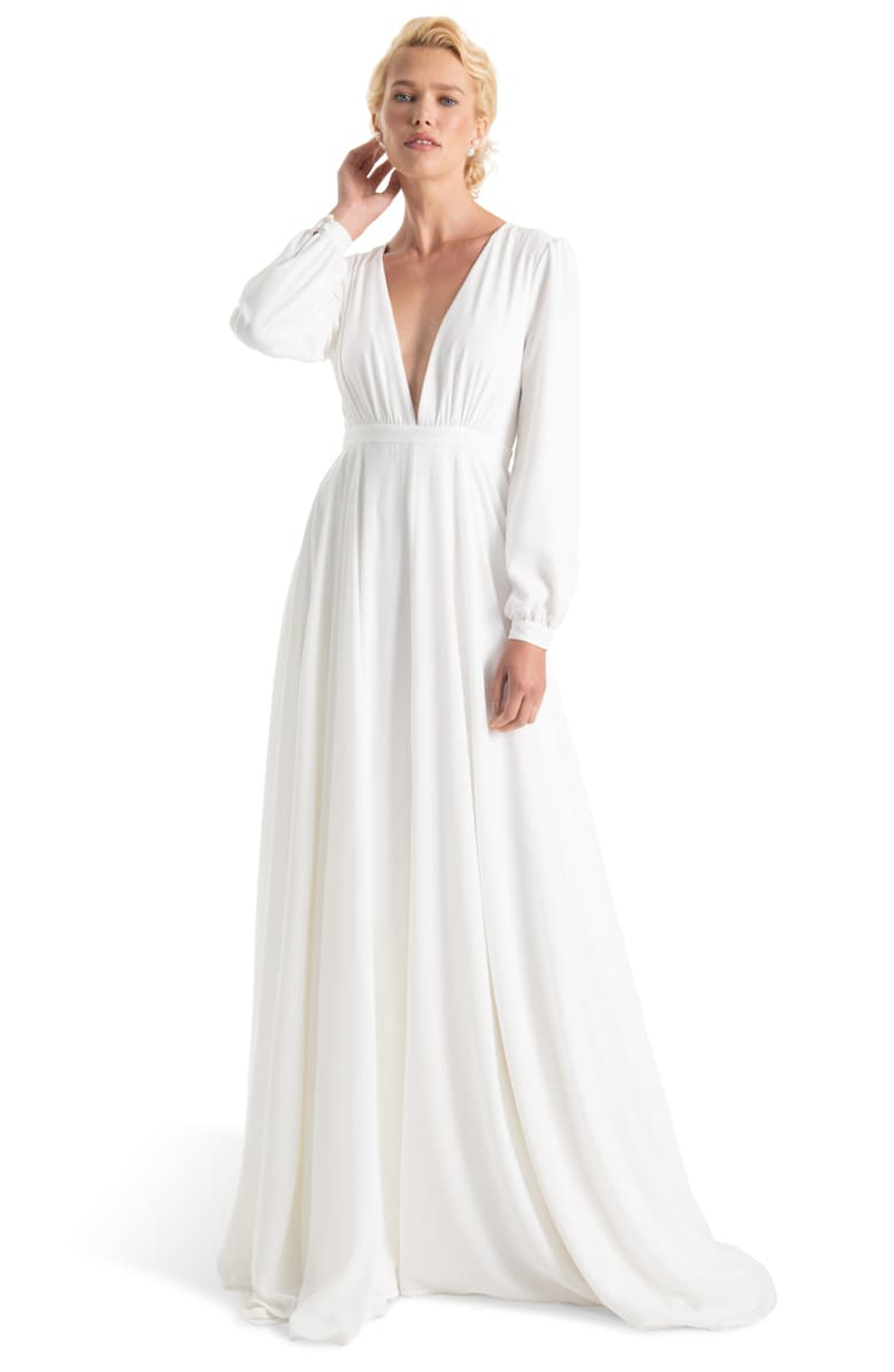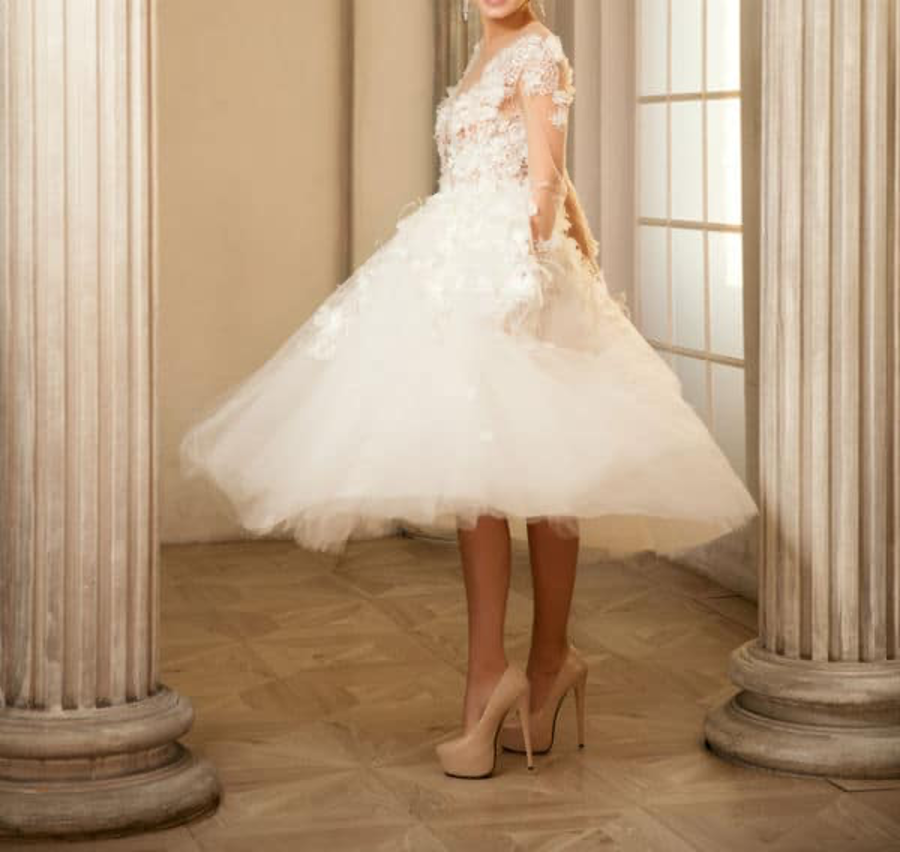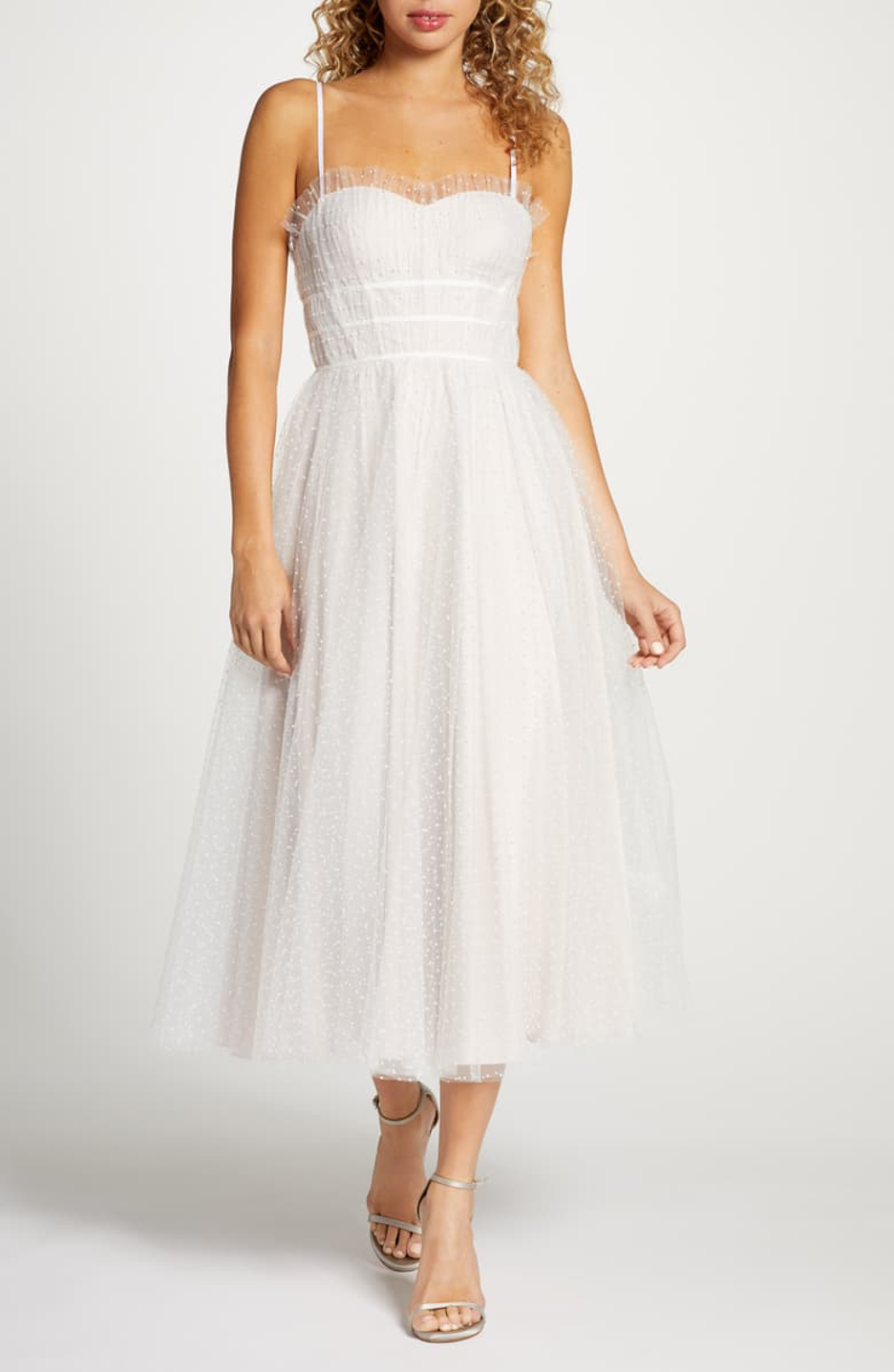 Short style
If you want to opt for something different than the traditional wedding gown, you should definitely go for a short wedding dress. Short dresses are one of the most obvious choices for petite brides because they never disappoint. The reason is quite simple- they show off your bare legs and make you look taller! And that is every short girl's dream! They are also simpler than other wedding dresses and will not look you are being worn by the dress.
Mermaid style
The mermaid silhouette is one of the most feminine ones, and it flatters many different body shapes. But most importantly, a mermaid dress works perfectly for petite brides, because it hugs at the midsection and flares at the skirt like a fish tail.  For petite brides who want to ditch the ball gown wedding dresses but still are interested in a little bit of drama, the mermaid style will make you feel glamourous walking down the isle.