Candles are romantic and whimsical, and they can be one of the most beautiful and powerful decor elements at your wedding. Why? Because candles are romantic, they make cute gifts, and there are endless kinds you get to choose from, which means that you are guaranteed to find some to fit your theme and your vision!
To help you out and get your creative mind going, we have prepared some of the most creative and beautiful ways to use candles in order to help make your dream wedding a reality.
Centerpieces
Whether you decide to for pillars or tea lights, candles can be used as the main attraction or the final touches to your reception table centerpieces.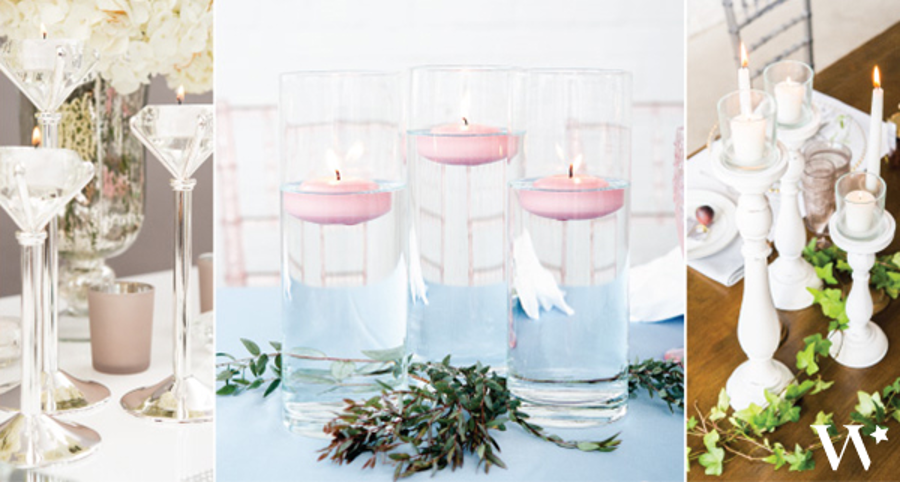 Set the Mood
Is there more romantic than soft, beautiful, dim candlelight? using candles to provide the light during the reception while dimming the venue's overhead lights is a great way to really get the romantic ambiance going. You should also consider tea lights on the reception tables or pillar candles along the venue perimeter.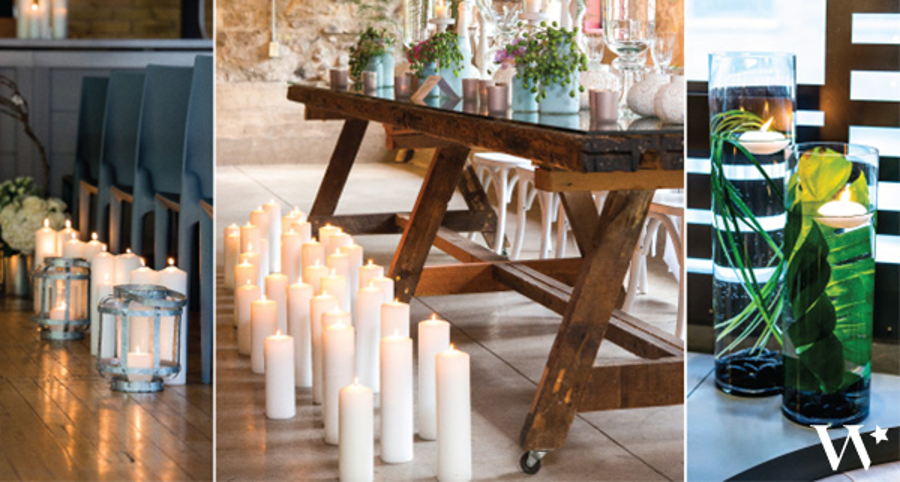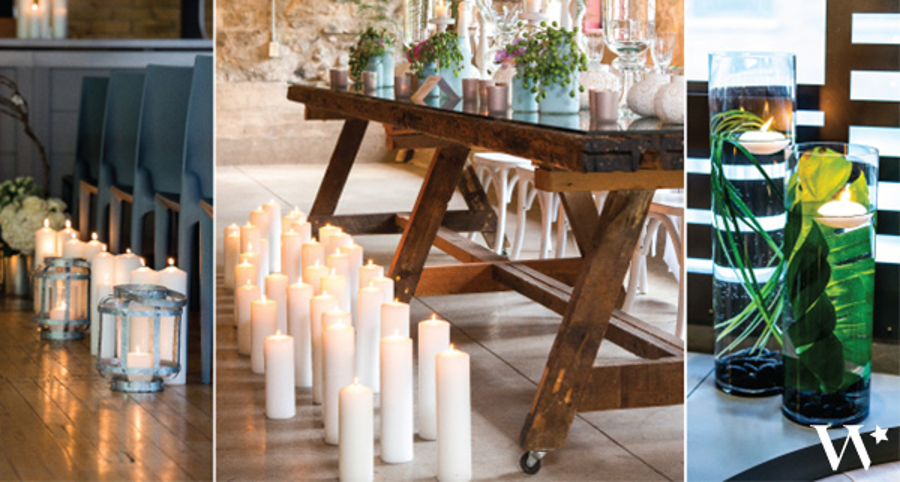 Guest Favors
Coming up with favors for your wedding day can be pretty hard. You never know if they are useful enough, expensive enough, too cheap, too small, too big… and you finding the perfect present that every quest is going to like is going to be a pretty difficult task. But, there is a perfect solution out there, and it's a candle! Candle favors are such a fun way to tell your guests "thank you for attending my special day."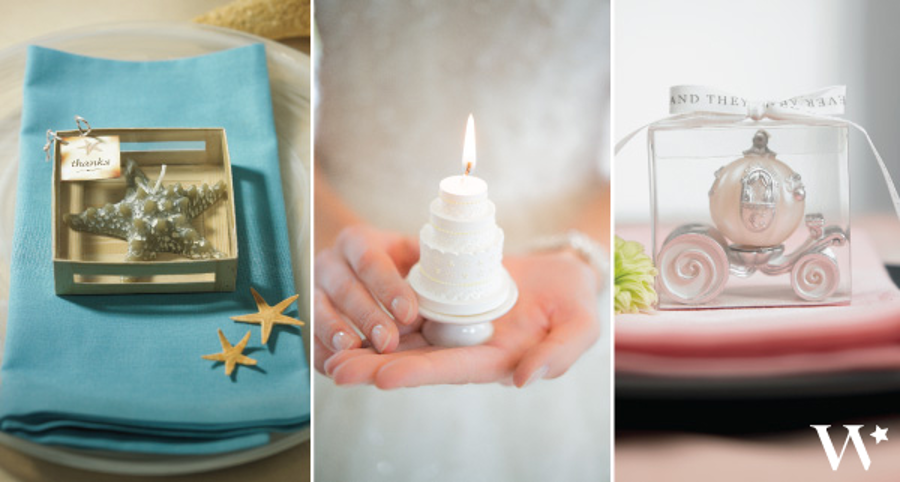 Light the Way
There is something so whimsical, romantic and adorable about the wedding luminaries! Besides being absolutely beautiful to look at, luminaries are an amazing way to show your guests the way from the ceremony to the reception area at an outdoor wedding venue.