Planning a wedding can be one of the most beautiful and amazing times in a couple's life and one of the most stressful. From the ceremony to the reception venue to the food and the clothing and writing the vows and a million other task list items. All couples, regarding ethnicity, encounter fine-tuning these details before their big day, and one of the concerns all of the brides faces tends to be makeup. There is something so scary about choosing the perfect bridal makeup. You need it to look beautiful in pictures, and you need it to be absolutely flawless from every angle. If you are a black bride-to-be and are still looking for makeup inspiration for the biggest day of your life, check out these looks that we have collected bellow.
Use Yellow-Based Foundation
It is easy for a foundation to look cakey and chalky on extremely dark skin, but that should not be something you need to face on your wedding day. Keep in mind that you are going to spend the whole day in front of the camera, so you need your foundation to look good.  That is why you should make sure that you buy a yellow-based foundation with warm undertones that will not clash with your deep skin tone.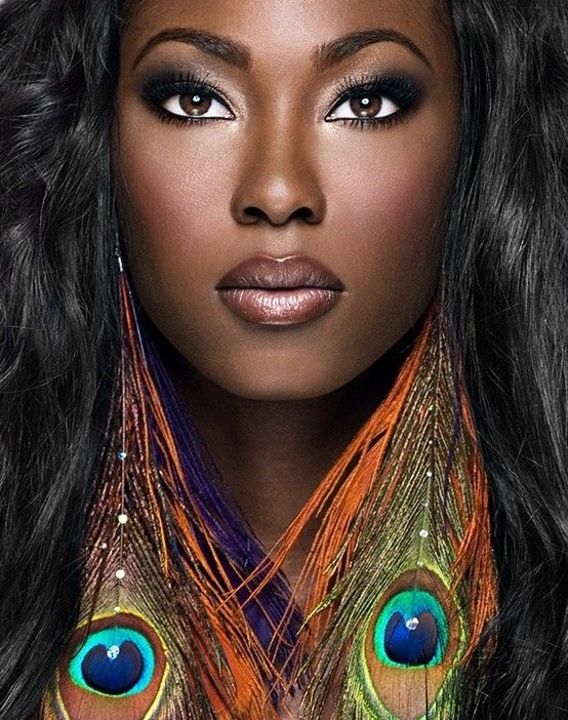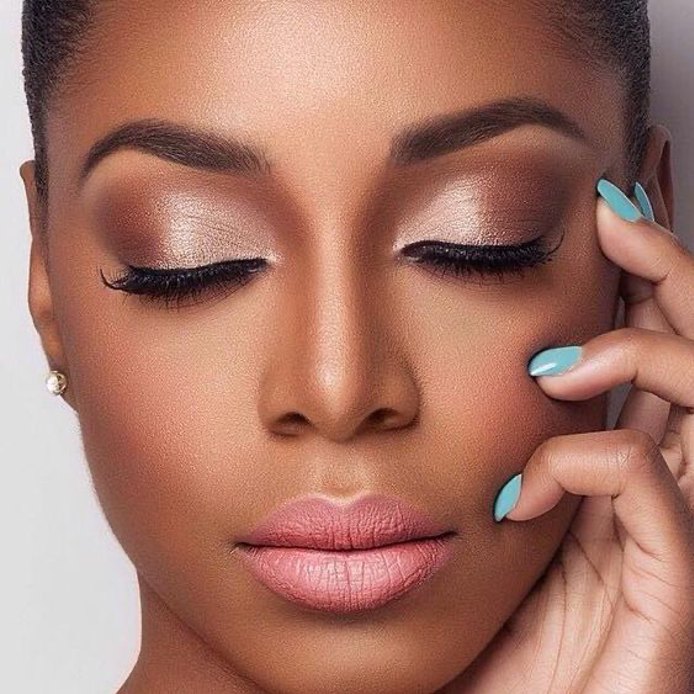 Embrace Metallic Eyeshadow
Due to the deep tone of your skin, some shades of eyeshadow don't show up nearly as vividly as you would like them too, especially in the pictures. This problem can be very frustrating, and it also might dissuade you from applying dramatic or complex eye makeup looks. However, you don't give up on color just yet: give a chance to eyeshadow products with a shimmery or metallic finish, and stay away from matte eyeshadows.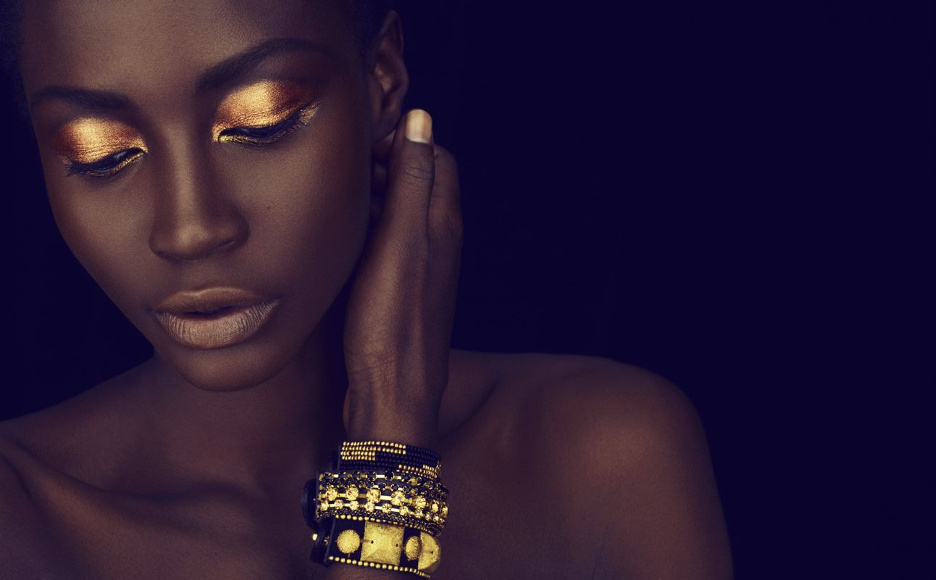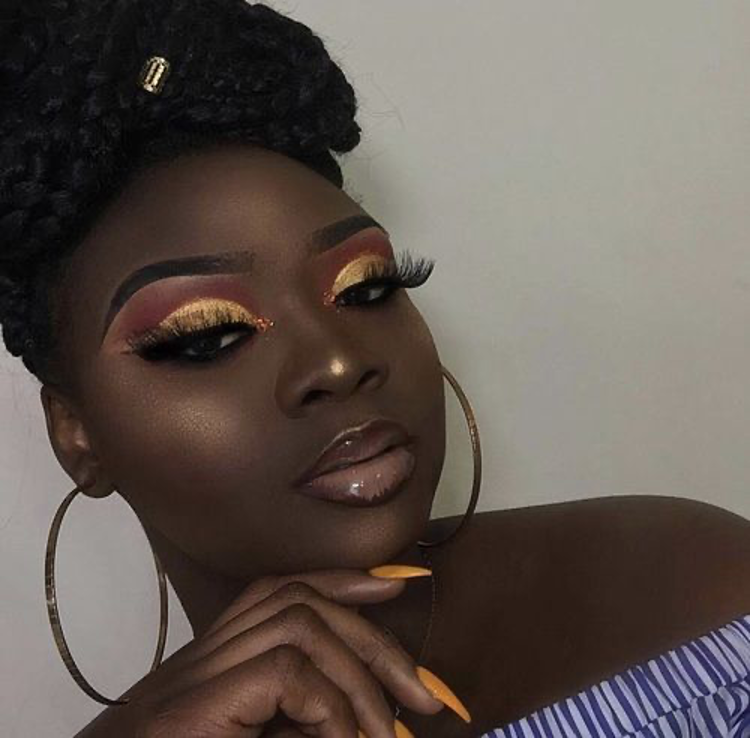 Wear Dark Lipstick
Dark shades of lipstick look great on African American women, because they pair so beautifully against the deep skin tones. You should use your wedding day to take advantage of your ability to pull off darker shades of lipstick. You can do this by wearing colors like deep plum, dark red, and even shades of navy and black. Just make sure to have that exact lipstick in your bag, so you can touch it up during the reception.