You spend months and months planning your wedding day making sure everything is perfect. Although your wedding is only one day, the photos from this day will be cherished forever. That's why we put together our favorite list of the most sweet, must-have wedding photos ideas and poses. 
The Wrap and Kiss
This pose is amazingly sweet and meaningful, and it includes the groom bringing in the bride for a kiss on the forehead. This pose is amazing for showing off the rings and the excitement!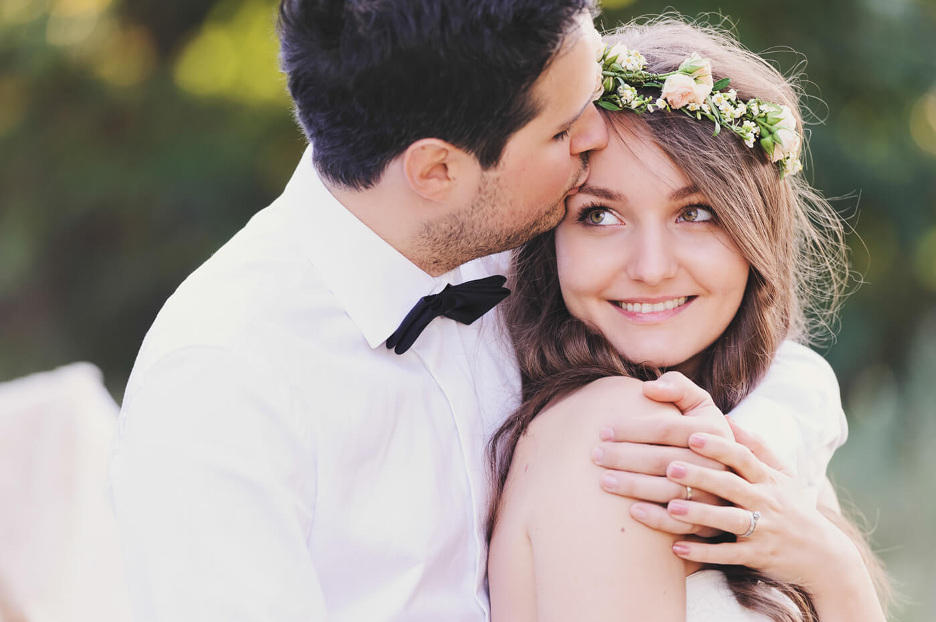 The Lean and Kiss
For this one, the couple needs to stand a few feet apart and leans in for the romantic peck-kiss! This pose is perfect for showing of the wedding dress and the groom's beautiful attire.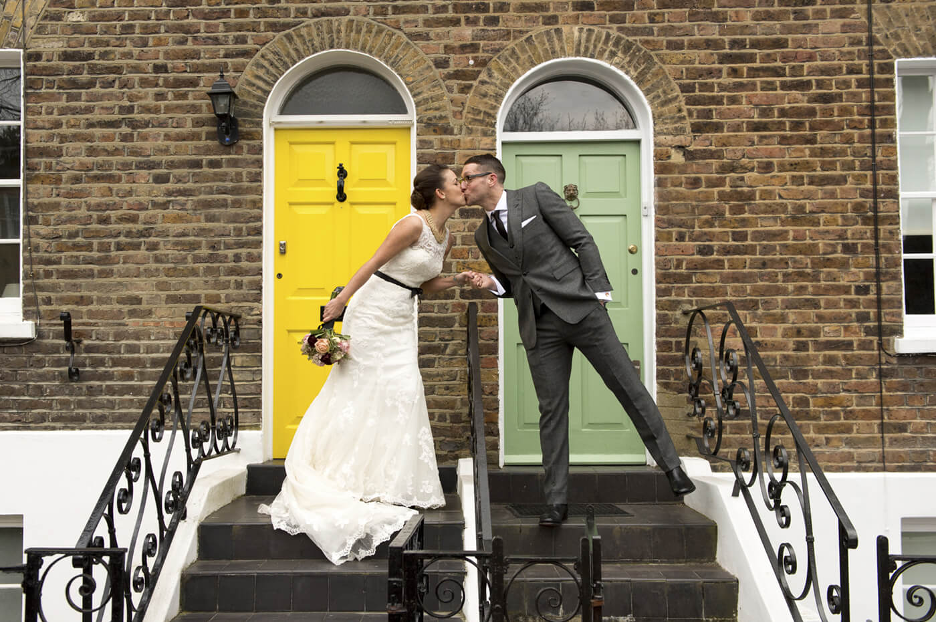 The Chase
Weddings are usually action-packed. So, you should get few pictures that are less formal Also, because they are going to help you capture the action of the big day!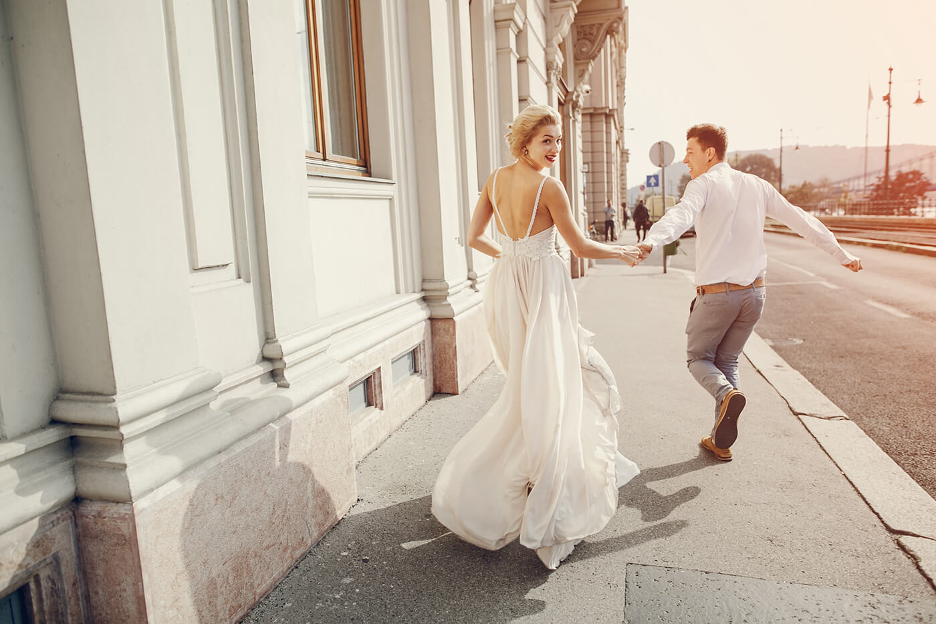 The Forehead Rest
This intimate moment is soft and serene, is going to make for an amazing photo to frame. In fact, you don't need to see the bride's and the groom's face to see the couple is in love and cherishes each other.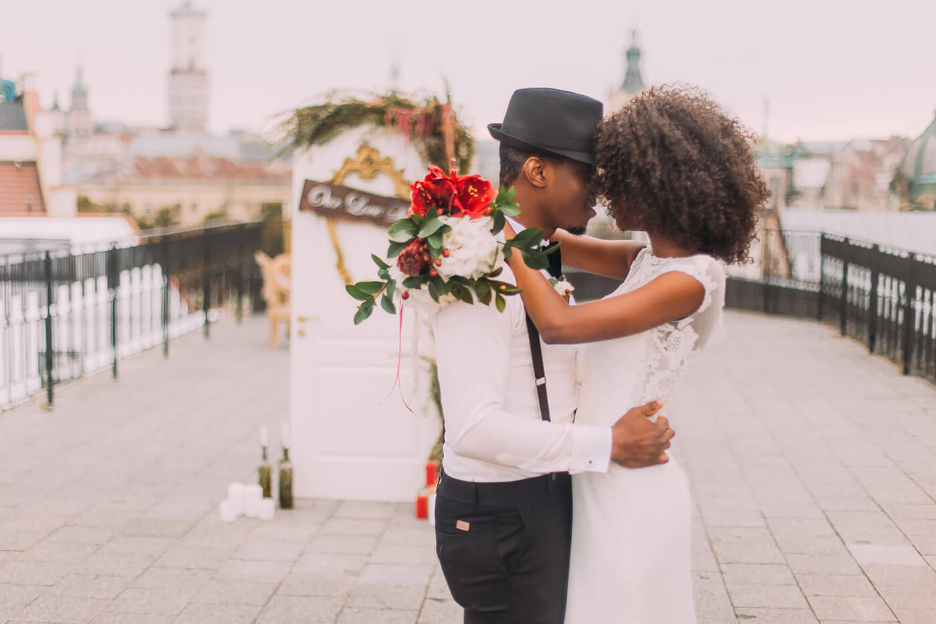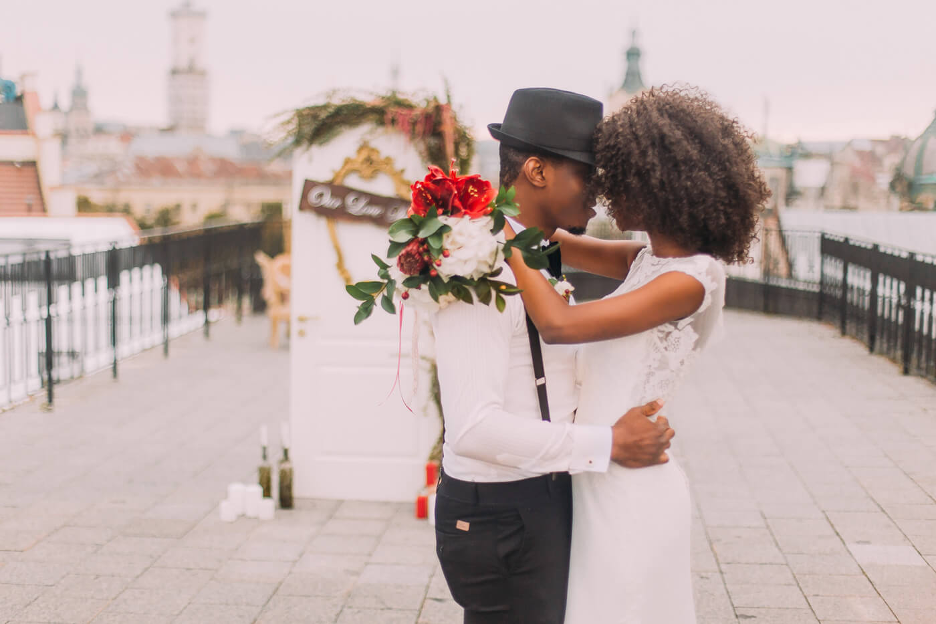 Follow Me Wedding Photo Ideas
This one of the sweetest poses out there, and it represent the couple conquering the world together, holding hands. It is simple and joyful, but it shows of a lot of love and care. The bride leads the groom to the next location. In addition, if you can get the sun setting in the distance, you get all of the bonus points.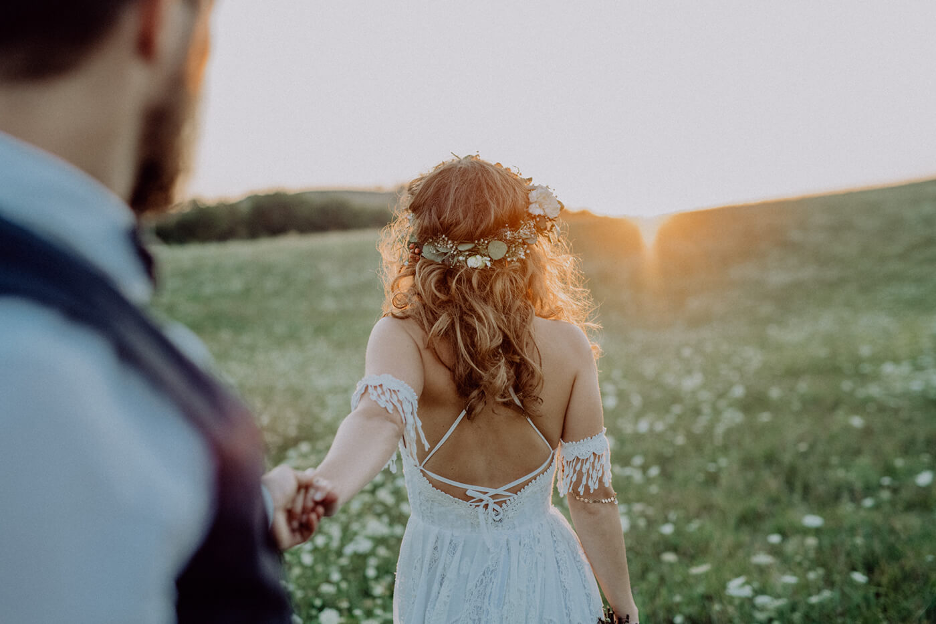 The First Look Wedding Photo Ideas
This just might be one of the most important poses that every couple absolutely needs to do. It's a moment in their life that needs to be captured and saved forever. Most couples want to see the photo capturing the raw emotion, and joy that comes from saying the big 'I do'.